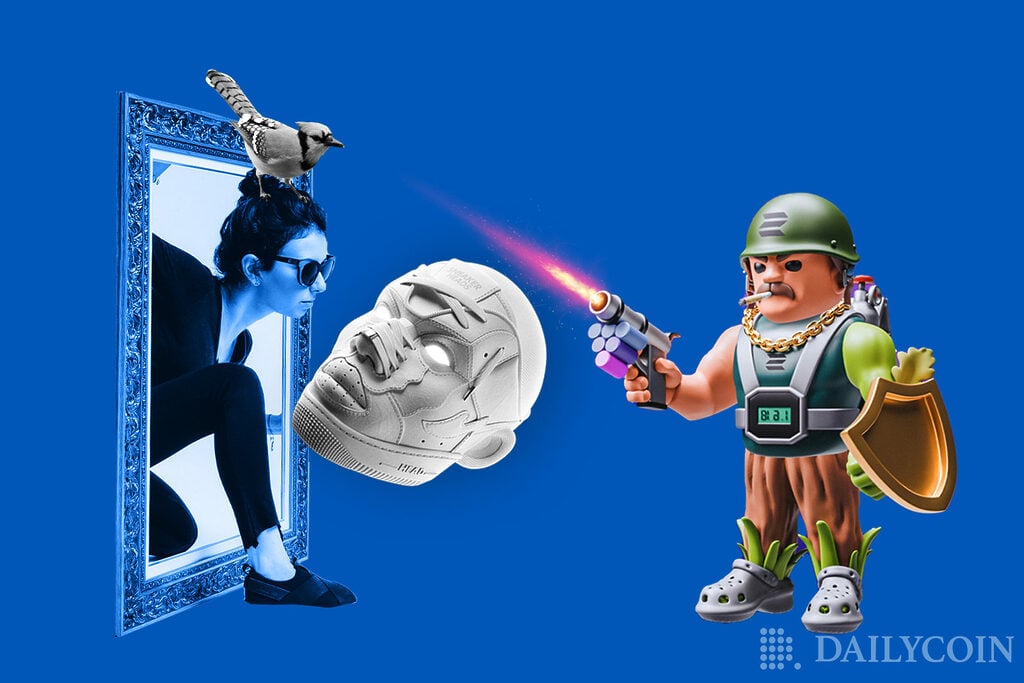 Twitter is expanding the usage of third-party tools on their social media platform. By using the customizable 'Tweet Tiles' widget, NFT marketplaces can display NFTs directly within tweets.
Onboarding Biggest NFT Marketplaces
The Tweet Tiles widget allows the position of highly visual content in a mobile-friendly format that suits touchscreen browsing. Twitter developers are currently expanding the widget trial to include the biggest NFT marketplaces – OpenSea, Rarible, Magic Eden, Dapper Labs and GuardianLink's Jump.trade.
As a result, the featured NFT marketplaces will be able to display NFTs directly within tweets. The format allows for displaying the NFT itself alongside the title and creator's metadata.
If the pilot proves successful, it could be rolled out to all Twitter users. This will give NFT collectors a dynamic way to share new and trending digital collectibles. The developer team believes that the ability to embed NFTs, complete with pertinent information and a direct marketplace link, could also help to drive additional sales.
Before onboarding NFT marketplaces, Twitter tested the Tweet Tiles widget with high-profile media channels such as the New York Times, Wall Street Journal, and the Guardian. Twitter's decision to expand its Tweet Tiles pilot to NFT marketplaces follows its introduction of NFT avatars for users.
Today we're beginning to test Tweet Tiles with @nytimes, @wsj and @guardian. Tweet Tiles will let developers extend the Tweet experience and will pave future innovation for our @TwitterDev developer community https://t.co/LDyExFq4b1 pic.twitter.com/mKeU87jNIv

— Amir Shevat (@ashevat) August 25, 2022
Third-party Tools to Enhance User Experience
Twitter is currently experimenting with several third-party tools to improve its user experience. The tools are free and are available for users to try. Apart from Tweet Tiles, other third-party tools that Twitter is onboarding include Twitter Toolbox and Timelines.
Twitter Toolbox provides tools for content creation, safety, and insights on content performance and trends. Timelines enable the creation of curated feeds.
Tweet Tiles are still in the testing phase, so they are available only to a limited number of users on iOS and the web.
As an essential medium for crypto promotions, unfortunately, Twitter is often used to promote crypto scams. 
With its 315 million users, Twitter has become a vital social network for the crypto and NFT communities. Additionally, it is the top medium for crypto promotions. Crypto-related businesses and investors see the platform as crucial for the successful marketing of crypto products.