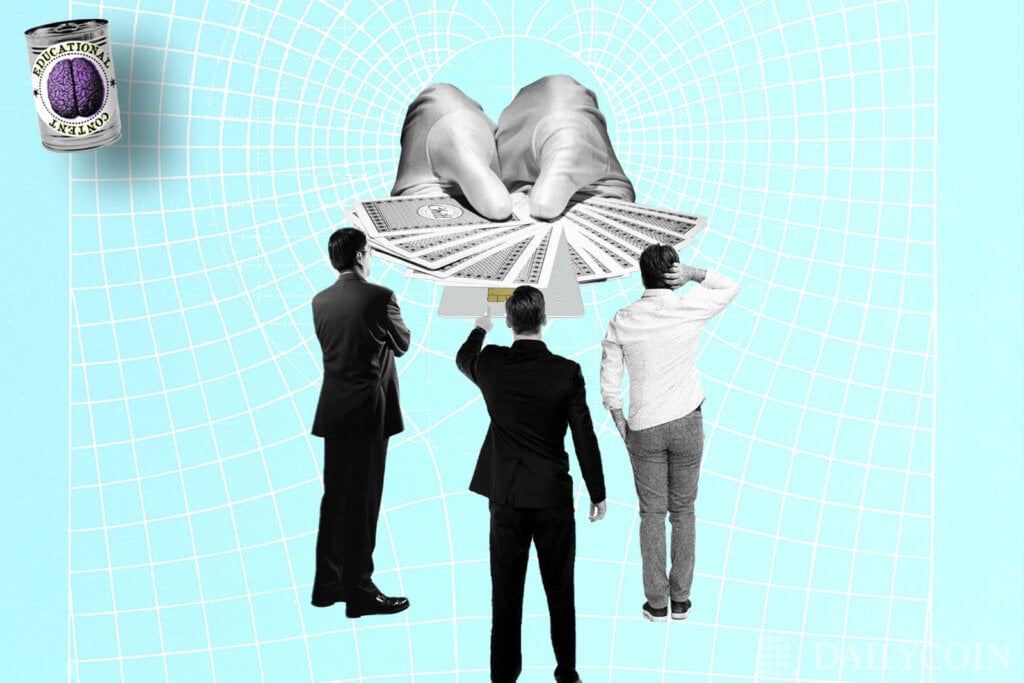 Crypto debit cards are helping crypto owners assess their assets swiftly for real-world purchases while also creating fertile ground for new and budding crypto enthusiasts. These cards let users spend or earn crypto in stores or online; they equally offer various benefits and unique features you won't find with traditional debit cards.
Some notable perks of crypto debit cards include cash back rewards, mobile accessibility, robust security, and support for multiple crypto assets, such as Bitcoin, Ethereum, Litecoin, and many more. 
That said, there is a growing demand for crypto debit cards, implying that more people want to spend and earn crypto in the best and most seamless way possible. As a result, we've compiled the best twelve crypto debit cards for you to choose from and what makes them stand out.
12. Outlet Finance Debit Card
Launched in March 2022, the Outlet Finance debit card is the best crypto debit card for non-custodial wallets because it is one of the few accounts that puts you in complete control of your crypto. 
This means, as the sole custodian on the account, you won't have to worry about third parties preventing you from accessing your funds. 
The debit card allows you to deposit up to $25k per week, spend $5000 per week, and $20,000 per calendar month. You can also earn up to 5% per year. It has no withdrawal limits.
The CryptoPay debit card lets you spend your cryptocurrency anywhere Visa is accepted. It is ideal for online transactions and huge purchases. The debit card is available in virtual or physical form and is issued by Wirecard.
It has a strong security system linked to its app. If your Cryptopay card is lost or stolen, you can lock it from your account to prevent possible fraud and theft. The card supports multiple fiat currencies such as GBP, EUR, and USD and supports the cryptocurrencies BTC, LTC, XRP, and ETH. 
The maximum card balance is £45,000 or €50,000, the limit for a single transaction is €30,000, and the daily withdrawal limit is £400 or €450.
Swan debit cards allow you to spend digital and traditional currencies seamlessly anywhere in the world and in over 150 currencies at millions of retailers and service providers, in-store or online.
It offers 4 types of cards that support both fiat and cryptocurrencies alongside concierge services. You can spend up to 40% on travel expenditures and get real money rewards with cashback and referral programs using it. 
It has a $15,000 daily transaction limit and daily international ATM withdrawals up to $1,500.
Vast is the first national bank in the US to offer crypto services and a checking account in the same app. Vast Crypto Banking has its own debit card you can use to withdraw cash for free from more than 56,000 AllPoint and Transfund ATMs in the world. 
However, the card has a daily spending limit of $1,000 and a daily withdrawal limit of $750. It has no minimum balance requirements, and you can use funds in your checking account to immediately buy any of the 12 supported cryptocurrencies.
Funds in your checking account earn 0.3% APY. Although Vast charges a 1% trading fee, no monthly or annual service fees are associated with this account.
The Moon debit card is definitely one of the best free virtual cards because there are no fees for making purchases, and it lets you shop everywhere Visa cards are accepted, including Walmart, eBay, and Airbnb.
Moon Cards are virtual cards that can be loaded with cryptocurrency and work in the U.S. Crypto is converted to USD the moment you purchase a card, and funds are immediately available to spend where you want.
Each virtual card can hold a maximum of $1,000 at any time. Users may only spend $10,000 in any given 24-hour period across all of their virtual cards.
BitPay debit cards support seven cryptocurrencies, including Bitcoin and Ethereum, as well as six distinct fiat currencies, and can be used to make cash withdrawals from ATMs that accept Mastercard.
You earn money by referring your friends, and you'll receive $10 when they load their first $100. It has enhanced security, which includes an EMV chip and options to lock your card and control how you spend.
Moreover, you can load or spend up to $10,000 daily, make three $2,000 ATM withdrawals daily, and maintain a maximum balance of $25,000.
6. Binance Visa Card Debit Card
Just two years ago, Binance and Swipe launched a Visa debit card that provides 8% cashback every time you make an eligible purchase. The Binance Visa Card supports 30 different cryptocurrencies, including Bitcoin (BTC) and Ether (ETH). 
It basically stores cryptocurrency in your wallet and only converts what you need at the time of purchase. Ordering and using the Binance card is free. However, if you need to replace your Card, you would be charged a fee of €25.
In addition, it has no issuance or monthly costs and only charges a 0.9% transaction fee for transactions and ATM withdrawals; however, ATM operators might charge an additional fee.
5. BlockCard Visa Debit Card
BlockCard Visa debit cards allow you to make transactions using your preferred cryptocurrency wherever Visa is accepted. 
BlockCard supports thirteen different cryptocurrencies, including BCH, BTC, and ETH. It also provides a cryptocurrency rebate of up to 6.38 percent.
Moreover, BlockCard charges a $10 activation fee and a monthly administrative fee of $5, which can be waived if you spend over $750 per month in non-cash transactions.
Many people use BlockCard since it also has no transaction, exchange, or withdrawal fees, making it the best low-fee debit card out there.
4. Crypterium Visa Debit Card
Crypterium is a fast-growing digital fintech solution that offers both virtual and plastic prepaid debit cards that can be topped with crypto from the Crypterium wallet. 
It has security features such as 3D Secure, SMS code, secret phrase verification, 2 Factor authentication, and instant lock/unlock of the card from the Crypterium wallet.
The Crypterium card can be gotten in minutes, and you can spend up to €10 000 monthly. It has a $3.56 monthly maintenance fee which can, however, be waived if you load the card with $356 each month. Delivery for the physical plastic card is €14.99.
Wirex is a digital payment company founded in 2014 with its debit card backed by Visa in 2015. The Wirex debit card offers three plans: Standard, Premium, and Elite, and all three plans earn Crypto back on all purchases, the equivalent of cashback but for crypto.
You can earn at least 10% interest on BTC and ETH and up to 16% interest on fiat owing to Wirex's new X-Accounts capability. The Wirex card supports 150 traditional and fiat currencies, including about a dozen in Europe, some in Asia and the Pacific, and the US.
It has no maintenance or reissue costs, and basic delivery is free. Moreover, you can withdraw up to €400 monthly from ATMs, while additional withdrawals incur a 2% fee.
2. Crypto.com Visa Debit Card
Crypto.com cards have a solid spot here because Crypto.com supports buying and spending of over 100 cryptocurrencies with a global reach of about 10 million users.
Its metal Visa debit cards allow you to spend over 20 million fiat currencies, and you can get up to 8% back on purchases when you spend crypto using the Visa-supported card.
The Crypto.com Visa Card​​ lets you earn up to 5% back in crypto with each purchase. Also, unlike traditional debit cards, the crypto.com Visa debit card has no monthly or annual fees.
Standing on top is one of the most popular crypto exchanges in the world, Coinbase. Coinbase debit card users must operate a Coinbase account. You can use their cryptocurrencies in places where Visa is accepted, and you can earn up to 4% back in select coins and tokens.
The Coinbase debit card supports more than 100 forms of crypto, including Bitcoin and Ethereum. The debit card offers instant card freezing, world-class security through 2-step verification, and PIN protection or contactless withdrawals to secure crypto.
You can also make online or offline transactions and receive cash from any ATM that accepts Visa transactions. Here, applicable fees include a £4.95/€4,95 issuance or replacement cost and 2.49% of a transaction to convert crypto to fiat.
Given the growing number of crypto debit cards, you may have to consider a lot of attributes or features before choosing the best option, which in our opinion, should offer you the best perks, great rewards, regional availability, and low fees, among others.