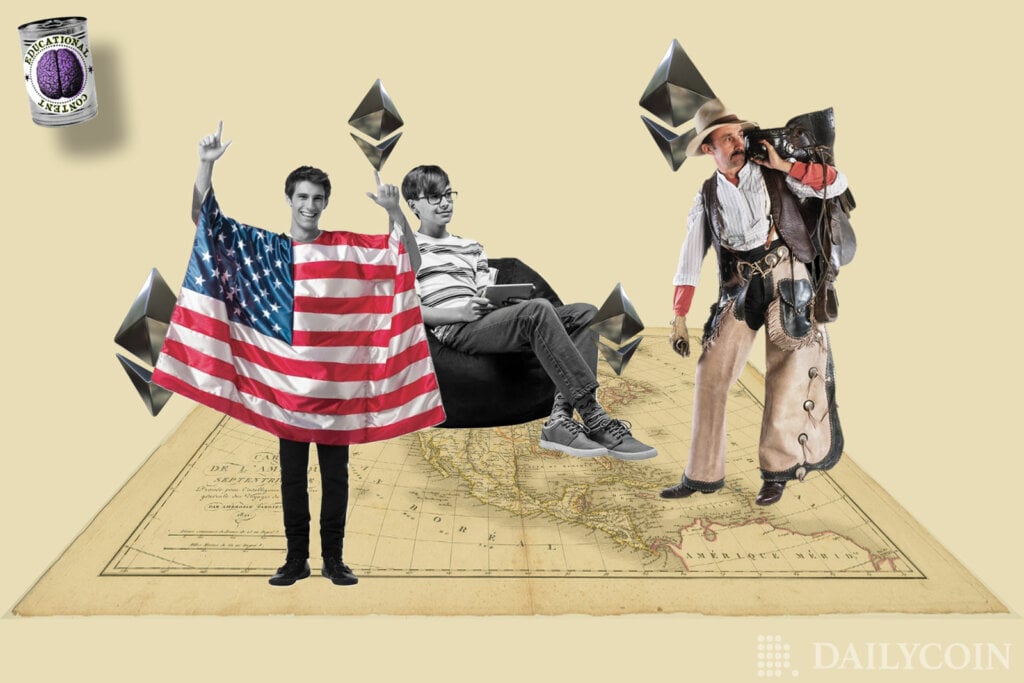 The cryptocurrency industry is growing at light speed by the day, and the United States of America appears to be winning the race by making it to the list of countries in the world with the highest rate of cryptocurrency holdings. 
Notably, the United States has climbed to the top position. It now accounts for at least 46 million crypto users, ahead of India, Pakistan, Nigeria, and Vietnam, which are currently ranked second, third, fourth, and fifth, respectively. 
According to the above source, less than 14% of the total U.S. population owns cryptocurrencies, which is relatively low compared to the over 207 million working population. However, there has recently been a significant surge in the number of Americans interested in crypto assets. 
However, U.S. citizens' sudden interest in cryptocurrency can be attributed to several factors, including the vast acceptance among retail merchants. According to a report by triple-A, a crypto payment solution, more than 85% of US merchants consider enabling crypto payments a high priority. 
Similarly, merchants who accepted crypto payments saw an average ROI of 327% and an increase of up to 40% in new customers. Given how busy the US market has become, we anticipate that potential crypto users would search for the best location within the country to spend their crypto assets. 
As a result, this article will focus on the top ten US states with the most interest in cryptocurrency, specifically Bitcoin and Ethereum. So let's get right to work!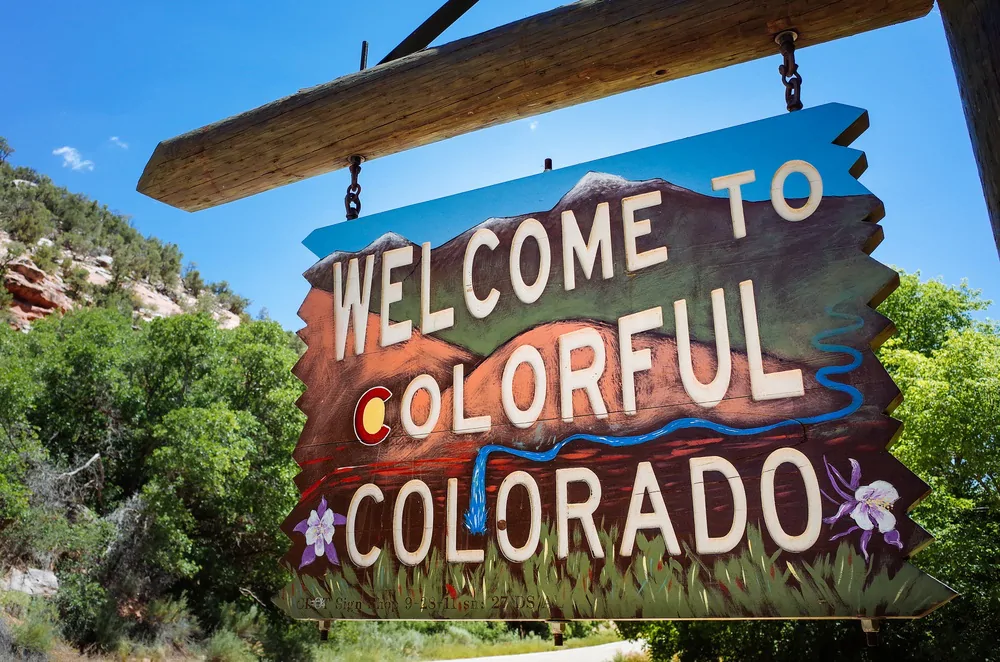 Colorado is at the top of the list in descending order and is a natural choice for many reasons. First, the state has a rapidly growing technology sector and, more crucially, a population of roughly 5.7 million people that are predominantly educated and typically libertarian-inclined. 
Another factor that may be contributing to the state's increasing interest in cryptocurrency is the state government's proposal to accept tax payments in the form of crypto assets. Colorado Governor Jared Polis said in February that the state government intends to allow residents to pay taxes in cryptocurrency.
Nevada is another state dominated by libertarian-inclined people, contributing to the soaring interest in cryptocurrency in the state. Not only that, Nevada is located next to California, which happens to be a haven for tech enthusiasts. 
For a state that has previously banned crypto taxation, Nevada has at least 78 Bitcoin establishments, which are quite impressive when considering it is one of the least populated states in the U.S., with just about 3 million people residing therein.
Interest in cryptocurrency is skyrocketing at an unprecedented rate in Alaska, and this can be attributed to various factors including a long history of being a libertarian state. As one would expect of a state that has a strong skepticism of government power and centralization, accepting a promising path toward decentralization is nearly unavoidable.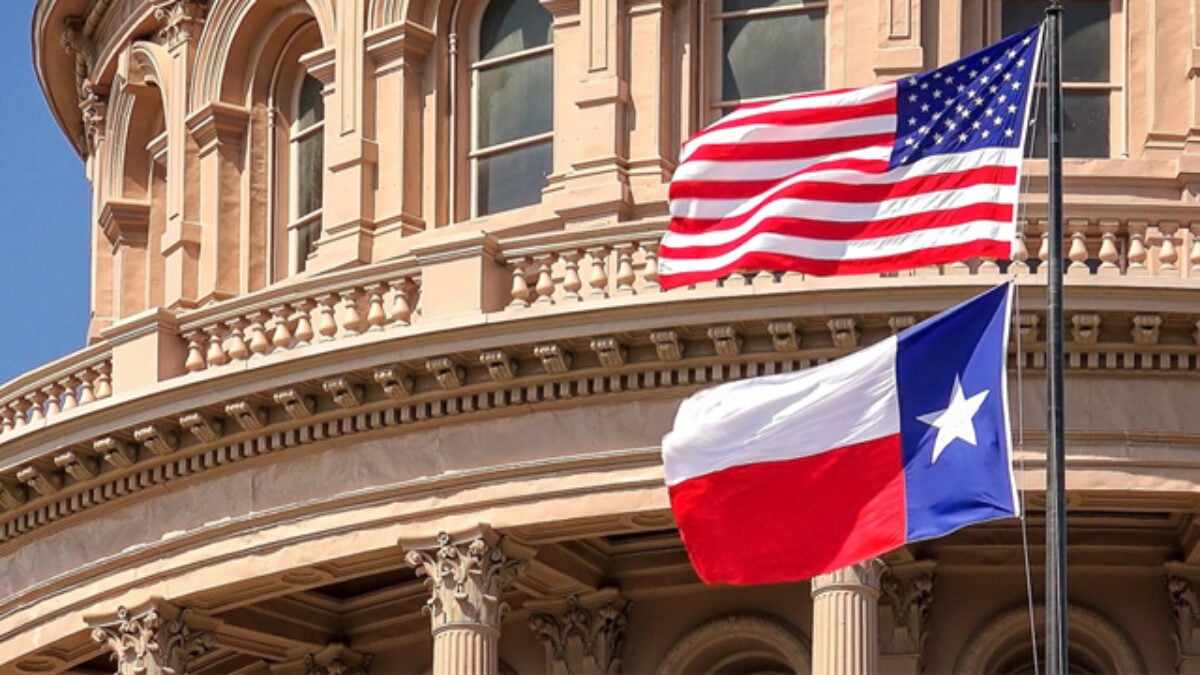 What comes to mind when you hear Texas? Well, quite a few things will come to mind; Texas is the country's biggest producer of oil, cattle, sheep, minerals, cotton, and wool. But guess what, the second most populous U.S. state, with over 28.6 million people, is also home to a growing number of crypto enthusiasts and establishments. Notably, Texas has no fewer than 200 Bitcoin establishments, which is just one category of several crypto establishments. 
Moreover, a report from reliable sources indicates that crypto mining activities in Texas have become so overwhelming that it has suddenly become a threat to the state's "fragile power grid." Now, the state's grid operator, the Electric Reliability Council of Texas (ERCOT), has slowed the issuance of new permits for miners to connect to the grid in an attempt to balance the state's demand and supply of electricity.
Have you ever wondered about the state where the most educated people in the U.S. reside? Well, now you know the answer. However, not only does New Jersey home the highest number of educated citizens, but it also boasts the most scientists per capita. 
If the above information is anything to go by, it proves that most people residing in New Jersey are open-minded and would be willing to try new innovations such as cryptocurrency. In fact, New Jersey falls behind New York only by a fraction of a percentage point in measures of interest in cryptocurrencies, according to research carried out by a reliable source.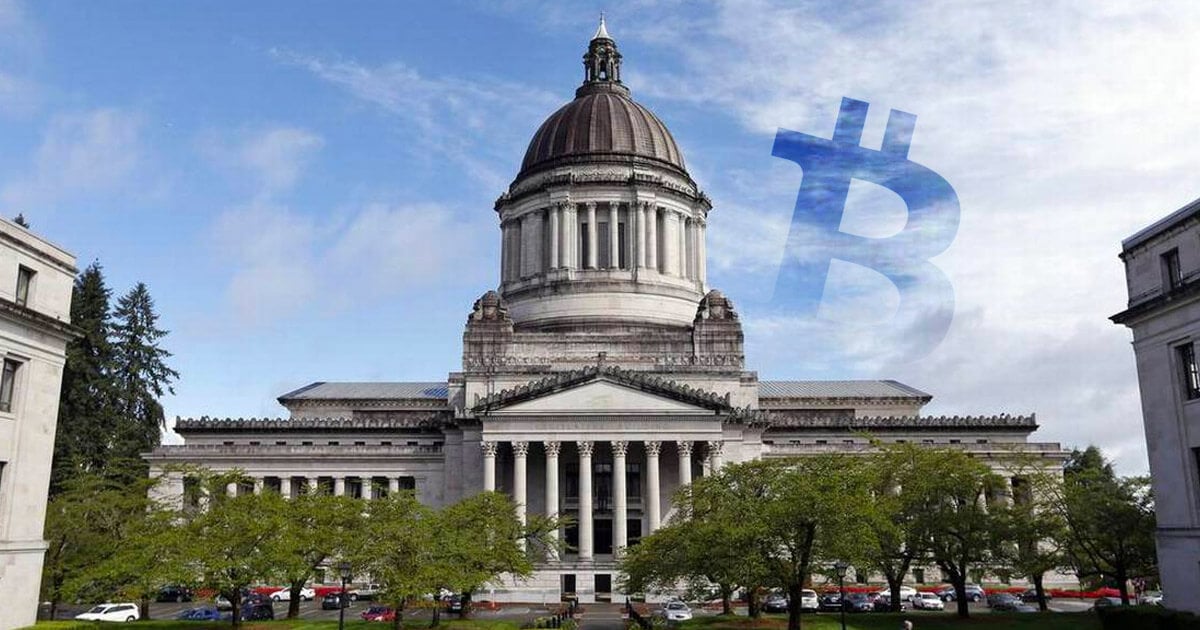 Washington, like California, is home to some of the world's biggest corporations, such as Amazon and Microsoft, which explains why Cryptocurrency is gaining popularity in the state. Besides, Washington is home to many techies since innovation catches on quickly in the state. By extension, techies are more likely to gain confidence in cryptocurrency compared to other work demographics, which further validates the growing interest in cryptocurrency therein.
Florida, known for its beaches, theme parks, and natural scenery, is another destination in the U.S. where cryptocurrency interest is growing. The state, which has the third largest population, with nearly 22 million people, is also home to many tourist and recreational avenues, all of which contribute significantly to the rising interest in cryptocurrency. 
Also, in March, Florida state governor Ron DeSantis confirmed that the U.S. state of Florida is open to accepting cryptocurrency taxes, such as Bitcoin, from businesses operating within the state. While the measure has the potential to drive enormous crypto adoption in the state, it will also create an investment opportunity for individuals, particularly Floridian retirees looking for an alternative to investing in real estate.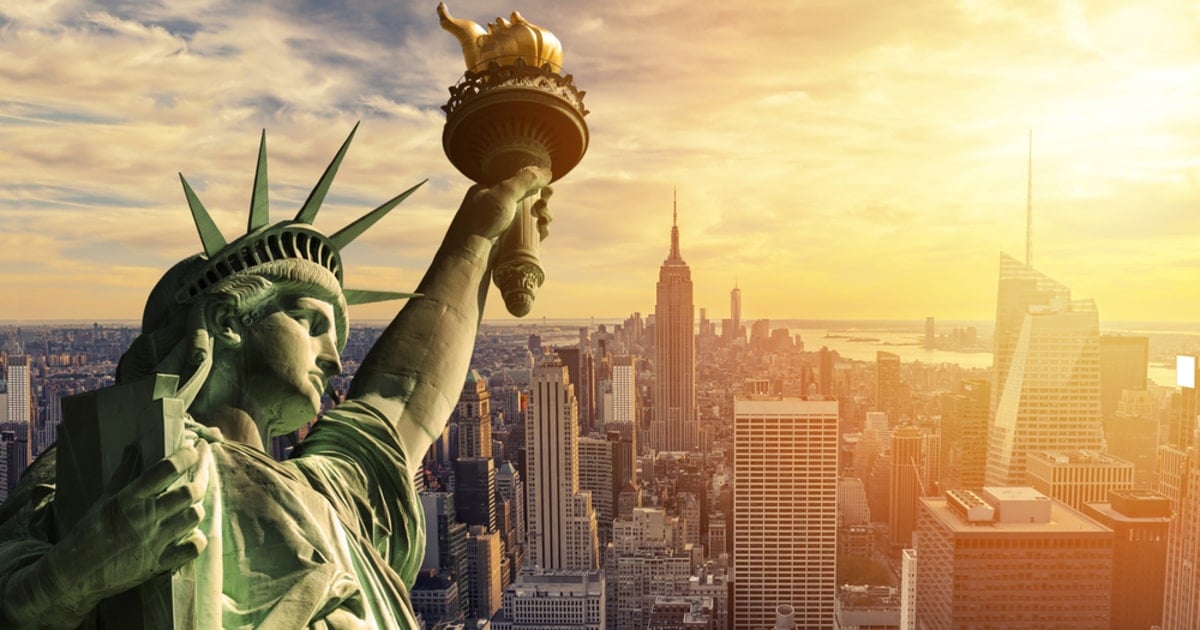 Arguably one of the most famous cities in the world, New York City is a popular destination for crypto enthusiasts in the United States. New York, also referred to as the "Big Apple," has a lot of attractive spots, flashy Broadway performances, and high-flying business tycoons, making it a good tourist and investment destination for citizens and foreigners alike. 
Similarly, given the volume of daily business transactions, there is no doubt that many merchants will be willing to accept crypto payments, which justifies the soaring interest in cryptocurrency within the state.
Illinois is not only famous for having the tallest skyscraper in the United States and the first McDonald's outlet, but the state also has a significant number of cryptocurrency enthusiasts. According to recent Coingecko research, Illinois is the second largest contender after California regarding growing interest in cryptocurrencies. 
Despite being the sixth most populous state with about 12.48 million people, Illinois has managed to stay ahead of the likes of Texas, New York, and Florida, which are more densely populated. Furthermore, while the reason for the increasing interest in crypto cannot be ascertained, the state has long been touted as a hub for the booming cryptocurrency industry. 
In a recent development, Illinois state representative Margaret Croke sponsored a bill to bring regulatory clarity to the crypto space. The bill, introduced in the state senate, would allow the Illinois Department of Revenue (IDR) to accept cryptocurrency payments like credit card transactions. 
At the top of the list is none other than California, which is home to the famous Silicon Valley and, of course, the heart of the U.S. technology industry. It is no surprise that the state where some of the world's biggest technology companies were founded and have their headquarters is also where Americans are most interested in cryptocurrency. 
More significantly, California has the highest population of any U.S. state, boasting 39.1 million people, most of whom are thought to be tech-savvy. All of this undoubtedly contributes greatly to the state's increasing interest in cryptocurrency.
The United States ranks first among the world's most powerful countries, implying that the acceptance of cryptocurrencies in the country will benefit the citizens and equally stimulate global adoption.