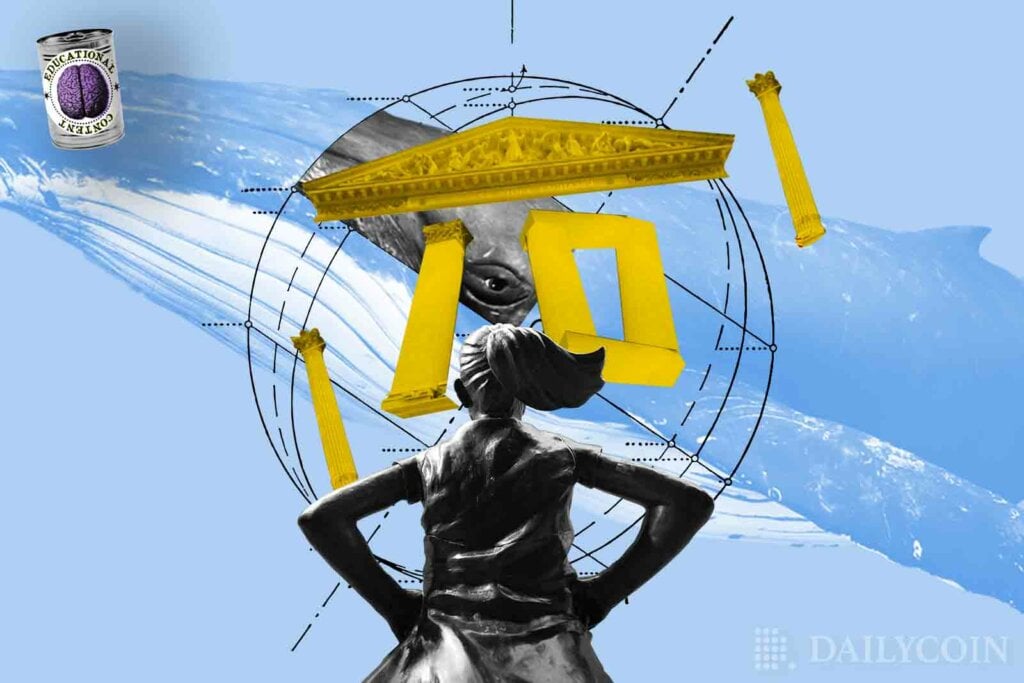 There are quite a number of things that can affect the stability of the crypto market, some of which include government regulations, demarketing, and scarcity. And there's something else that can potentially manipulate the value of cryptocurrencies as much as its adoption: Cryptocurrency Whales.
A cryptocurrency whale, popularly known as "crypto whale," is lingo generally used to describe individuals or entities that hold substantial amounts of cryptocurrency. 
These individuals hold enough cryptocurrency that they are capable of causing wild swings in the crypto market and at the same time, setting the tone for market trends. In fact, this is precisely why the crypto community and investors watch crypto whales very closely, as they could trouble the sea for all. 
That said, below are the top 10 crypto whales on Wall Street you should watch out for as an investor in the crypto market.
10. Tim Draper: Net Worth $1.2 Billion
Tim Draper is a billionaire scion of Silicon Valley royalty and founding partner of venture capital firm Draper Fisher Jurvetson. His grandfather, William Henry Draper Jr., was a pioneer of California's venture-capital industry. 
Draper has made hundreds of VC investments in companies including Tesla and Theranos and has made a fortune investing in cryptocurrencies.
He is a leading spokesperson for Bitcoin, blockchain, ICOs, and cryptocurrencies, having won the Bitcoin US Marshall's auction in 2014, and invested in over 50 crypto companies. He has also led investment rounds in various crypto startups including Coinbase, Ledger, Tezos, and Bancor, among others. He currently boasts a net worth of $1.2 billion, according to Forbes.
9. Matthew Roszak: Net Worth $1.4 Billion
Matthew Roszak, an entrepreneur with a Bachelor of Arts/Economics from Lake Forest College, previously worked as a venture capitalist and in private equity with Advent International before starting to build a cryptocurrency portfolio in 2012. Today, Roszak is popular as a brilliant cryptocurrency investor and serves as the current chair of Bloq.
In 2015, he and Bitcoin developer Jeff Garzik founded Bloq, a blockchain technology startup that consults on projects such as helping banks store digital assets. More so, he recently co-led an initiative to give each member of Congress $50 worth of digital assets; although this was well received by some congress members, some others resisted the move. 
In addition, Roszak is known for producing the first-ever cryptocurrency documentary, The Rise and Rise of Bitcoin, and has been featured by TEDx, CNBC, Bloomberg, Financial Times, and quoted by the Wall Street Journal among other reputable news sources. At the time of writing, Roszak boasts a net worth of $1.4 billion, according to Forbes.
8. Michael Saylor: Net Worth $1.6 Billion
Michael Saylor is an American entrepreneur and business executive. In 1989, he co-founded MicroStrategy, a company that provides business intelligence, mobile software, and cloud-based services. More than two decades later, Saylor still leads the company, which now boasts of being the biggest custodian of Bitcoin.
As you would expect, Saylor was the main driver behind MicroStrategy's investment in cryptocurrencies, initially pumping over $200 million in Bitcoin as a treasury reserve asset. As of May 2022, the company has spent around $3.965 billion purchasing Bitcoin at an average purchase price of about $30,700 per Bitcoin.
The 57-year-old American entrepreneur also authored the book The Mobile Wave: How Mobile Intelligence Will Change Everything in 2012. He is also the sole trustee of Saylor Academy and currently boasts a net worth of $1.6 billion, according to Forbes.
7. Jed McCaleb: Net Worth $2.1 Billion
Jed McCaleb is the co-founder and chief architect of the Stellar Development Foundation, an open network that connects the world's financial infrastructure. 
Jed became an early pioneer in decentralized systems and blockchain technology through the creation of edonkey2000, which subsequently paved the way for the creation of Mt. Gox, the first Bitcoin exchange. He is also a co-founder of Ripple. 
McCaleb's 3.4 billion XRP holdings, which are left over from the 9 billion dollars he got as a founder of Ripple, account for the majority of his wealth. According to Forbes, he is currently worth $2.1 billion.
6. Brian Armstrong: Net Worth $2.4 Billion
Brian Armstrong is the CEO and co-founder of the world's leading digital currency exchange, Coinbase, with over 40 million users worldwide. Coinbase generated over $1 billion in revenue in 2020, a 136% increase over 2019.
The 39-year-old American business executive co-founded Coinbase in June 2012 and was subsequently listed as Fortune 40 under 40 and Recode 100 in 2017. 
Before founding Coinbase, Brian worked as a software engineer at Airbnb from 2011-2012 as part of the hospitality marketplace, focusing on fraud prevention. Prior to Airbnb, he worked as a Developer for IBM and a Consultant at Deloitte.
He currently holds three degrees from Rice University: a Bachelor's of Computer Science, a Bachelor's of Economics, and a Master's of Computer Science, and he has a net worth of $2.4 billion, according to Forbes.
5. Chris Larsen: Net Worth $3 Billion
Сhrіѕ Lаrѕеn іѕ аn Аmеrісаn іnvеѕtоr and former CEO of Ripple whо іѕ famous fоr со-fоundіng several Ѕіlісоn Vаllеу ѕtаrtuрѕ, most of whісh are very ѕuссеѕѕful.
In 2012, he cofounded Ripple to facilitate international payments for banks using blockchain technology. Ripple relies on a common shared ledger, which is a distributed database storing information about all Ripple accounts. The ledger uses its native cryptocurrency, XRP.
Larsen owns 17% of the company that created Ripple, which on the other hand, controls 61% of the world's supply of XRP coins. He also owns an additional 5.19 billion XRP as a personal stake and currently boasts a net worth of $3 billion, according to Forbes.
4. Barry Silbert: Net Worth $3.2 Billion
Barry Silbert is the founder and CEO of the venture capital firm Digital Currency Group (DCG), which describes itself as "the epicenter of the Bitcoin and blockchain industry." 
The company has invested in numerous crypto and blockchain projects with over 50 investments across 15 countries. Some notable projects that have benefitted from the company's funding include Brave Software, Coinbase, Ledger, Ripple, Zcash, and many more. It's fair to say that Silbert has an eye for winning projects
In 2014, Silbert founded SecondMarket, which was later named a Technology Pioneer by the World Economic Forum at its 2010 convention in Davos. The 43-year-old self-made billionaire eventually sold SecondMarket in 2015 to NASDAQ, who still operates the company as NASDAQ Private Market. 
As of the time of writing, Silbert boasts a net worth of $3.2 billion, according to Forbes.
3. The Winklevoss Twins: Net Worth $3.2 Billion (Each)
Tyler Winklevoss and Cameron Winklevoss, commonly called the "Winklevoss twins," are former Olympic rowers, entrepreneurs, and cryptocurrency billionaires. They are co-founders of the Gemini cryptocurrency exchange with Tyler functioning as CEO and Cameron as president. 
Prior to founding Gemini, the Winklevoss twins made headlines after winning a $65 million settlement for their 2004 lawsuit against Facebook, which claimed Facebook ripped off their idea. The twins subsequently invested in Bitcoin and later founded the Gemini cryptocurrency exchange.
The duo has since proceeded to establish Winklevoss Capital investment firm, which partners with early-stage companies to provide an investment with a full-service approach to driving growth. 
As of the time of writing, their net worth has shifted quite a bit along with crypto's rise and fall. The twins still own an estimated 70,000 Bitcoins, in addition to other digital assets. So far, they have a combined net worth of $6.4 billion, split equally according to Forbes.
2. Changpeng Zhao: Net Worth $17.4 Billion
Changpeng Zhao's interest in cryptocurrencies started as early as 2014 while he was playing a poker game with his friend. Since then, he has risen to become one of the top powerhouses in the crypto world, standing strong as the founder of the world's largest crypto exchange, Binance. 
While that's commendable, CZ, as he is popularly known, has turned out to be a point of reference to many since the company's birth in 2017. Notably, Zhao was able to turn the company into the largest and one of the most valuable exchange platforms for crypto trading in a span of a few months.
Binance made Zhao a billionaire within just 180 days. And as of the time of writing, CZ boasts a net worth of $17.4 billion, according to Forbes.
1. Sam Bankman-Fried: Net Worth $20.1 Billion
Young, innovative, and bright, Sam Bankman-Fried is an American entrepreneur, billionaire, and investor. He is the founder of FTX, one of the largest, fastest-growing digital asset exchanges in the world, which goes by the byline "built by traders, for traders."
Specifically, FTX offers innovative products including industry-first derivatives, options, volatility products, and leveraged tokens. Before founding FTX, Bankman-Fried traded international ETFs at Jane Street Capital, a proprietary trading firm, immediately after which he founded Alameda Research, a quantitative trading firm. 
FTX was valued at $18 billion in 2021, thereby making Sam one of the richest people under 30 in history. Sam, however, says he plans to give a huge part of his fortune away. He currently has a net worth of $20.1 billion, according to Forbes.
So, these are the top-seated cryptocurrency whales who could blow and huff in the market. It is also important to keep in mind that around 40% of Bitcoin in circulation is owned by merely a thousand of these whales, meaning they are holding enormous amounts.
If you are wondering if a crypto whale can be dangerous, it largely depends on what they choose to do with their funds. For instance, if a whale chooses to manipulate the market only for their own profit, this can be a great dilemma, but it can be beneficial too, depending on the path they choose.
Ultimately, the decision to trade comes down to you and your risk appetite, your expertise in this market, and the spread of your investment portfolio.