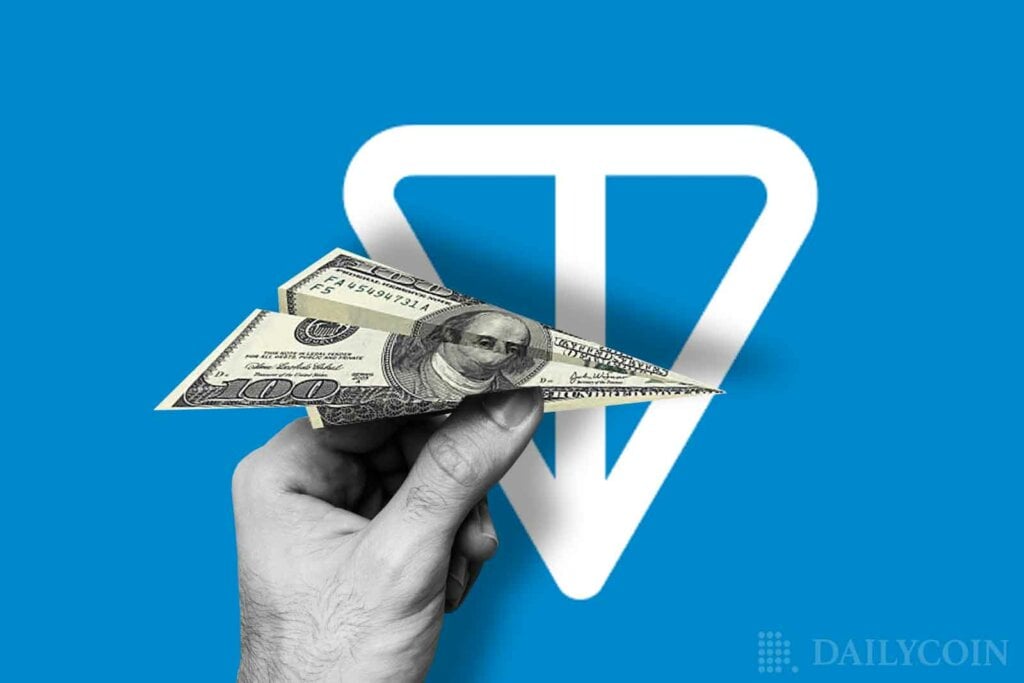 TON will become the third crypto asset with options trading after BTC and ETH.
BIT, crypto options exchange, launched TON options to make crypto options more accessible. 
TON, launched by Telegram, has had a successful 2022. The token surged 200% in the second half of the year. 
TON network could soon get a significant boost in trading volume and interest, thanks to the launch of TON options. 
On Thursday, BIT announced that crypto options and futures exchange would launch options trades in TON. This will make TON the third crypto asset with options trading, next to BTC and ETH. 
So far, the only crypto assets available for options trading were Bitcoin (BTC) and Ethereum (ETH). The only assets with options trading were the largest and the second-largest crypto assets by market cap. 
The launch of TON options is a result of a partnership between BIT exchange, the liquidity provider Darley Technologies, and blockchain market maker DWF Labs. 
TON's inclusion in the options trade could significantly impact the asset, originally launched by the Telegram messaging platform.
BIT Sees Crypto Options Skyrocketing
The launch of TON options is also part of BIT's broader bet on crypto options. The crypto exchange aims to make crypto options trading more accessible and capitalize on their growth. 
"With the advent of dollar-margined products and the addition of various altcoin options, the options market has enormous growth potential," said BIT Co-founder and COO Lan Yue. 
Lan added that BIT wants to make crypto options more accessible "for both institutional and retail traders." 
As the market matures, BIT believes that options will become a more important element of the crypto market. 
TON's Meteoric Rise in 2022
TON was one of the best-performing cryptos in 2022. The token gained 200% in the second half of the year. 
One of the BIT partners, DWF Labs, is a key supporter of the TON ecosystem. DWF invested $10 million in TON last year and pledged to invest more. 
"With a global community growing at a speed of more than 2% weekly, as well as more than 100 million transactions to date, the TON ecosystem is one of the most promising on the market," said Andrei Grachev, Managing Partner at DWF Labs.
"We invested $10 million in the TON Foundation last year, and we have pledged – and already started deploying capital – to support 50 projects in 2023," Grachev added. 
The Open Network (TON) is a blockchain network launched by the private messaging platform Telegram. Formerly known as Telegram Open Network, TON rebranded after its founding company withdrew from the project. 
Telegram originally abandoned TON because of a Securities and Exchange Commission's probe into TON. The SEC saw potential securities violations in the issuance of TON tokens.
Growing Options Market Could Be a Sign That Crypto is Maturing
Options are financial instruments that give the buyer the right, but not the obligation, to buy an asset at a given price before a given date. Traders can use options to hedge risks or speculate on the value of assets. 
Options trading is a major part of traditional financial markets. For instance, options trading in stocks accounts for 20% of the market cap of the S&P 500. 
The same can't be said for options in crypto, however. Bitcoin options make up only 2% of derivatives contracts across various crypto exchanges. 
This is likely because of the crypto market's high volatility and low liquidity. An efficient options market requires many market participants and significant liquidity. That's why more crypto options offerings could signify that the crypto market is maturing. 
The options market is still a tiny share of the crypto market. Moreover, there's no guarantee that it will trend toward the share it has in traditional markets. 
BIT and other options platforms will likely start offering other altcoin options in the near future. These could potentially overtake TON in trading volume. 
A growing options market in crypto could signal that the space is maturing. This could mean there is more upside for crypto than many traders believe.