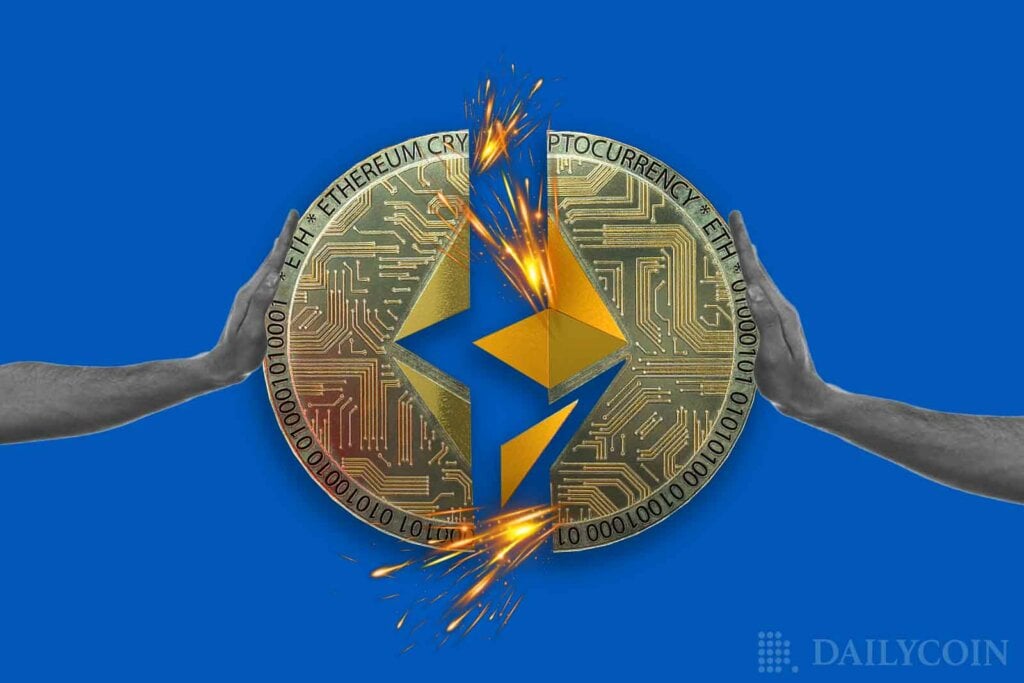 After years of development and anticipation, the Ethereum Foundation has finally disclosed the official timeline for the mainnet "merge" of the Ethereum chain.
In a blog post on Wednesday, August 24, Ethereum Foundation announced that the long-awaited mainnet merge event will begin with the Bellatrix upgrade going live on the Beacon Chain on September 6.
When the Bellatrix upgrade has been completed, the Paris upgrade will shift mainnet to Proof-of-Stake (PoS) after a final terminal total difficulty (TTD) value of "58750000000000000000000" has been hit. 
The TTD represents the total mining difficulty level on the network. According to the Ethereum Foundation, this value is expected to be hit between September 10 and 20.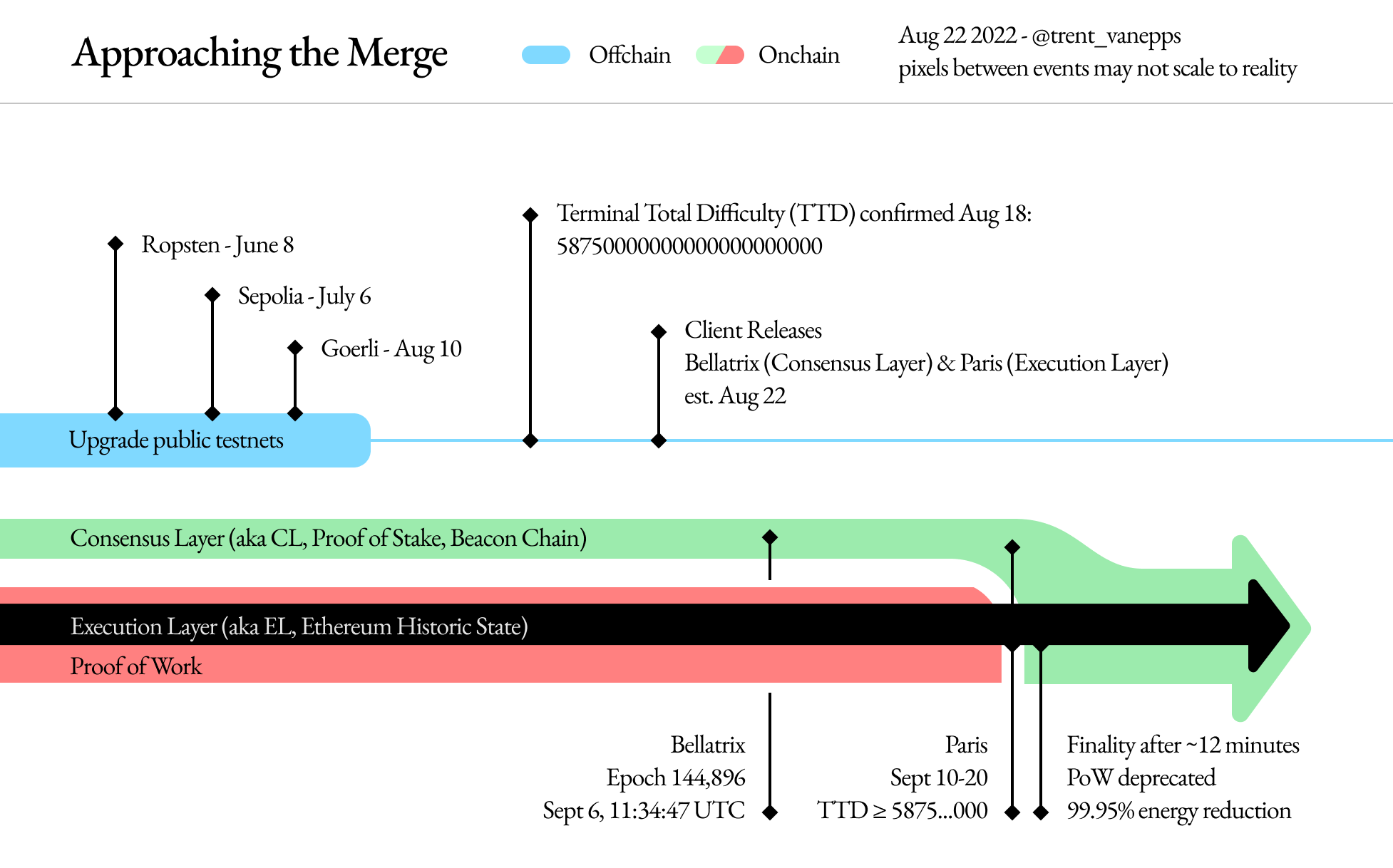 After the TTD value has been hit, the subsequent block will be produced by a Beacon Chain validator. This will signify the completion of the mainnet merge, launching the Ethereum network fully into PoS.
Ethereum Moves to Proof-of-Stake
At this point, Ethereum's mainnet (Proof-of-Work) and the Beacon Chain, the Ethereum proof-of-stake chain, both exist in parallel. The Merge is an event scheduled to bring together both chains.
Post-merge, Ethereum will be fully a PoS consensus network. PoS is expected to reduce Ethereum's energy usage by as much as 99%, improve the performance of the chain, remove bottlenecks, and reduce transaction fees.
As the merge approaches, the Ethereum developers team has discovered bugs in Ethereum clients' mainnet merge updates, the Nethermind and Go ETH.
Ethereum's mainnet migration is the biggest event in history and has been in the works for years. It is predicted to affect the price of ETH and the entire crypto market.