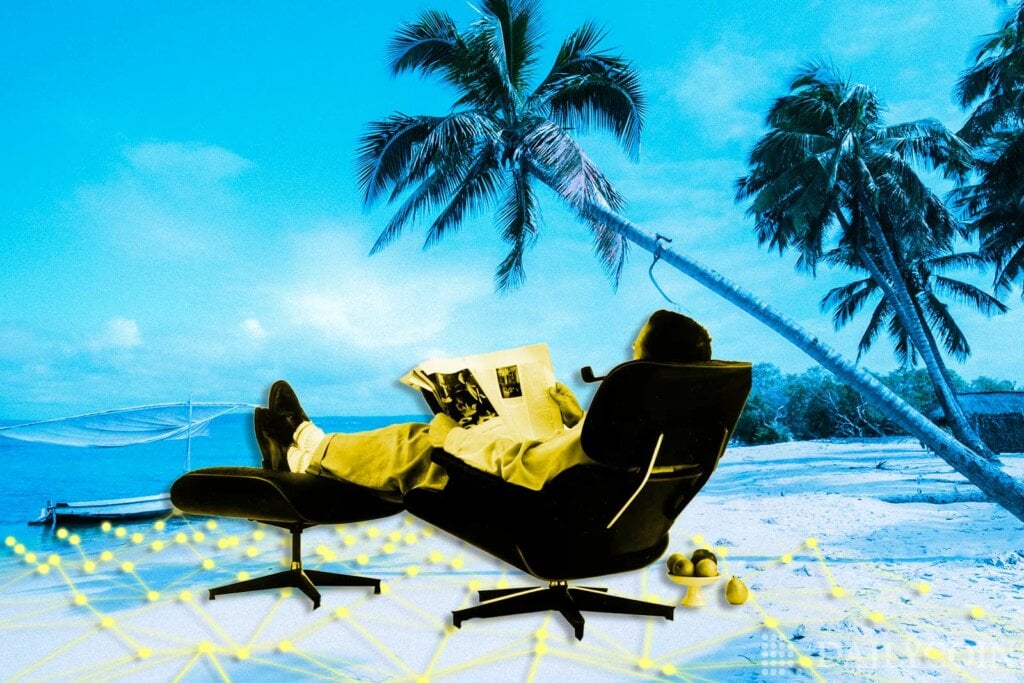 Faustin-Archange Touadera, the president of the Central African Republic, has announced that the country will soon set-up an island-based crypto hub to encourage innovation, and bring more crypto and IT talent to the African continent.
The news comes exactly one month after the Central African Republic became the second country in the world to adopt Bitcoin (BTC) as legal tender. "The formal economy is no longer an option" the President of CAR asserted in his Monday statement.
Following the unanimously adoption by the National Assembly of the #BTC legal tender status, we are pleased to showcase the first concrete initiative! It goes beyond politics&administration & has the potential to reshape #CAR's financial system! #bitcoinhttps://t.co/1oxLHOen6q

— Faustin-Archange Touadéra (@FA_Touadera) May 24, 2022
A Crypto Island Called Sango
The island of Sango already has a website through which those interested in the new crypto hub can join a waitlist. According to Sango Island's official leaflet, there will be a lot of innovative perks for investors, including:
An e-residency program that offers citizenship of the Central African Republic via investment;

0% income and corporate tax on the island;

No fees on cryptocurrency exchanges;

The tokenization of assets and resources;

Crowdfunding for infrastructure and other projects.
In addition to these benefits, president Touadera also claimed that a Sango metaverse is in the works. Ultimately, a complete legal framework for the island is expected to be finalized by the end of the year.
Developing Countries Striving for Innovation
It is worth mentioning that the Central African Republic has received a lot of inspiration from countries like Malta and Portugal, where the environment for crypto has been very welcoming. However, it will not be easy to achieve stability, as El Salvador has demonstrated by example. The International Monetary Fund (IMF) is a staunch critic of the attempts by El Salvador and other impoverished countries to be at the forefront of innovation.
"The IMF's recently 'issued warning' to sovereign-states adopting Bitcoin as legal tender as per El Salvador, published on the IMF blog, is littered with inaccuracies and misunderstandings, unfortunately still totally missing the fundamentals of Bitcoin" https://t.co/32vVZwS7t6

— Lord Fusitu'a (@LordFusitua) May 24, 2022
On a positive note, on May 5th, 2022, the impoverished African country gained approval from the World Bank for a $35 million development fund for the digitization of the public sector.
This signals an improvement in the approach of the global market, as international organizations are starting giving crypto the green light in developing countries. The measures are also appealing to the citizens of such nations who live in poverty, as they have much to gain from the infrastructure and systems being implemented correctly.