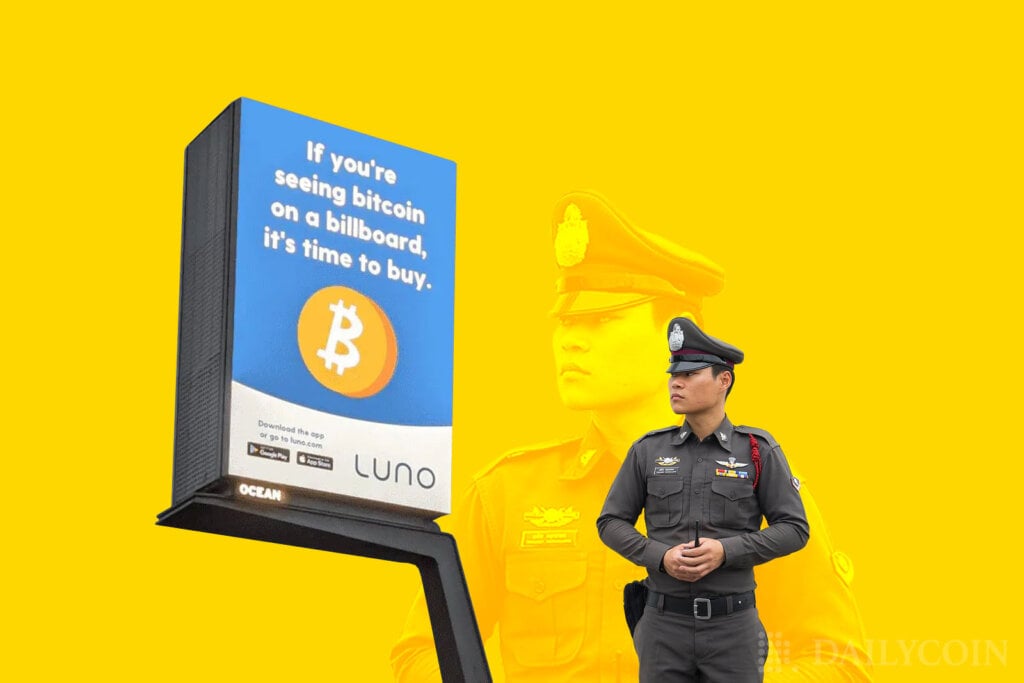 Thailand is tightening regulations on the crypto industry. The Securities and Exchange Commission (SEC) of Thailand has recently implemented new rules regarding advertising.
Ads Will Have to Provide Risk Disclosure
As reported by Reuters, one of the new rules that the SEC is introducing is that ads must clearly show investment risks in advertisements and provide a balanced view of potential risk and returns. In addition, regulators must receive information on advertising terms. The operators will have 30 days to comply with the new rules.
The new regulation is targeting crypto companies' ads. Recently, the companies were heavily advertising on billboards throughout the city's capital Bangkok, as well as on digital media.
"Operators must give details of ads and spending including the use of influencers and bloggers to the SEC including terms and time frame," stated the SEC.
Thai Regulators Already Handed Out Fines
Thailand authorities are handing out fines to crypto companies. SEC fined Thailand-based cryptocurrency exchange Bitkub 8.53 million Baht ($231,670.75) for insider trading.
The fine was issued against Samret Wajanasathian, chief technology officer of Bitkub Blockchain Technology Co, who has been accused of progressively buying 61,107.66 Bitkub coins (KUB), worth 1.99 million Baht.
Despite local authorities potentially recognizing digital assets as an investment product, their extreme volatility poses risks to the financial system. Authorities will also collaborate to adopt proper safeguards for future financial securities.
BOT warned commercial banks against a "direct involvement" in trading cryptocurrencies, citing their high volatility and potential risks.
The Central Bank of Thailand (BOT) is currently working on its central bank digital currency. BOT claims to be "among the first central banks to recognize the importance of CBDC as a novel financial infrastructure."