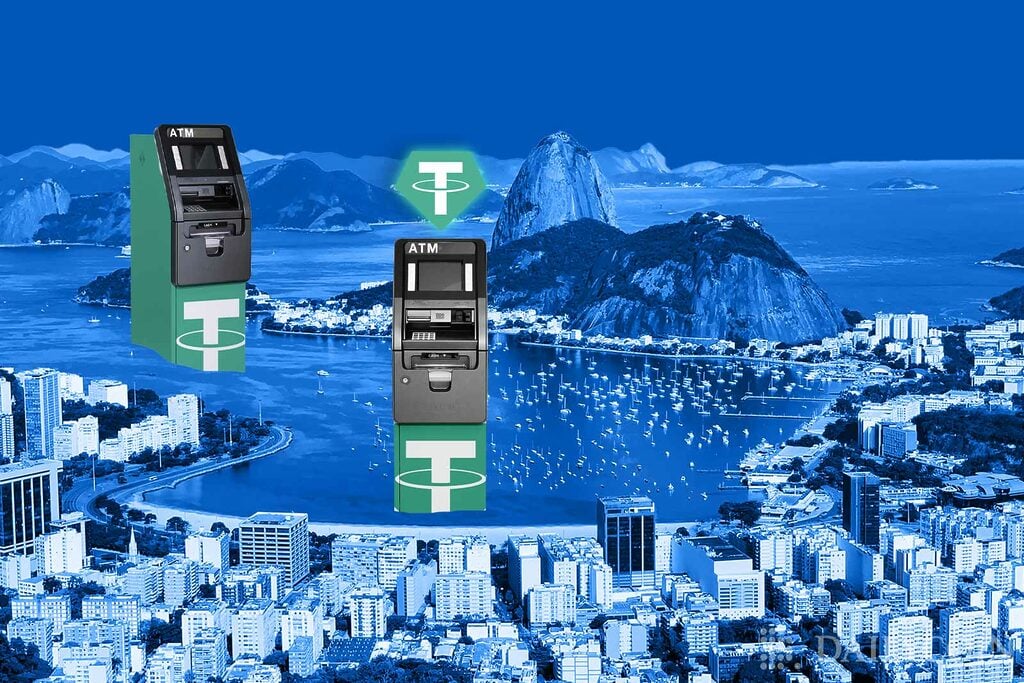 Tether, the company behind the largest stablecoin USDT, is going to start offering the stablecoin in over 24,000 ATMs across Brazil on November 3, the firm announced in a blog post.
"The difficulties and limitations imposed by inflation and a less-than-inclusive financial system has excluded many of Brazil's citizens from being able to participate in the country's growing economy. Adding tether tokens to ATMs across Brazil provides the opportunity to include more people in the financial system," said Paolo Ardoino, CTO of Tether.
In the blog post, Tether cites a study saying that as of January 2021, Brazil had 34 million unbanked adults. From now on, Tether, in partnership with SmartPay, the local digital asset service provider, will allow ATM users to swap Brazilian real for USDT and vice versa, as well as send and receive the stablecoin anywhere in the world.
"This will bring major changes not only to the payments industry but to the entire Brazilian financial ecosystem," said Ardoino.
USDT is already one of the most used stablecoins in Brazil. According to Tether, more than $1.4 billion was moved using USDT across 79,836 operations in August, with an average amount of almost $18,000 per transaction.
Tether has recently removed commercial paper from its reserves. The move is seen as an attempt to bring more transparency to its business as US regulators have been increasingly concerned about the legitimacy of the company's reserves.
USDT is the dominant stablecoin in crypto. Launched in 2014, it now has over $68 billion in market capitalization and ranks third among all cryptocurrencies.
Tether has been involved in a number of controversies over the past few years.
Some argue that the company has yet to do a legitimate audit of its reserves.
Tether is the largest stablecoin in the world. While the company has been the focal point of numerous scandals over the past few years, bringing its stablecoin to Brazil can help unbanked regions and spur crypto adoption in general.