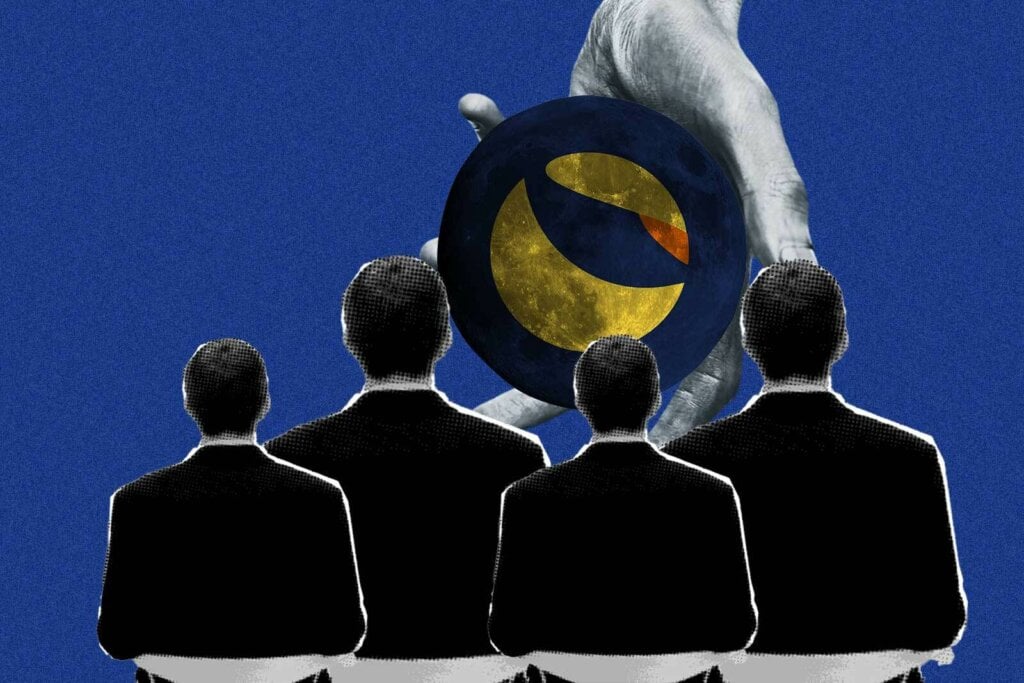 Cryptocurrencies such as Bitcoin (BTC), Ethereum (ETH), and Toncoin (TON), among others, had a bad day on Friday and lost the gains of the previous day.
Minifootball (MINIFOOTBALL) continues to grow in popularity as the Qatar 2022 World Cup approaches.
Most of the market fell, although gains were seen in trading volumes for many cryptocurrencies.
TerraClassicUSD (USTC) managed to rise 24.2% on Friday morning to trade at $0.0465, according to data from Coinmarketcap.com. Meanwhile, Bitcoin (BTC) fell 2.13%, Ethereum (ETH) fell 2.79%, and Toncoin (TON), the one that accumulated the greatest losses (13.32%), stood at $1.62.
During the day, the table of the 50 main cryptocurrencies was painted red, with some notable exceptions apart from USTC such as Dogecoin (DOGE), which managed to recover to maintain its bullish streak this week, and Minifootball (MINIFOOTBALL), which continues to gain popularity.
Crypto Market Drops Below $1 Trillion Again
The overall market capitalization fell below $1 trillion. The 2.02% drop reduced the value of cryptocurrencies to $980.02 billion, while trading volume hit $88.11 billion (14.91%) as of 8:30 a.m. (GMT + 5:30).
Other altcoins trading in the red include Solana, Cardano, Litecoin (LTC), Uniswap (UNI), Near protocol (NEAR), and others. BTC fell to a low of $20,086.07, losing the previous day's gains. Ethereum, which was trading at a loss, traded at $1,494.21.
However, the trading volume of ETH saw an increase of 16.64% to $31,660,073,991. Although the strong volatility of the cryptocurrency during the day limited its trading in general.
Solana, Ripple, and Cardano Also Saw Losses
Other altcoins also saw a sharp pullback on Friday. Solana (SOL) fell 2.49% to $30.60 and Ripple (XRP) lost 2.18% to $0.4624. Its trading volume in the last 24 hours decreased by 5.16% to $1,502,722,620.
Likewise, Cardano (ADA) lost 5.38% to settle at $0.3841, and its trading volume fell in the last 24 hours by 8.25% to $691,092,279. Binance (BNB) fell 1.08% to $286.54 and its trading volume decreased 16.57% to $855,145,123.
As for meme coins, Dogecoin (DOGE) lost 1.79% to $0.07343, and over the past 24 hours saw trading volume up 69.66% to hit $2,651,999,770. Shiba Inu, on the other hand, fell $5.19 to $0.00001044.
Other coins that posted declines were Yearn.Finance (YFI), down 3.67% to $8,000.98 with trading volume down 0.48% to $34,232,062. Avalanche (AVAX) fell 0.87% to $16.94 and increased its 24-hour trading volume by 9.35% to $363,317,875.
Also on Friday, Aave (AAVE) lost 2.85% to $82.35 and its 24-hour trading volume decreased 20.79% to $135,458,852.
The cryptocurrency market still looks shaky despite positive signs of recovery as investors once again turn their eyes to the most promising crypto assets on the market.
TerraClassicUSD is a stablecoin that promises high scalability and profitability. It has gained popularity for its various potential uses.
Cryptocurrency trading on Friday was marked by high volatility, which explains the uncertainty in the markets.
The growing inflation together with the fears of a global recession generated by the current monetary policy of the central banks do not allow us to see clear signs.