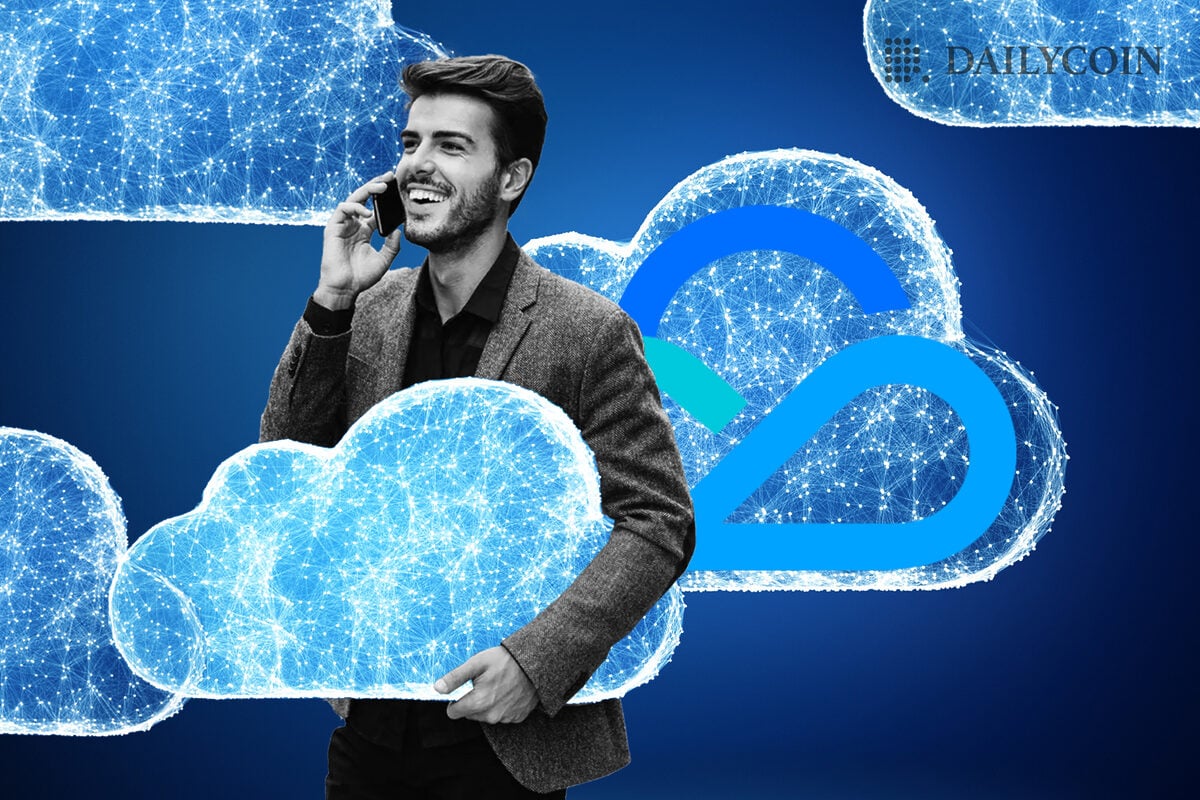 Chinese tech giant Tencent has partnered with Ankr, Avalanche, Scroll, and Sui blockchains for developments in the Web3 ecosystem.
Tencent Cloud is also moving into the metaverse, unveiling a metaverse-in-a-box product for Web3 developers.
The announcement follows a string of major players, including Microsoft and Google making bets on Web3.
Global internet and technology company Tencent entered the decentralized Web3 race, announcing partnerships with blockchain firms, including Ankr, Avalanche, Scroll, and Sui.
Tencent Cloud, the computing subsidiary of the Chinese tech giant, has announced that it will actively support the development of Web3 products and contribute to the sustainable development of the global Web3 community.
In its press release, Tencent Cloud announced several collaborations with several blockchain firms, including Ankr, Avalanche, Scroll, and Sui. All partnerships aim to develop and improve the Web3 ecosystems.
Tencent Takes a Huge Bet on Web3
The announcement covers three major areas Tencent Cloud would focus on in its targeted partnerships at Web3 expansions. They include:
MoC with Ankr
Tencent Cloud signed a memorandum of cooperation with Ankr, the decentralized blockchain infrastructure provider Ankr. The collaboration will see them develop a series of blockchain API services for remote procedure call nodes. 
The product will be deployed on Tencent Cloud's infrastructure per the release. Tencent notes it will connect to mainstream blockchains building on Web 3.0 games and applications.
Cooperation Agreements with Three Blockchain Partners
As part of this deal, Tencent will collaborate with Avalanche, Scroll, and Sui to speed up the adoption of Web3 applications. Tencent Cloud will work with Avalanche to provide developers efficient and fast node settings.
Working with Scroll, Tencent Cloud will assist developers in building projects to expand access to non-blockchain enterprises. Tencent Cloud and Sui will collaborate to provide developers with cloud game development tools and help improve the on-chain game experiences.
Tencent Enters the Metaverse
As part of the Web3 expansion plans, Tencent Cloud unveiled a metaverse-in-a-box product for Web3 developers. 
According to the release, the product will include a wide range of infrastructure, high-performance products, software development kits, and coding solutions to help developers build games and other media entertainment.
The Web3 Race Is Heating Up
The timing of the Tencent announcement cannot be overlooked, given the growing interest of tech giants in Web3 – the next generation of the web, which will be decentralized and blockchain-powered.
In the last week, Microsoft and Google have also made significant moves for Web3 developments, marked by their partnerships with Ankr and Tezos Foundation, respectively.
On the Flipside
There are reports of an ongoing job cut at Tencent, with the Chinese tech giant significantly reducing the number of its metaverse divisions.
Why You Should Care
The recent wave of entrances into Web3 highlights the belief of major tech giants that the technology could become the future of the internet.
Read about the Ankr – Microsoft partnership in:
Ankr Partners with Microsoft, ANKR Jumps 60%
Read more on Web3 below:
Venom Foundation and Hub71 Partner to Accelerate Growth and Adoption of Blockchain Technologies from Abu Dhabi