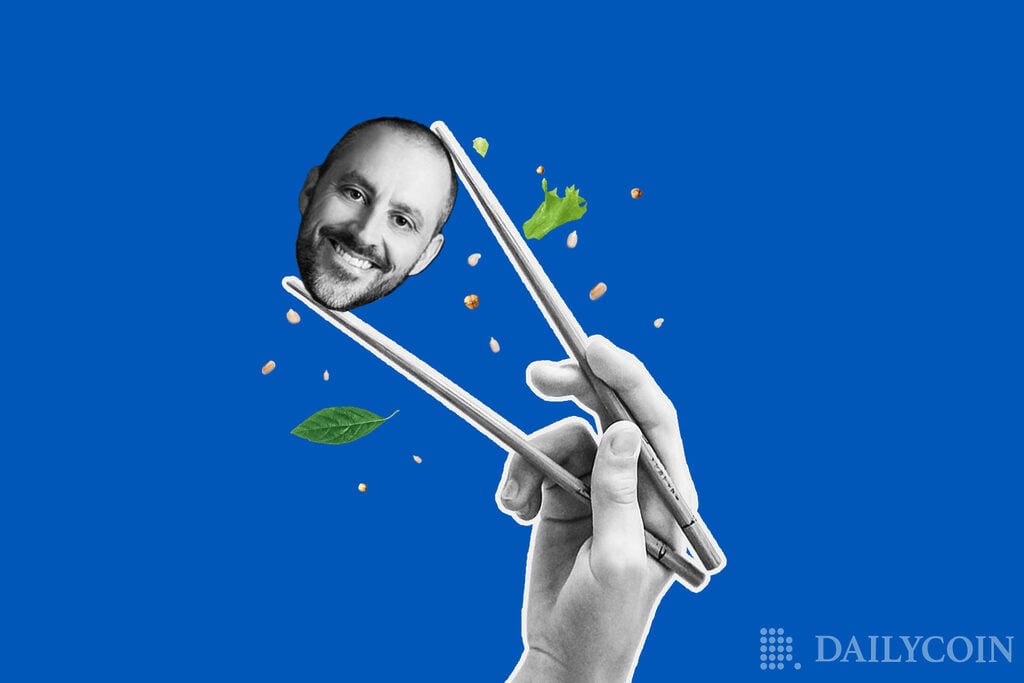 Jared Grey, SushiSwap's newly-appointed CEO, has responded to the recent allegations of being involved in crypto scams in the past and engaging in bestiality with a horse.
Grey said in a detailed blog post that he rejects all of the accusations brought against him by a Twitter user yannickcrypto.eth. On October 11, days after Grey became Head Chef, the user accused Grey of scamming people via his past project called ALQO, which Grey was CEO of at the time.
yannickcrypto.eth, a former community member of ALQO, said that soon after becoming the CEO in 2021, Grey introduced a web wallet that was used to steal 70% of the total token supply of ALQO users. They also claimed that Grey later rebranded ALQO to EONS "to kill traces".
Grey acknowledged the theft but said that he wasn't involved in it. According to him, an ALQO insider who was on the technical team "used tech vulnerabilities to exploit the wallet and steal funds". Grey said he "participated in the investigation of the theft and the refunding process for community members".
Grey also addressed the claim that he scammed people and engaged in copyright infringement through his company MultiPlex PC which sold hardware parts. He blamed an SEO firm he contracted that broke the law without his knowledge.
"After realizing they had engaged in copyright infringement, I tried to remedy the situation. But, the SEO company had already created the damage, and I tried to reach a reasonable compromise with the firm that suffered from copyright infringement in the best way possible," he said.
yannickcrypto.eth also accused Grey of scamming his customers together with his developer partner Kevin Collmer by asking projects to pay 1 BTC in fees to list their coins on an exchange called Bitfineon that never went online. According to the user, Grey stole around 20 BTC this way.
Grey responded: "Bitfineon was an exchange I operated that was part of the EONS/ALQO ecosystem. The exchange had a 1 BTC technical integration fee to cover developer costs and operational onboarding to integrate and onboard new tokens. Bitfineon was operational and did launch and was a functional digital asset exchange that onboarded several new tokens under my supervision as CEO."
Finally, Grey denied having engaged in bestiality with a horse. 
"Jared Grey is a common name – there is a male porn star with my same name. He asked me to buy my Twitter handle and reached out to me a few years ago. The video of the horse fingering, if it exists (I've never seen it before), is probably a video produced by Jared Grey, the porn star, and not myself," he said.
Never-ending SushiSwap woes
Grey became the CEO of SushiSwap in early October, receiving 84% of community votes. He's the fourth Head Chef the protocol has since its inception in 2020. However, the three prior Head Chefs – some of them were only de facto Head Chefs – all exited with fireworks.
The most scandalous exit was the very first one. Nomi, SushiSwap's anonymous first Head Chef, stole $14 million worth of ETH just 10 days after the protocol launched. They then disappeared, only to come back a week later with an apology. Nomi returned the money and again disappeared.
Then there was 0xMaki, another pseudonymous SushiSwap Head Chef. They stepped down after some internal drama between them and Joseph Delong, the CTO of SushiSwap at the time.
Daniele Sesta from Frog Nation tried to take over. However, it was soon discovered that she had close ties to Michael Patryn, who was the co-founder of Quadrigacx, a Canadian crypto exchange that operated a Ponzi scheme. Sesta was gone soon after.
Grey's appointment, and the following $5.2 million investment from asset management giant GoldenTree, promised a new life for SushiSwap, which has been falling behind its competitors in recent months. However, the protocol is once again clouded by controversies.
While it's unclear who's right in this story, there are no known official accusations or cases against Grey;
Some community members have concerns about the relationship Grey has with GoldenTree, the asset management firm that invested $5.2 million soon after he was appointed as Head Chef.
SushiSwap has been trying to pick itself up in recent months. The appointment of Jared Grey as Head Chef and the subsequent cash injection from GoldenTree sounded promising at first, but the recent allegations made the SushiSwap community think twice. If the accusations end up being true, it might prove to be one of the last punches the SushiSwap community will be willing to take.