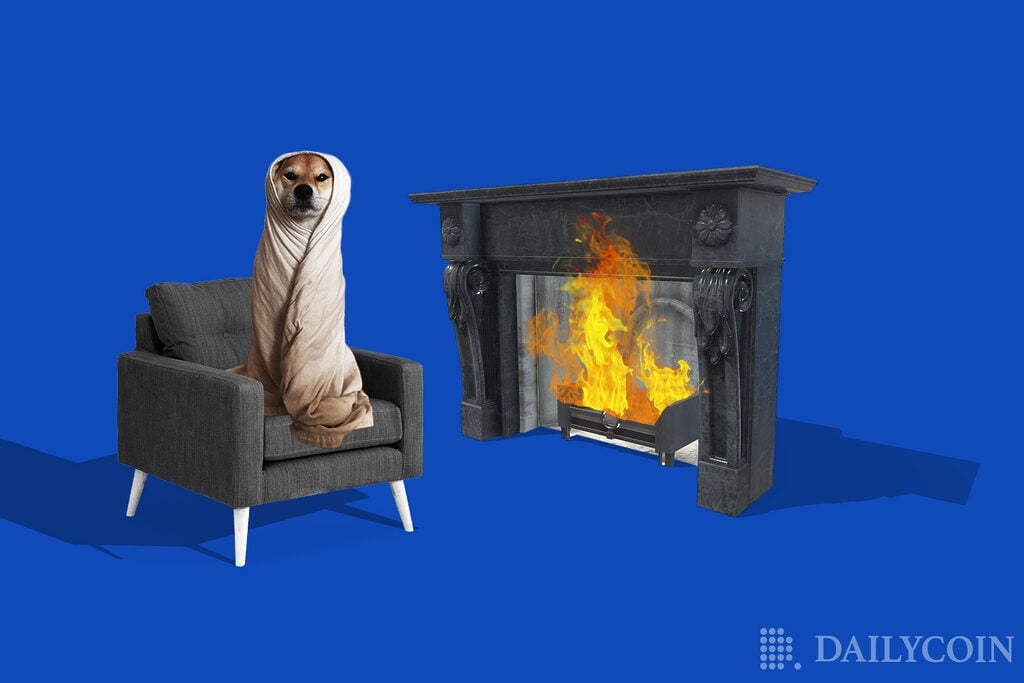 The official Shiba Inu (SHIB) burning portal of Shiba Inu has announced the three main ways of burning the Shib Army's beloved token. Shibburn, which keeps track of all Shiba Inu (SHIB) burning activity, disclosed that up to 40% of its revenue is made from the portal's projects.
However, the spokesperson for the portal revealed that, while there's no "specific percentage", the team is making a concerted effort to "donate as much as possible after expenses and taxes".
Currently, we have 3 ways to help with burns. https://t.co/hn4uIaKrmA, @ShibburnRadio, and Twitter Super Follows. Our donations are not based on a specific percentage, we try to donate as much as possible after expenses and taxes. So far it's been 30% to 40% from our revenue.

— Shibburn (@shibburn) October 4, 2022
Three Main Addresses for Seting Shiba Inu (SHIB) Ablaze
The easiest method for burning the beloved SHIB token is to go to the Shibburn website and choose from one of the three null addresses provided. The very first address presented by Shibburn is the same used by Ethereum (ETH) Co-Founder Vitalik Buterin in his $6.7 billion burning event, which removed a significant portion of Shiba Inu (SHIB) from circulation. The second is ShibaSwap's native address, while the third one is called the "Black Hole", having been used to rename Shiboshi NFTs.
niceeeee
Whenever you have some free time give @ShibburnRadio a call and let them know how much your loving the app
(888)-420-SHIB (888)-420-7442#SHIBA 🫡 pic.twitter.com/dyiPotKBQP

— CalvenJ$SHIB.X (@DntMindMe__) October 1, 2022
Shiba Inu (SHIB) Drops Shibburn Radio App
Perhaps a more entertaining method of burning the Shib Army's treasured dog-themed token is to listen to Shibburn Radio, the New York-based radio station which launched on Android systems last week. So far, the app has received an excellent rating of 4.9 out of 5, although the total number of downloads sits just above 100 at the time of writing.
Last but not least, Shibburn also uses a rather unconventional means of setting SHIB tokens alight; namely via the Twitter Super Follows feature. Twitter's paid, premium following system has contributed towards the increase in the Shiba Inu (SHIB) burn rate, which stands a whopping 1,121% at the time of publication.
Additional Ways to Set Shiba Inu (SHIB) Ablaze
In addition to the aforementioned burn formats, Shibburn is working to release an SB Visa Card with automated burning functionality, and there are a wide range of other projects being developed by the Shiba Inu (SHIB) community that deserve attention. For example, SHIB SuperStore hosts virtual burning events through Amazon affiliation.
According to their website, SHIB SuperStore has already burned $458 worth of the memecurrency just 5 days into October. This means that, to date, the SHIB SuperStore project has already reduced more than 3 billion Shiba Inu (SHIB) tokens to ashes.
Users on Google Play have reported encountering bugs on the Shibburn Radio Android app. For instance, the radio app is known to crash car consoles.
Shytoshi Kusama revealed that only 5% of the revenue generated from the Shiba Eternity card game will be dedicated to burning.
Despite a 1,121% spike in burning activity, Shiba Inu's (SHIB) market price only grew 1.3% in the last 24 hours.
Shiba Inu (SHIB) burn campaigns have already removed more than half of the meme coin's initial supply from circulation. The burning of SHIB tokens is considered to be a long-term solution for maintaining the price of the cryptocurrency.