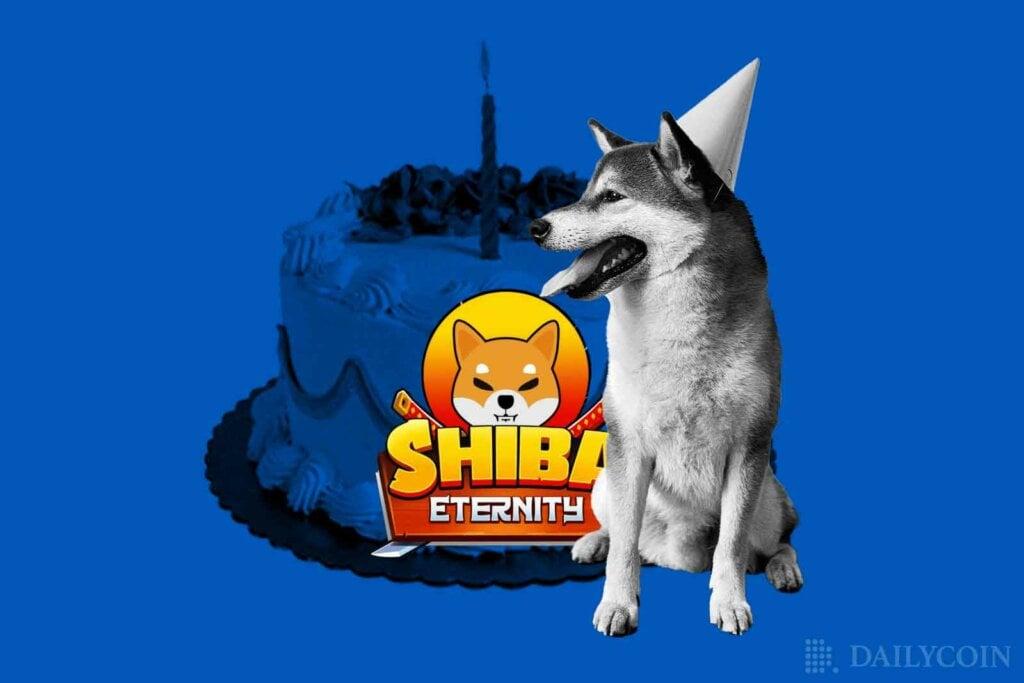 The 2nd anniversary of Shiba Inu (SHIB) comes bearing gifts for the SHIB Army. The card game "Shiba Eternity" has been revealed.
The game in partnership with PlaySide Studios has been in development for over two years now, nearing completion.
Since the start of the project, half of SHIB's supply has been burnt, sending Shiba Inu's (SHIB) yearly returns to 89%.
It's time to pop the champagne corks for the SHIB Army, as one of the largest communities in crypto is celebrating the 2nd anniversary of the dog-themed crypto project. Shiba Inu (SHIB) lead developer Shytoshi Kusama made an announcement to mark the occasion and revealed that the forthcoming Shiba Inu (SHIB) card game is titled "Shiba Eternity."
As this game is developed by PlaySide Studios, now it's in testing phase and the schedule by the developers is going to be rolled out shortly. The official release date is yet to be revealed. In addition, the game will be easily accessible in both Google Play & Apple Store.
Community Wants to See Shiba Inu (SHIB) Strong
Shiba Inu (SHIB) started as a joke project two years ago. The initial supply of the meme token was one quadrillion coins. However, as the years went by, the total supply of Shiba Inu (SHIB) was cut in half, thanks to constant burning of the coin by the SHIB Army via the Shibburn portal.
Furthermore, the "memecoin" reputation seems to be coming to a close, as now Shiba Inu (SHIB) has its own ecosystem with additional governance coins, such as $TREAT & $BONE. Even though Shiba Inu's founder Ryoshi left the project this year, he left his vision, which was immortalized in an NFT shortly after the publication.
Finally, Shiba Inu (SHIB) took another huge step towards the crypto elite with the announcement of the SB Visa Card, which would burn some tokens every time the card is used both online and in physical shops.