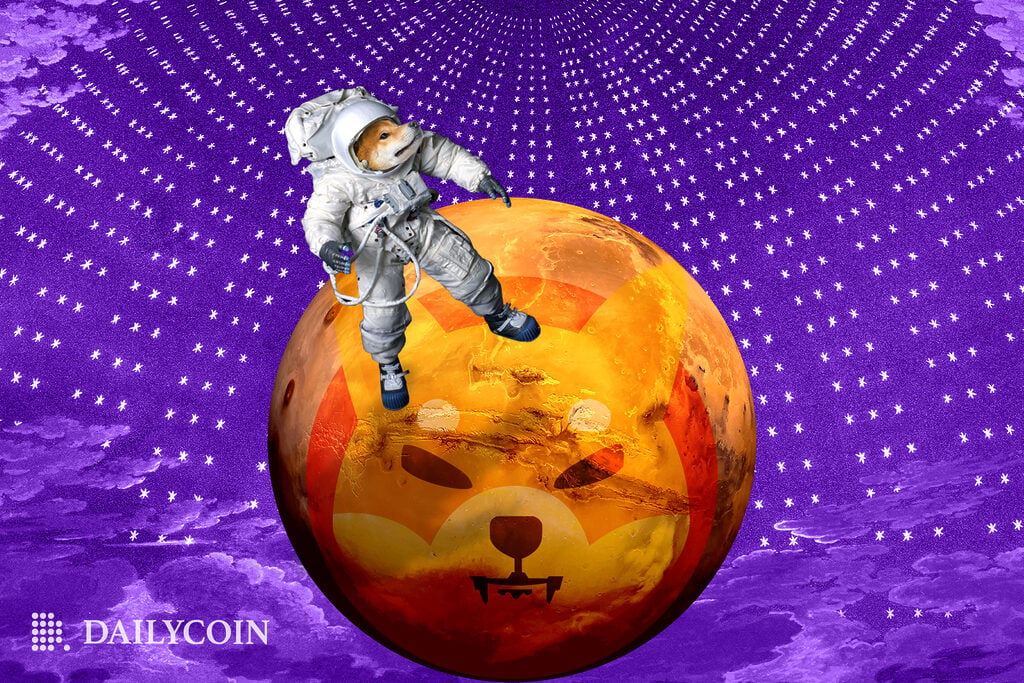 Shiba Inu (SHIB) Ecosystem's lead developer Shytoshi Kusama is fully focused on Shibarium, as his Twitter bio proudly declares. On Wednesday night, the mysterious programmer announced something that the SHIB Army had been waiting on for a long time. "Initial design approved", – asserts Mr. Kusama, also remarking that now it's the time to "double down." Ultimately, Shibarium is summed up as "the flow of kindness and truth washes over the world."
.tweet-container,.twitter-tweet.twitter-tweet-rendered,blockquote.twitter-tweet{min-height:261px}.tweet-container{position:relative}blockquote.twitter-tweet{display:flex;max-width:550px;margin-top:10px;margin-bottom:10px}blockquote.twitter-tweet p{font:20px -apple-system,BlinkMacSystemFont,"Segoe UI",Roboto,Helvetica,Arial,sans-serif}.tweet-container div:first-child{
position:absolute!Important
}.tweet-container div:last-child{
position:relative!Important
}
Initial design approved. Now I can double down. Let the debris show itself as the flow of kindness and truth washes over the world.

— Shytoshi Kusama (@ShytoshiKusama) November 16, 2022
function lazyTwitter(){var i=function(t){if(!t)return;var n=t.getBoundingClientRect();return 2500>n.top||-2500>n.top};if(!i(document.querySelector(".twitter-tweet")))return;var s=document.createElement("script");s.onload=function(){};s.src="//platform.twitter.com/widgets.js";document.head.appendChild(s);document.removeEventListener("scroll",lazyTwitter);document.removeEventListener("touchstart",lazyTwitter);console.log("load twitter widget")}document.addEventListener("scroll",lazyTwitter);document.addEventListener("touchstart",lazyTwitter);lazyTwitter()
Shibarium Is Still In Testing Mode
At this phase, the SHIB developer team is working on testing Shibarium. The Layer-2 solution is first tried out on Shiba Eternity, the collectible card game that was launched on 6th October, 2022. Shytoshi Kusama recently penned a 1,100-page-long official player's guide for Shiba Eternity. Even though the blockchain version of the highly popular card game isn't released yet, the mobile version lays the foundation for upcoming Shiboshi NFTs.
On the other hand, Shibarium is not the only project by the SHIB developer team that's in the queue. The memecoin's own Web 3.0 project, SHIB: The Metaverse, is also progressing in partnership with The Third Floor (TTF). While Shiba Eternity is developed by PlaySide Studios, the Layer-2 upgrade that powers all three upcoming projects of SHIB is in development in partnership with xFund.
Bears Can't Leave SHIB Alone
At press time, SHIB is changing hands at $0.00000906, according to CoinGecko. The daily bearish trend for SHIB comes mostly because of a shrunk market cap, which is also evident in a downslide in the crypto charts.
Last week's rebound rally put the popular memecoin 4% above SHIB's price seven days ago, however, its market price still has to come to terms with a 13% monthly deficit. This is due to the fact that the total market capitalization of SHIB has slid from $8.6bn on October 29th, 2022 to just $5.33bn today.
#SHIBARIUM will be optimized for gaming and for large-scale transactions at low fees

We are at the dawn of The metaverse era where gaming and online sales in a virtual reality environment will be predominant, #SHIBARIUM will be the leader of this new era

This is a no brainer pic.twitter.com/wJYIfySd3m

— SHIBARMY CANADA (@Dezaxe) November 17, 2022
Despite constant encouragement to burn Shiba Inu (SHIB), the burn rate dropped by as much as 99% since yesterday.
There's no timeline for either the Shibarium launch or SHIB: The Metaverse.
Shiba Inu (SHIB) is a two-year-old memecoin project that's slowly becoming a self-sufficient ecosystem. The success of the dog-themed coin could significantly accelerate crypto adoption.