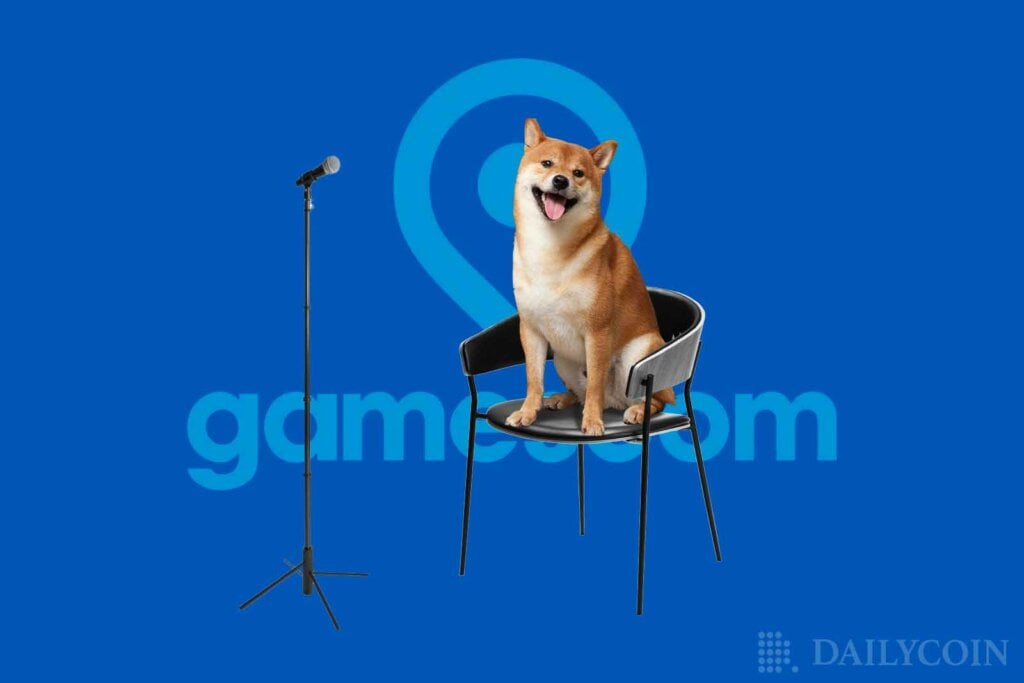 The Shiba Eternity card game hit the stores on iOS three weeks ago and it entered the TOP 50 in a split second. However, the SHIB Army is still awaiting any updates on the blockchain version of Shiba Eternity. The gaming industry veteran William Volk sat down with Planet Crypto at the Gamescom conference to talk all things Shiba Eternity. Gamescom is the annual conference and trade fair held in Koelnmesse in Cologne, North Rhine-Westphalia, Germany.
Server Capacity Increases to Catch Up with Shiba Army
On the launch day, the Shiba Eternity card game had a long queue of SHIB Army members wanting to join in the fun. As a result, the developer team behind Shiba Inu (SHIB) had to increase the server capacity by 50 times. Or so they say. When asked about the Shiba Eternity launch on iOS, William Volk remembered the situation and honestly remarked: "It was much more than that, but I didn't want to sound like an ass. It was more like 100 fold."
As for a global launch, the veteran developer noted that the handling volume needs to be tested once again, but the performance speed and responsiveness look fine now. Furthermore, the developer disclosed that "Hearthstone" is his favorite collectible card game and he intends to make Shiba Eternity in a similar style, but better.
10,000 of Cute Puppies in Shiboshis NFT
The main difference between Shiba Eternity on iOS and the blockchain version that is developed in partnership with PlaySide Studios is the 10,000 unique game characters in the form of NFTs. Shiboshi NFTs will also serve as a VIP pass in Welly's restaurant, a physical Shiba Inu-themed fast food restaurant in Italy.
What's more, the bosses include the social influencer Milkshake, lead developer Shytoshi Kusama and Ryoshi, the founder of Shiba Inu (SHIB). Despite Ryoshi leaving the memecoin project half a year ago, his presence is revived on Level 50. So, for those longing for the founding father of Shiba Inu (SHIB), there's a chance to meet him at the final level.
Shibarium: An Eco-Friendly & Sustainable Economy
Moreover, William Volk touched on the play-to-earn aspect of the game, pointing out the importance of Shibarium. The upcoming Layer-2 platform for Shiba Inu (SHIB) will reduce fees and make the top dog memecoin's ecosystem truly eco-friendly. "It will be a sustainable economy, no matter if the crypto price goes up or down," says Mr. Volk, who praised Shytoshi Kusama for the idea.
While the blockchain version is still in the works, many copycat projects using the name "Shiba Eternity" surfaced.
Despite plenty of developments, Shiba Inu (SHIB) has come to terms with a 9% weekly deficit.
The blockchain version of Shiba Eternity will come before the grand launch of Shibarium, a Layer-2 upgrade to the SHIB ecosystem. As other altcoins are developing their own Layer-2 solutions, this could broaden the utilization of crypto.