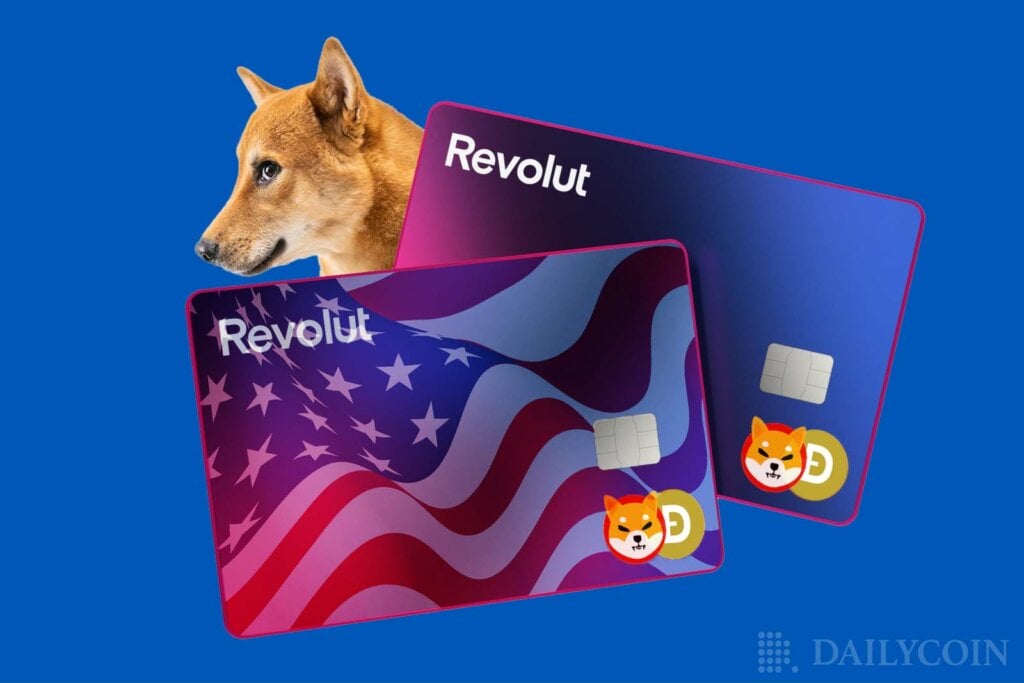 The London-based neobank Revolut has expanded its crypto services to the United States. This was announced on Thursday, a day after FED interest rate hike. Thus, the 0.75 hike sent most TOP 100 cryptos back to the red zone. In spite of this, Revolut users in the United States customers will be able to trade crypto currencies without any fees up to $200,000 per month.
#Revolut, which is one of the most used applications in the crypto money industry and has more than 20 million users, has added 29 cryptocurrencies and tokens for its customers in the USA. $SHIB & $DOGE are among the cryptocurrencies in the new listing. pic.twitter.com/tONsta3CXE

— SHI₿ILIA (@SHIBAINUCRYPTON) September 21, 2022
29 Cryptocurrencies Included in the Deal
As the United States has a high demand for crypto, it comes as no surprise that the innovative bank decided to expand its crypto services to the US. At the moment, Robinhood is the number one retail crypto app, whilst Coinbase takes second place. Hence, Revolut might throw down a challenge to the aforementioned, as the partnership with Apex Crypto brings a bunch of America's favorite cryptocurrencies, including:
Shiba Inu (SHIB)
Dogecoin (DOGE)
Solana (SOL)
Avalanche (AVAX)
Cardano (ADA)
It is worth noting that the United States was the first country in the world to incorporate popular memecoins Shiba Inu (SHIB) & Dogecoin (DOGE) into the top two food delivery services – DoorDash & Uber Eats US. "Today we've more than quadrupled our token portfolio to give our customers access to a much more diverse crypto offering", – explains Mazen Eljundi, the head of crypto business at Revolut.
Staking Products Coming Soon?
Indeed, the innovative solutions of Revolut allow any user of the bank to buy their preferred crypto in a split second. However, the European fintech company is planning to introduce a variety of crypto-related services, including Shiba Inu (SHIB) staking. Furthermore, a system to deposit and withdraw crypto is in the works. At the moment, withdrawing crypto is only available in the United Kingdom and only for Bitcoin (BTC). Ultimately, the culmination of the expansion will be Revolut's own cryptocurrency, a native token that can be held in a non-custodial wallet.
Hi there! Currently, crypto withdrawals are limited to BTC only and avaialble for UK customers. We're working on expanding this feature

— Revolut (@RevolutApp) August 19, 2022
Some cryptocurrencies included in the U.S. expansion are yet to clear New York's department of financial services.
Besides, Revolut is still pending UK banking license since early 2021.
The British fintech giant has over 20 million customers worldwide. Moreover, it's the only major international bank focused on crypto. With over 250 million monthly transactions, Revolut's expansion is crucial for crypto.