The G20 countries are building a global policy consensus on crypto assets.

Hosted this year in India, this will be the first G20 'Finance and Central Bank Deputies' meeting.

Germany also calls for a 'worldwide solution' to regulate cryptocurrencies.
G20 Begin to Plan a Global Crypto Policy
Following the collapse of FTX, there have been calls for increased regulation in the crypto industry. 
Individual countries are taking different regulatory measures, but now the G20 nations have set forth plans to introduce a global policy.
Collectively the G20 countries make up 85% of the global GDP and influence major global decisions, often regarding issues like economic sustainability and climate change.
In Bangalore, India, the group met on December 13th-14th to discuss the implications of crypto assets on economic, monetary, and banking policies. 
This planning stage is a precursor to a global crypto policy, with India's Federal Economic Affairs Secretary Ajay Seth insisting to Reuters that:
"One of the priorities which have been put on the table is to help countries  build a consensus for policy approach to the crypto assets," 
The intent to help countries adapt to crypto policies is a purposeful step toward global regulation. With the rise of CBDCs and a surge in calls for regulation, it seems like we could be entering a new era for cryptocurrencies.
Germany Vocally Supports Global Regulation
Mark Branson, the President of Germany's financial market regulator BaFin, has echoed the G20 sentiment for global crypto regulation.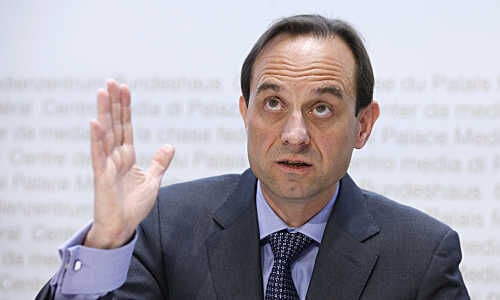 Branson warned that letting the industry grow 'as a playground for grownups' was dangerous. He said to Reuters:
"We've seen the self-regulated world. It will just not work…

Now is the time for serious cryptocurrency regulation. The most important point is that it doesn't need just a European solution. It needs a worldwide solution"
Branson claims it's not that the crypto industry currently poses a massive threat to the global monetary system but that regulation serves to protect investors from harm.
Branson referenced 'freeloaders and crooks' when summarizing negative activity in the crypto industry. Recent events make these comments hard to disagree with.
Germany was deemed the most crypto-friendly nation in the world in a Coincub

study

. Regulation may be a positive outcome for investors in the long term. 

The fact that G20 countries are meeting to discuss global crypto policy signals

advancements in the crypto industry

, which could pave the way for further widespread adoption.
Global regulatory efforts are sure to impact the crypto industry, and tight regulation could stifle the growth of future projects. However, purposeful regulation could be the next step to a booming crypto sector over the next few years.