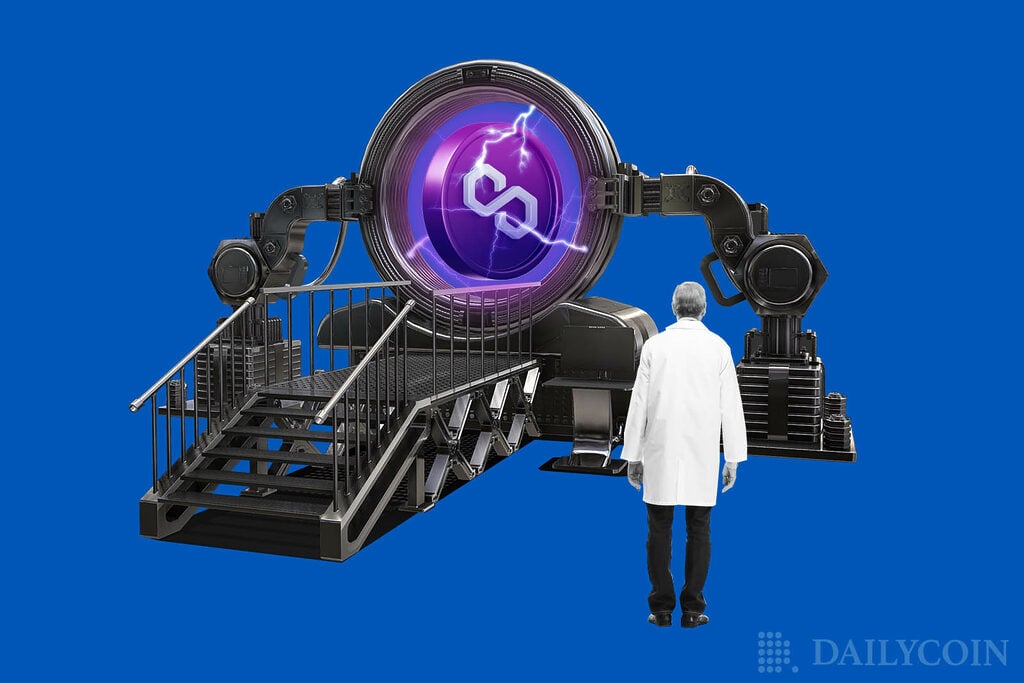 As of October 10th, Polygon, the leading blockchain scalability platform used by companies such as Meta, Stripe, and Reddit, is launching the Polygon Zero Knowledge Ethereum Virtual Machine (zkEVM), the first Ethereum-equivalent scaling solution.
DRUMROLL – ONE DAY TO GO… pic.twitter.com/VWpk7Vr4pz

— Polygon – MATIC (@0xPolygon) October 9, 2022
Polygon zkEVM Offers Smoother User Experience
Polygon initially announced the development of zkEVM at the Ethereum Community Conference (EthCC) on July 20th. 
A Polygon press release describes zkEVM as the "first Ethereum-equivalent scaling solution that works seamlessly with all existing smart contracts, developer tools, and wallets."
The Polygon zkEVM is an "equivalent" to the Ethereum Virtual Machine (EVM), a software platform on which developers can create decentralized applications (dApps). The new release promises a smoother user experience and reduced friction for devs, whereas EVM compatibility often requires code modification or re-implementation.
"The holy grail of Web3 infrastructure should have three major properties: scalability, security, and Ethereum compatibility," said Mihailo Bjelic, co-founder of Polygon. "Until now, it has not been practically possible to offer all these properties at once. Polygon zkEVM is a breakthrough technology that finally achieves that, thus opening a new chapter of mass adoption."
What Exactly Is the Polygon zkEVM?
While Ethereum 2.0 promises to become the greatest scaling solution in the near future, it will take some time before it fully realizes its potential. However, users want their transactions to be finalized immediately. For this reason, developers create Layer-2 blockchains—secondary frameworks built atop existing blockchains.
Scaling solutions such as zero-knowledge roll-ups are one such development. Using ZK-rollups, it becomes possible to combine hundreds, or even thousands of token transfers into a single transaction, which are then recorded on the Ethereum public blockchain.
The technology allows Ethereum users to transact quickly and economically without compromising the network's security. Furthermore, Zero-Knowledge Proofs (ZKPs), a cryptographic proof technique, can instantly verify the validity of transactions.
Polygon zkEVM Can Outperform the Ethereum Layer-1 Blockchain
Polygon affirms that Polygon zkEVM can even outperform the Ethereum Layer-1 blockchain by combining both on-chain and off-chain processes. The Polygon Zk-EVM enables the condensing of multiple transactions into one; thus facilitating hundreds or thousands of users to share fees and computing power.
Polygon zkEVM is being projected to reduce Layer-1 Ethereum network costs by roughly 90%, increase throughput capacity, and inherit the Ethereum blockchain's security.
For DeFi developers, the Polygon zkEVM looks to offer improved security and censorship resistance compared with existing Layer-2 scaling solutions. According to Polygon, it "perfectly" suits the development of enterprise applications, innovative gaming technologies, and NFTs.
Historically, blockchain scalability has been a major issue. However, the introduction of zero-knowledge roll-ups paves the way for more sophisticated developments.
With these achievements acting as a booster, Polygon has reached an all-time high in terms of weekly active addresses (WAA). Moreover, the number of unique users on $MATIC increased by 428k week over week for the third week running.
At the time of writing, $MATIC is trading $0.8233, improving on its its 7-day low of $0.769.
Some believe that the Ethereum Merge and ZK-rollups will eventually have a positive effect on the price of Ethereum, but in the immediate wake of the Ethereum network's transition to Proof of Stake, the price of Ether has only fallen, with $ETH currently trading at $1312.53, at the time of writing, down from its one-month high of $1775.98.
Polygon ZK-rollups combine hundreds or even thousands of token transfers into single transactions, which are then recorded on the Ethereum public blockchain. In this way, it can reduce the Ethereum network's high costs, while simultaneously increasing throughput capacity.