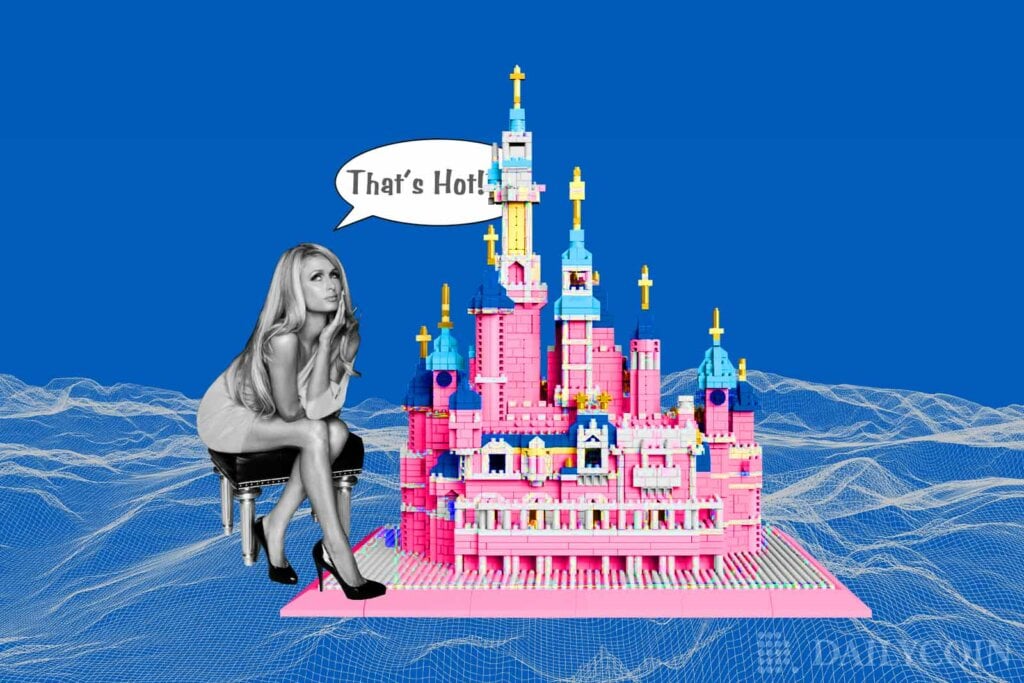 The Sandbox metaverse announced yesterday that it has partnered with the fashion icon Paris Hilton to build her Malibu Mansion on the metaverse.
Self-described as an entrepreneur, DJ, and OG crypto queen, Hilton is expanding her Web3 presence. In partnership with 11:11 Media and The Sandbox, Paris Hilton is building her world in the metaverse.
The partnership will give Paris Hilton fans and her community an opportunity to connect with her on the metaverse in a virtual Malibu Mansion. Hilton's community on Sandbox Metaverse will be invited to events such as rooftop parties in the mansion. Players will also be invited to a special Halloween event organized by the celebrity.
"I am beyond excited to expand Paris World further into the metaverse. In collaboration with my amazing partner The Sandbox, my team is dedicated to building an incredible real-life experience for my fans," said Paris Hilton.
The Sandbox is a decentralized gaming virtual world and metaverse with more than 40 million global installs on mobile phones across the world. Hilton already collaborated with other big players in the industry, such as Roblox and Decentraland.
"We're pleased to give a warm welcome to Paris Hilton, the queen of the metaverse. The Sandbox provides a creative space that allows anyone to let their imagination come to life, and Paris Hilton is building a glamorous fantasy land filled with virtual parties and diverse entertainment attractions from her universe," said Sebastien Borget, the co-founder of The Sandbox.
Hilton is an early adopter of Web3. It is not the first celebrity's attempt to enter the metaverse and NFT world. Paris Hilton (and her Genie avatar) was a DJ at the October music festival on Decentraland's metaverse.
In April 2021, Hilton, in collaboration with designer Blake Kathryn, successfully sold the NFT collection that included 11 art pieces of each, including, "Hummingbird in my metaverse" and "Legend of love," plus a unique "Iconic Crypto Queen" NFT. In 2021, she hosted a New Year's party on Roblox metaverse. She also coordinated the creation of Pari World in Roblox.
In January 2022, the socialite surprised the audience on "The Tonight Show Starring Jimmy Fallon," when she announced that she would be gifting her special hand-crafted NFTs to Fallon and everyone present for the show. The show celebrated the first NFT giveaway in history to air on TV, the show's host said.
Paris Hilton sees the metaverse "as the future of partying, going out, interacting with people and being social."
Hilton has been a longtime proponent of crypto, investing in both Bitcoin and Ethereum back in 2016.
Paris Hilton has become a significant figure in the NFT space and the metaverse.
Forbes has listed Paris Hilton as one of the top 50 most influential NFT personalities.