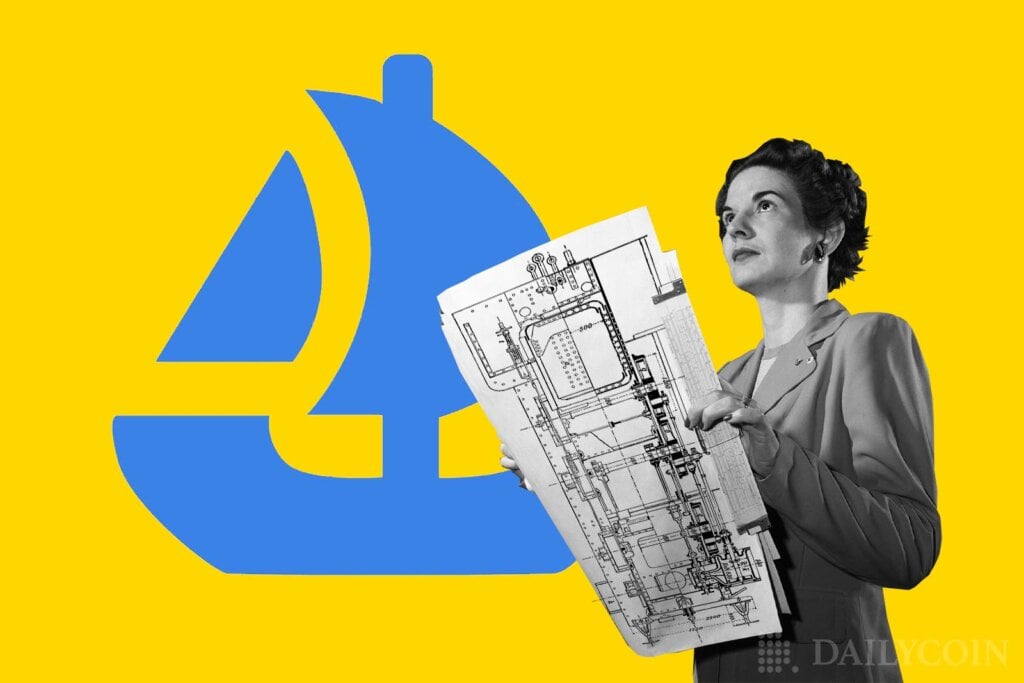 OpenSea recently announced on Twitter that the NFT marketplace has collaborated to create the OpenRarity protocol. The new protocol is a math-based, NFT rarity ranking algorithm. The feature was revealed to be launching on the OpenSea marketplace next week.
NFT Rarity Score Standard
According to the project's website, OpenRarity is a community-built protocol that aims to provide a transparent, mathematically sound, rarity calculation that is entirely open-source and reproducible by anyone.
The OpenRarity protocol is the result of a collaboration between OpenSea, PROOF Collective, Icy Tools, and Curio Tools.
"As we evaluated different existing rarity methodologies for OpenSea, we realized ranking varied between these tools, and many had methodologies that were not transparent. We wanted to help create an open standard for the entire NFT community," the marketplace claimed in a tweet.
OpenSea will implement OpenRarity as an opt-in experience for creators on OpenSea, as it may not be applicable to some NFT collections.
The marketplace is also planning to give developers access to OpenRarity scores and ranks via OpenSea's API, making the data accessible to more users.
"This is one step towards our goal of promoting transparency and openness across the NFT ecosystem," wrote OpenSea.
As stated by the project's developers, the rarity tools and calculations available on the market today have made the process opaque, confusing, and expensive, especially for emerging creators. As a result, OpenRarity was created with the aim of standardizing rarity calculations and kickstarting a broader conversation about the factors that matter when participating in the NFT space.
Every NFT is unique, consisting of several attributes of varying rarity, ranging from common features that exist in hundreds of NFTs in a collection, to one-of-one traits that appear a single time. Essentially, an NFT's rarity score is a measure of its uniqueness in comparison to other NFTs in the same collection.
Each NFT in a collection can be assigned a numerical rarity score which reflects the relative scarcity of each NFT based on how rare its various qualities are when combined.
Reactions From The Community
The community reacted immediately following the initial announcement. One of the first NFT projects to implement OpenRarity is 'CoolCats'.
"We're excited to be one of the first creators to opt-in on the new OpenRarity NFT ecosystem on OpenSea. Cool Cats is set to launch on the new rarity standard next week, with Cool Pets following soon," the project wrote on its Twitter.
The community has generally greeted the launch of OpenRarity positively, congratulating the NFT marketplace with the huge update to its ecosystem.
We're excited to be one of the first creators to opt-in on the new @openrarity NFT ecosystem on @opensea!

Cool Cats is set to launch on the new rarity standard next week, with Cool Pets following soon. Stay tuned… https://t.co/0CI1TQ4ypN

— Cool Cats (@coolcatsnft) September 15, 2022
I WAS JUST ABOUT TO TWEET ABOUT PUSHING FOR SOMETHING LIKE THIS

LETS FUCKIN GOOOOOOO

— wab.eth ❁ (@wabdoteth) September 14, 2022
Current rarity rankings are produced by closed-source code, and based on "meta traits" that don't exist "on-chain"; this leads to inconsistency among publishers, and tool providers frequently charge producers for rarity rankings. A standardized NFT rarity system could potentially spell huge change in the industry.
NFT rarity scores are important because they help NFT owners and prospective buyers to understand how unique an individual NFT is, thereby providing an idea of its value. Rarity also drives demand in NFT projects, and diversifies them by providing varying amounts of qualities and utility.
Read more about OpenSea sales drop during crypto winter: