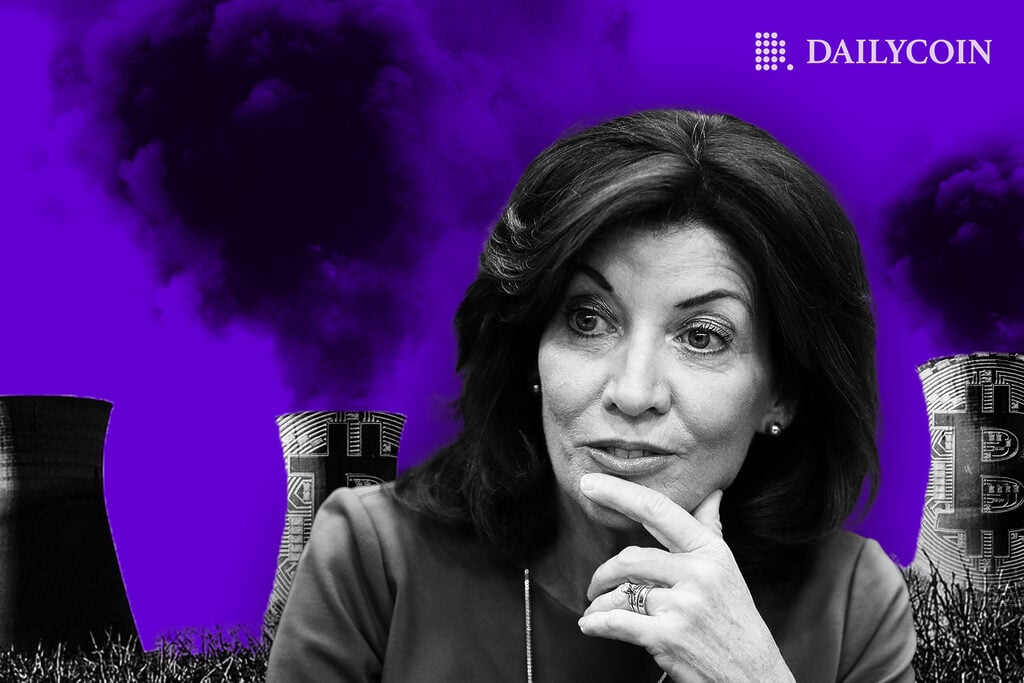 New York will not renew licenses for power plants that power mining rigs
Miners that use renewables or draw power from the grid will not be affected
Governor Kathy Hochul signed the proof-of-work (PoW) mining moratorium into law on Tuesday, November 22, making New York the first state to restrict PoW mining.
The legislative measure, aimed at reducing carbon emissions, sets its sights on the energy-intensive process used to mine Bitcoin and other cryptocurrencies.
The newly signed law will put a two-year moratorium on air permits for fossil-fuel power plants used for crypto mining. The state will no longer issue new permits, and it will not renew the existing permits for non-renewable power plants powering mining rigs.
The mining moratorium bill was passed by the stated assembly in April. The bill was approved by the state senate in June before being sent out to the Governor's office for ratification.
"I will ensure that New York continues to be the center of financial innovation, while also taking important steps to prioritize the protection of our environment," she added.
The law will impact the miners that use fossil fuel power plants to mine crypto.
Mining operations in the state that draw the power from the grid will not be affected by the measure. Moreover, miners will still be allowed to use renewable energy power plants to mine crypto.
Global Regulatory Crackdown?
New York's regulatory move echoes similar regulatory initiatives in other parts of the world. A dozen countries, including Algeria, Bangladesh, China, Egypt, Iraq, Morocco, Nepal, Qatar, Bolivia, the Dominican Republic, North Macedonia, and Tunisia have already banned mining. Sweden is currently pushing for a mining ban in the European Union.
In July 2021, China placed a complete ban on all crypto mining operations. Authorities cited efforts to reach carbon emission goals as the reason for the ban. Despite the ban, covert mining operations are still ongoing in the country.
Crypto mining is the process of verifying crypto transactions on a proof-of-work blockchain network. Miners verify these transactions and get crypto coins as payment. The process requires immense amounts of computing power and electricity to complete.
Most crypto miners mine Bitcoin, the largest digital currency by market cap. Ethereum, the second-largest token, recently moved to proof-of-stake validation, which is a less energy-intensive alternative.
Mining operations are more profitable in other states, and it's unlikely that the US will ban mining on the federal level.
The ban will affect the Bitcoin mining operators in New York that were lured there after China's crypto crackdown in 2021.