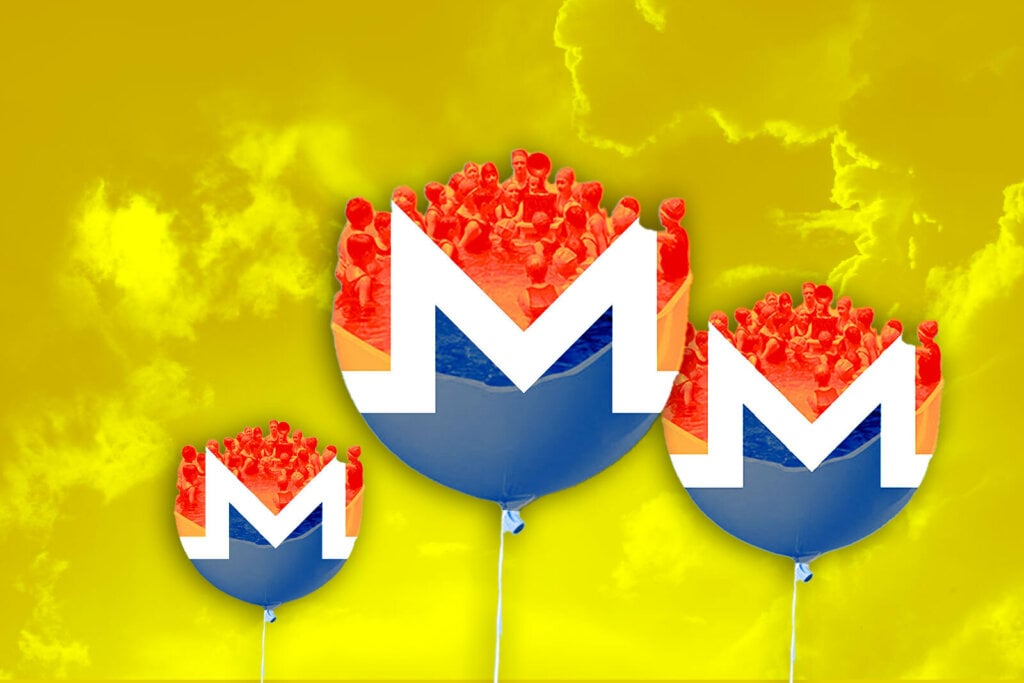 Monero, one of the most popular decentralized privacy-focused blockchains, has completed a hard fork, which has introduced improved privacy and security features to the network. 
Monero's Hard Fork Is Live
Monero has completed a major hard fork to improve the security and privacy of the network. First announced in April, the Monero network was hard forked at the block height of 2,688,888 on Saturday, August 13th.
The hard fork has introduced Bulletproofs+, increased Monero's ring signature size from 11 to 16, and view tags, among other things. Monero users will need to update their nodes and wallets to benefit from the upgrades.
Improved Privacy and Security for Monero
The ring signature size is responsible for making transactions untraceable on Monero. The increase from 11 to 16 will significantly improve the privacy of transactions on the Monero network.
The upgrade to Monero's Bulletproofs+ was done to reduce transaction size and increases transaction speed. The teams say it should translate to a 5-7% increase in network performance. View tags increase the speed of wallet syncing by 30-40%.
The hard fork also includes some changes to fee structure to improve network security and minimize fee volatility. The Monero hard fork is non-contentious and not backwards-compatible. Nodes either accept the change or split off into another blockchain.
Monero's largest mining pool, MINEXMR, has shut down operations over fears of decentralization and a 51% attack.
The Monero development team also made critical security patches to ensure the stability of the network.