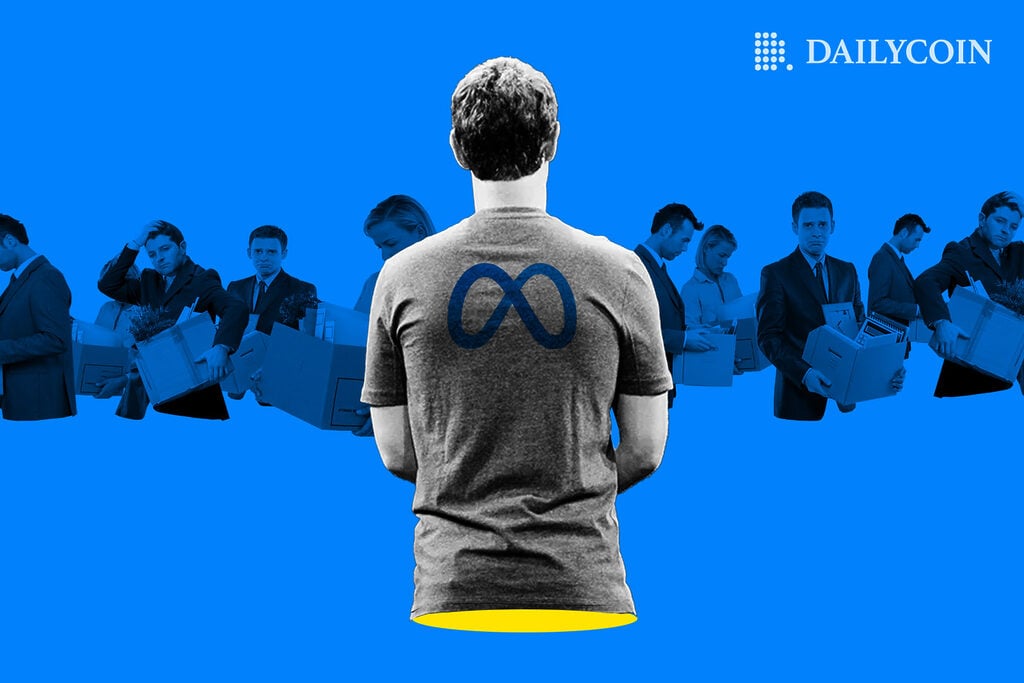 Meta, the parent company behind Facebook, is going through chaos this Wednesday afternoon. Over 11,000 employees have been fired, as CEO Mark Zuckerberg carries out his promise to cut 13% of staff due to the company's inefficiency. However, Zuckerberg gave the heads up to Meta's executives yesterday. At a Tuesday morning meeting, he called the radical move a "last resort."
blockquote.twitter-tweet{display:flex;max-width:550px;margin-top:10px;margin-bottom:10px;min-height:211px}blockquote.twitter-tweet p{font:20px -apple-system,BlinkMacSystemFont,"Segoe UI",Roboto,Helvetica,Arial,sans-serif}
Mark Zuckerberg fires 11,000 Meta employees in industry's biggest layoff

— Rishi Bagree (@rishibagree) November 9, 2022
function lazyTwitter(){var i=function(t){if(!t)return;var n=t.getBoundingClientRect();return 2500>n.top||-2500>n.top};if(!i(document.querySelector(".twitter-tweet")))return;var s=document.createElement("script");s.onload=function(){};s.src="//platform.twitter.com/widgets.js";document.head.appendChild(s);document.removeEventListener("scroll",lazyTwitter);document.removeEventListener("touchstart",lazyTwitter);console.log("load twitter widget")}document.addEventListener("scroll",lazyTwitter);document.addEventListener("touchstart",lazyTwitter);lazyTwitter()
Did Meta Blow Up Too Quickly?
Meta had been expanding for several years in a row, acquiring the popular social media platform Instagram and pairing it with Facebook. Moreover, Meta bought WhatsApp, only to become the owner of the most popular messaging app along with Messenger. Things looked promising for Meta, as the tech powerhouse was evaluated at over $1 trillion just last year.
However, the ambitious approach to the metaverse and a few rather adventurous bets have sent the company's share price to the bottom. Meta Platforms Inc. ($META) is currently priced at 96.47, which indicates a 71.23% yearly decrease. As if that wasn't enough, the plummeting shares of the tech giant are at their lowest point in the last five years.
According to a letter penned by Zuckerberg, the Meta boss takes full responsibility for the chaos that's going around:
"I want to take accountability for these decisions and for how we got here. I know this is tough for everyone, and I'm especially sorry to those impacted."
How Meta's Layoffs Could Impact The Crypto Industry
The ongoing crypto turbulence has mostly to do with the rapid downfall of FTX (FTT), the second largest crypto platform in the world. However, the recent mass layoffs on Twitter, and the rumored withdrawal suspension at KuCoin, had set off a panic alarm in the crypto world. Meta's drastic move could aggravate the situation further.
At press time, the Crypto Fear & Greed Index stands at 29, which signals 'Fear.' Even though the market sentiment is less bearish than a month ago, which mostly pointed towards 'Extreme Fear', Meta's layoffs could have a long-term impact on the development of Web 3.0 projects, as the Facebook parent company is also the leading investor in the sector.
Tech companies this month:

1. Twitter – Laying off 75% of employees

2. Apple – Hiring freeze

3. Amazon: Hiring freeze

4. Snapchat: Laying off 20% of employees

5. Meta: Laying off "thousands" this week

6. Microsoft: Layoffs have begun

7. Intel: Laying off 20% of employees

— The Kobeissi Letter (@KobeissiLetter) November 7, 2022
Twitter underwent a similar situation after Elon Musk's takeover.
In contrast to Meta, Twitter's layoffs were more spontaneous, with meme emails confirming the decision.
Because of Twitter's mass layoffs, the ambitious plans of an integrated crypto wallet had to be halted.
Zuckerberg's strategy is long-term, as he warned that the hiring freeze will remain active throughout Q1 of 2023.
The mass Big Tech layoffs amid FTX's collapse set a bearish and fearful trend for the crypto markets this week.