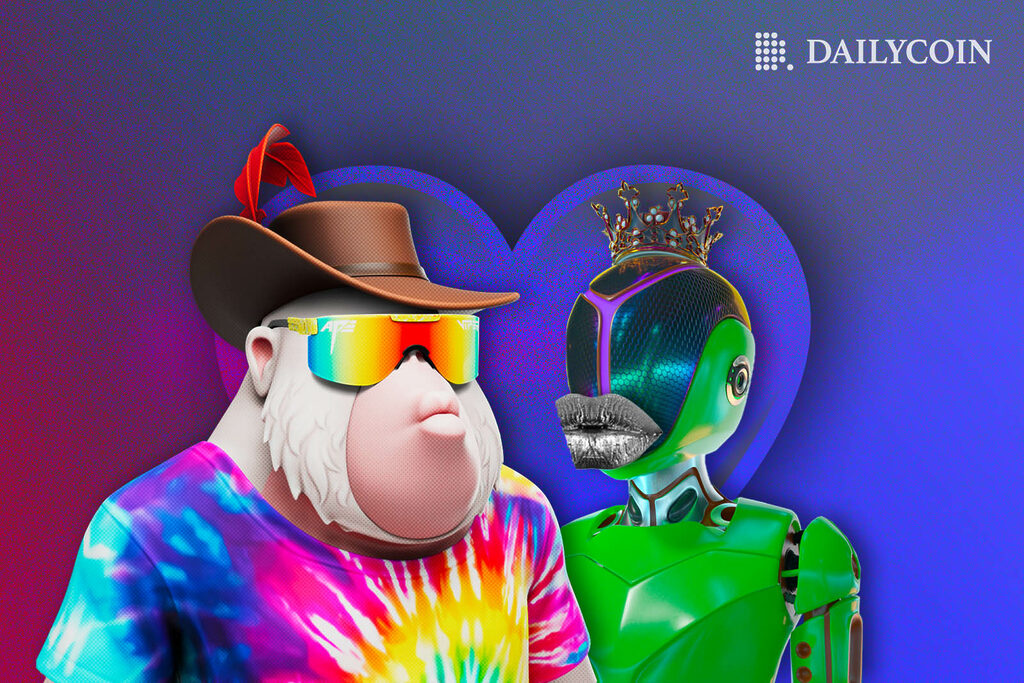 Magic Eden, the leading NFT marketplace on the Solana (SOL) network, opened its gates to a new loyalty program. Magic Eden Rewards's beta version is live, and the alpha is coming soon. According to a tweet on Magic Eden's official Twitter, creators on the NFT marketplace can "easily partner with us to provide perks, discounts, and even NFTs beyond traditional fragmented channels. "
.tweet-container,.twitter-tweet.twitter-tweet-rendered,blockquote.twitter-tweet{min-height:261px}.tweet-container{position:relative}blockquote.twitter-tweet{display:flex;max-width:550px;margin-top:10px;margin-bottom:10px}blockquote.twitter-tweet p{font:20px -apple-system,BlinkMacSystemFont,"Segoe UI",Roboto,Helvetica,Arial,sans-serif}.tweet-container div:first-child{
position:absolute!Important
}.tweet-container div:last-child{
position:relative!Important
}
6/ Magic Eden Rewards (coming soon)

We're working with ecosystem partners & creators to reward the community! Creators can easily partner with us to provide perks, discounts, & even NFTs beyond traditional fragmented channels.

Partner with us!https://t.co/x3SBZu8f9H

— Matic Eden (@MagicEden) December 14, 2022
function lazyTwitter(){var i=function(t){if(!t)return;var n=t.getBoundingClientRect();return 2500>n.top||-2500>n.top};if(!i(document.querySelector(".twitter-tweet")))return;var s=document.createElement("script");s.onload=function(){};s.src="//platform.twitter.com/widgets.js";document.head.appendChild(s);document.removeEventListener("scroll",lazyTwitter);document.removeEventListener("touchstart",lazyTwitter);console.log("load twitter widget")}document.addEventListener("scroll",lazyTwitter);document.addEventListener("touchstart",lazyTwitter);lazyTwitter()
5 Levels of NFT Magic Buddies
Since the loyalty program launched, users have been able to collect Magic Points. For instance, one SOL transferred is equivalent to five Magic Points. The benefits program will have five levels highly dependent on the monthly user transaction volume. To maximize rewards, NFT enthusiasts will also have to connect the sub-wallets after they connect the main wallet.
Further on, Magic Eden will introduce a new dynamic fee structure in early 2023. On top of that, the largest SOL NFT marketplace has plans to launch its native cryptocurrency, according to popular crypto analyst Colin Wu.
2/ Discover your level!

Sign in w/ YOUR MAIN WALLET at https://t.co/AwQ7CuU5Ss. Then connect each of your sub-wallets to discover your Magic Buddy and find what level you are in.

Any wallets linked under one username are PRIVATE. pic.twitter.com/bZuHVdI5Fx

— Matic Eden (@MagicEden) December 14, 2022
Solana (SOL) Struggles Below Key Level
SOL has been soaked in blood courtesy of the brutal crypto bears for the last two months, as the altcoin is down by 52.9% in the last 60 days. Moreover, SOL failed to restore its crucial resistance level at $15,00 since the FTX breakdown.
Hence, the quickly escalated events of the FTX fiasco led to SOL exiting the TOP 10 by global market capitalization. At press time, the 18th-ranked altcoin trades at $13.93, dropping another 5% in the last 24 hours, according to CoinGecko.
Magic Eden has stood for creator fee royalties on top NFT platforms but received immense backlash from the Twitter community.
Magic Eden is the second largest NFT marketplace in the world, behind only OpenSea.