Lavu, a global restaurant software platform headquartered in the United States, is collaborating with Verifone to bring cryptocurrency payments to 65 countries. Verifone has enabled mobile payments in more than 150 countries with over 35 million payment devices installed. The initial solution will involve Lavu's tablet based point of sale (PoS) and Verifone's e285 mobile device.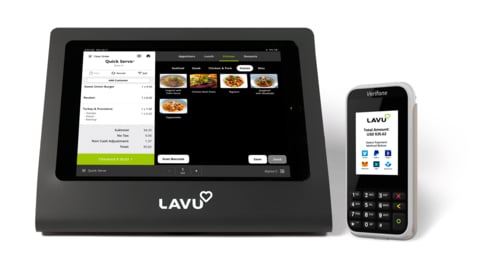 Clients of select restaurants will be able to choose from Bitcoin (BTC), Ethereum (ETH), Litecoin (LTC), Shiba Inu (SHIB), Dogecoin (DOGE) and stablecoins Tether (USDT) and USD Coin (USDC) payment options, and the companies have worked to make the payment process as simple as possible:
Firstly, choose the desired amount to pay in crypto via the terminal.

Secondly, complete the transaction on your smartphone.
Lavu and Verifone Partner to Provide Unified Payments and Point of Sale Solutions to Restaurants

Cross-Distribution Partnership Will Enable Card Present, Card Not Present, Mobile, Peer-To-Peer, and Cryptocurrency Payments at Restaurants. $SHIB
Source:https://t.co/nnrTjKqKrR pic.twitter.com/TBMUpBzbaj

— MILKSHAKE (@shibainuart) May 22, 2022
More Methods, Less Contact
The mutual point of sale (PoS) solution should bring a wider choice of modern payment options, even beyond crypto. Thanks to the collaboration, hungry people all around the world will be able to pay using PayPal, Klarna, Swish, Vipps and WeChat Pay. "Our partnership with Verifone advances our mission to help even more restaurants reach new customers and remain profitable during an increasingly challenging time", explains Saleem S. Khatri, CEO of Lavu.
Khatri also admitted there is huge demand for cardless payments. Ultimately, people have gotten used to contactless and other forms of flexible payment methods during the COVID-19 crisis, which has led to public interest in crypto and other digital payment solutions being significantly greater.