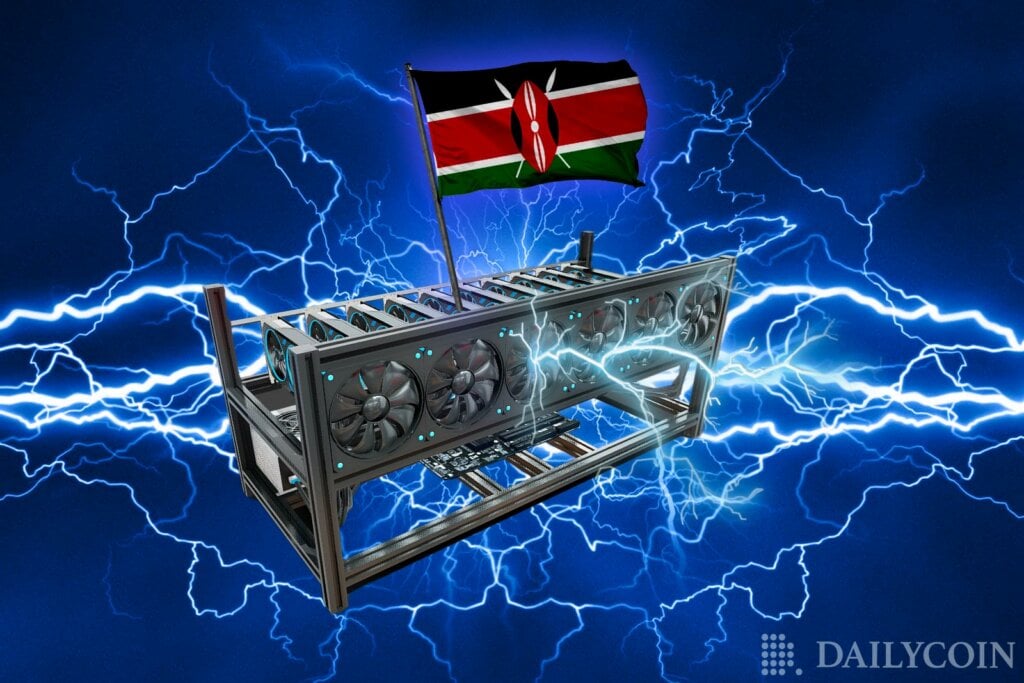 Great news has emerged for Bitcoin miners in Kenya as the largest electricity provider in the country announced they would be delivering excess power to regional crypto miners. Allegedly, close to 80% of the company's power supply is renewable.
Kenya's main electricity producer @KenGenKenya has issued a general invite for #Bitcoin miners looking to take advantage of its renewable energy facility near the capital, Nairobi.https://t.co/FNIbcrUIpf​#CryptoNews #CryptoCurrency #CryptoTrading #Altcoins #AI #Energy #BTC

— Evai.io (@evai_io) June 3, 2022
Right Time, Right Place for Bitcoin Mining
It's important to understand the magnitude of KenGen (Kenya Electricity Generating Company). The company is the largest geothermal energy producer in Africa, generating over 14,000 MW (megawatts) of energy. Additionally, there is reportedly an estimated 10,000 MW worth of energy going unused in the Rift Valley; this is where production for the forthcoming Bitcoin mining will take place.
A foreign Bitcoin mining company reached out to KenGen in order to purchase an energy allocation, for which the director of KenGen's geothermal development was very accommodating, saying: "We have the space and the power is near, which helps with stability". The initial deal will see the Bitcoin miners set up in Olkaria, Naivasha, which is 120 kilometers away from Kenya's capital of Nairobi.
Bitcoin miners have often been criticized for their excessive carbon emissions. Recent research has even shown that the second most popular cryptocurrency, Ethereum (ETH), consumes as much power as the entirety of the Netherlands. But Kenya's top electricity provider could help to solve the reccurring issue, as 80% of the energy produced by the company is reported to be renewable. Fortunately, other wheels are also in motion to improve energy efficiency, and the impending major upgrade to Ethereum's blockchain, which will see ETH operate on a Proof of Stake model, is expected to reduce consumption by as much as 99%.
Bitcoin (BTC) Holding at the $30,000 Mark
After the crypto market crash, the leading digital asset has seen a number of ups and downs, and on May 31st, Bitcoin (BTC) managed to make it back to $32,206.26. Today, BTC sits just under the support line of $30,000, and is trading at $29,931.39 as of this writing, according to CoinGecko. That still represents a deficit of 20.7% compared to last month, but Bitcoin (BTC) is slowly regaining its position, seeing a price rise of 2.1% in the last week. In conclusion, it would be fair to say that Bitcoin (BTC) has suffered less than Altcoins, and the stability shown it has displayed amidst times of crypto turmoil may well help the dominant crypto to reach a stronger position past the $30,000 support line.