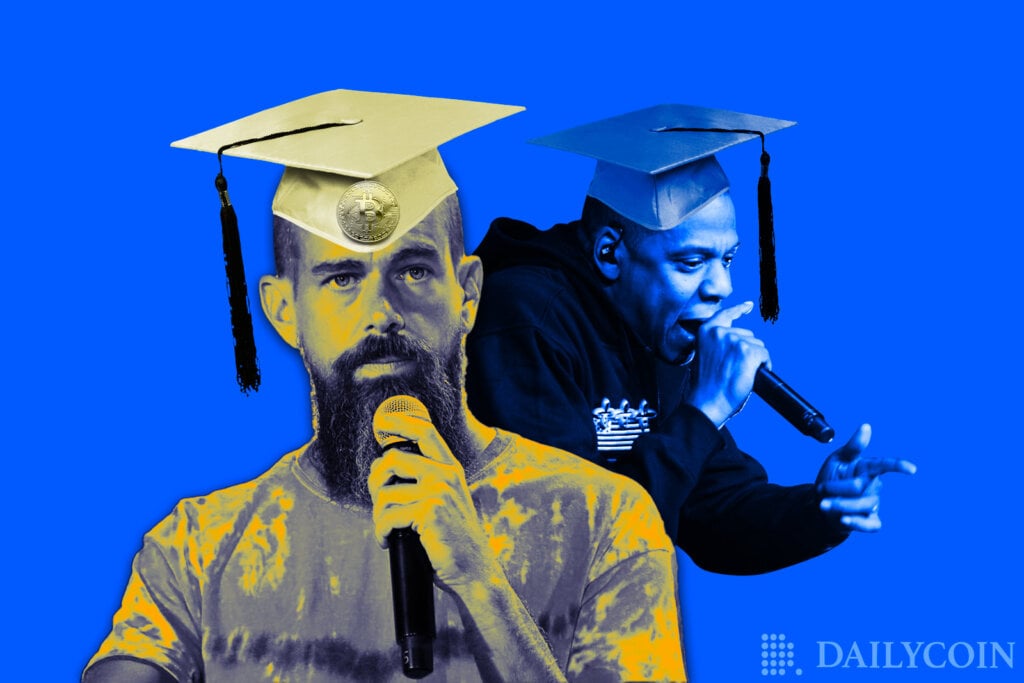 Jack Dorsey, the co-founder of Twitter and CEO of Block, is teaming up with the popular rapper Jay-Z (Shawn Carter) to launch The Bitcoin Academy to offer free crypto education for residents of the Marcy Houses in Brooklyn New York.
Jack Dorsey and Jay-Z Launch Bitcoin Academy
On Thursday, June 9, Jack Dorsey and Jay-Z announced the launch of The Bitcoin Academy. The institute will be located at the Marcy Houses, a public housing complex in Brooklyn.
Jay-Z wrote on Twitter, "Bitcoin Academy, starting in Marcy, a place that taught me so much, is hopefully the first of many."
The goal of The Bitcoin Academy is to "provide education, empower the community with knowledge" about managing their finances with a focus on Bitcoin.
The Bitcoin Academy is funded by Jay-Z, Dorsey, the Shawn Carter Foundation, and Block.
Attending the Bitcoin Academy
The Bitcoin Academy describes Bitcoin as the "future of money"  and will provide free financial education to recipients. Residents who want to attend the program can sign up through the Bitcoin Academy's website. 
Successful applicants will get access to in-person and virtual classes from June 22-September 7. There will also be a two Saturdays Crypto Kids Camp for kids and teens aged 5-17.
The classes will be taught by Lamar Wilson, founder of Black Bitcoin Billionaire, and Najah J. Roberts, founder of Crypto Blockchain Plug in Inglewood, California.
Jack Dorsey, who twice served as Twitter CEO, has announced his departure from Twitter's board of directors. 
The Bitcoin Academy mirrors the belief of many investors that crypto is the money of the future.