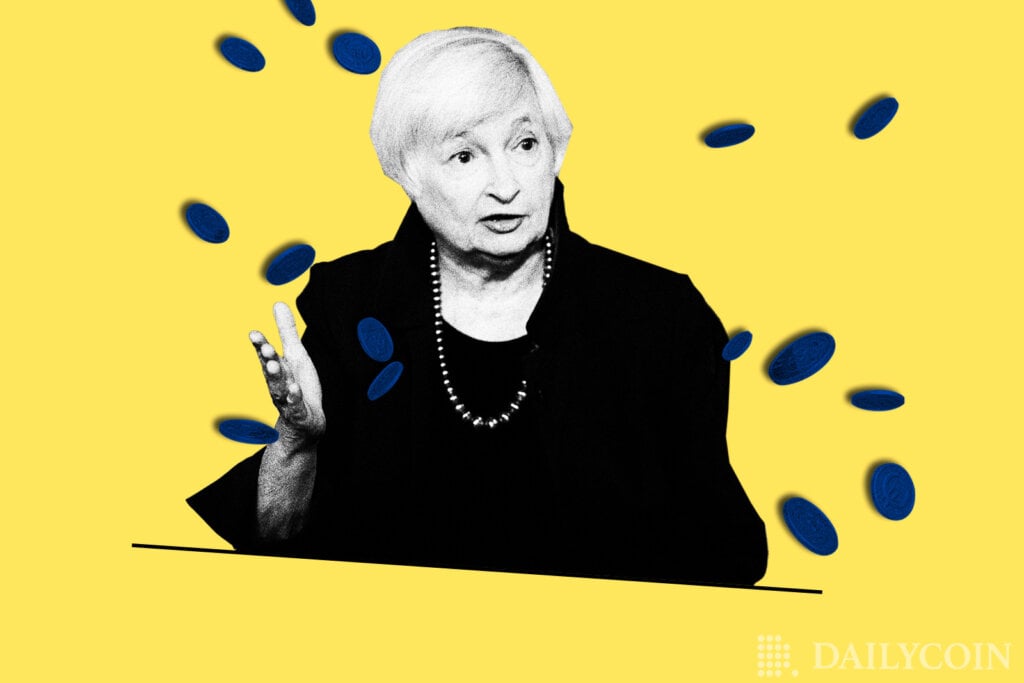 U.S. Treasury Secretary Janet Yellen has called on Congress to stop crypto from being included in retirement accounts, including 401(k) plans, due to their nature as "very risky" options for regular savers.
Yellen Pushes Back Against Retirement Crypto Plans 
In April, Fidelity Investments, a leading financial service provider, announced that it would provide companies with the ability to offer employees the option to invest up to 20 percent of their 401(k)s in bitcoin. 
Although Fidelity Investments claims that retirement plan sponsors have shown growing interest in the inclusion of crypto, Janet Yellen, the U.S. Treasury Secretary, expressed some resistance to the notion. 
In a Thursday event, organized by the New York Times, Yellen highlighted that the inclusion of crypto in retirement plans is not something she would recommend.
According to Yellen, crypto is too risky to be included in the retirement plans of most savers. She went on to add that Congress could look to regulate which assets can be included in retirement plans like 401(k).
The Treasurer shares the same stance as the U.S. Department of Labor, which has also warned against using cryptocurrency for people's 401(k) accounts, signaling its opposition.
Senator Cynthia Lummis shares a different view from the Treasury and Labor Department. 
Senator Lummis believes that crypto can be used to diversify retirement asset allocation, and serve as a store of value.
The inclusion of Bitcoin into retirement plans has been met with intense criticism, with many analysts pointing to the volatility that markedly sets crypto apart from traditional investment vehicles like stocks and bonds.