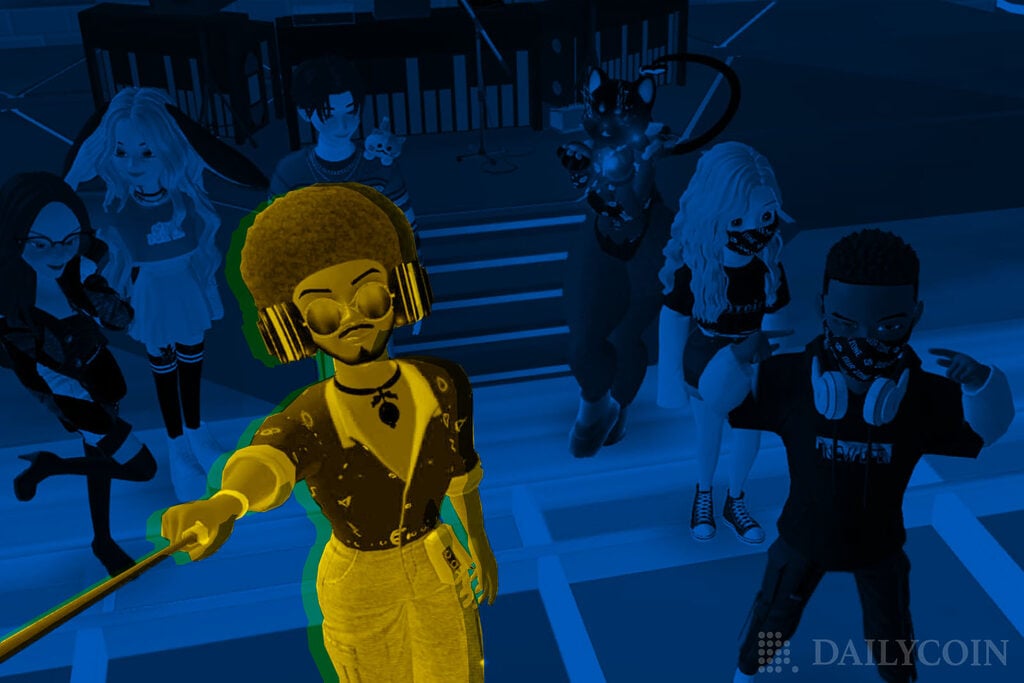 Between the second and third quarters, the trading volume of the top 10 metaverse projects fell by 80%. However, DappRadar, a data analytics company, suggests that interest in metaverse and Web 3.0 projects remains high.
There has been a significant level of bad press about the metaverse industry of late, especially in terms of reports about the allegedly low user activity across certain platforms. Despite attempts to debunk the reports, Decentraland and Horizon Worlds, two of the largest platforms in the metaverse, have been particularly heavy targets of recent negative press.
Bear Market Behind Low Trading Volumes
On October 20th, DappRadar published a report on the state of the industry which suggested that, despite the declining trade volumes, interest in and demand for the metaverse remained high. Following the initial flurry of activity surrounding the launch of Otherside in May, the virtual world community has had a comparatively quiet third quarter. The mint of fresh 'Otherdeed' NFTs drove metaverse trading volumes to over $700 million in that one month, and DappRadar suggests that falling asset prices, rather than a general lack of interest, could be to blame for the diminished trading volumes.
DappRadar reported a 91.6% decrease in trade volume from the $893 million generated in the previous quarter, due in part to the lack of anticipated project rollouts in the third quarter. In addition, virtual land transactions dropped 37.5% from the previous quarter, suggesting that, although interest in projects is still high, they may soon enter a consolidation phase.
Have you seen our latest Metaverse Report #2?

@TheSandboxGame Alpha Season 3 hosted over 90 experiences, with 4 million people registering with a wallet, and over 200K MAUs. This helped increase sales by 190% from the previous quarter.

https://t.co/SKjNbyz6rK

— DappRadar (@DappRadar) October 20, 2022
Non-fungible token (NFTs) sales for eight of the top 10 metaverse projects, including Yuga Labs' Otherside, declined by more than 70% in Q3.
The report highlights that The Sandbox and Decentraland have been the most active metaverse platforms in terms of user data and the number of unique wallet addresses interacting with a dApp's smart contracts (UAWs) over the past year. The Sandbox has recorded nearly 750 daily wallet interactions on its gaming platform since May, as its NFT market exploded over the last five months to witness a 348% uptick in UAWs. Decentraland exhibited a similar trend, registering an average of 800 UAWs over the same period.
The European Commission is concerned that big tech companies, such as Facebook parent company Meta, will become excessively influential in the metaverse to the detriment of users.
Many of the top metaverse projects, such as Otherside, Decentraland, The Sandbox, and Axie Infinity, have seen precipitous downturns in their token prices over the past few months.
In 2021, the global metaverse market was valued at an approximate $210 billion. This figure is expected to grow to around $730.5 billion by 2028, at a CAGR of approximately 23.2% between 2022 and 2028, as reported by Facts and Factors.