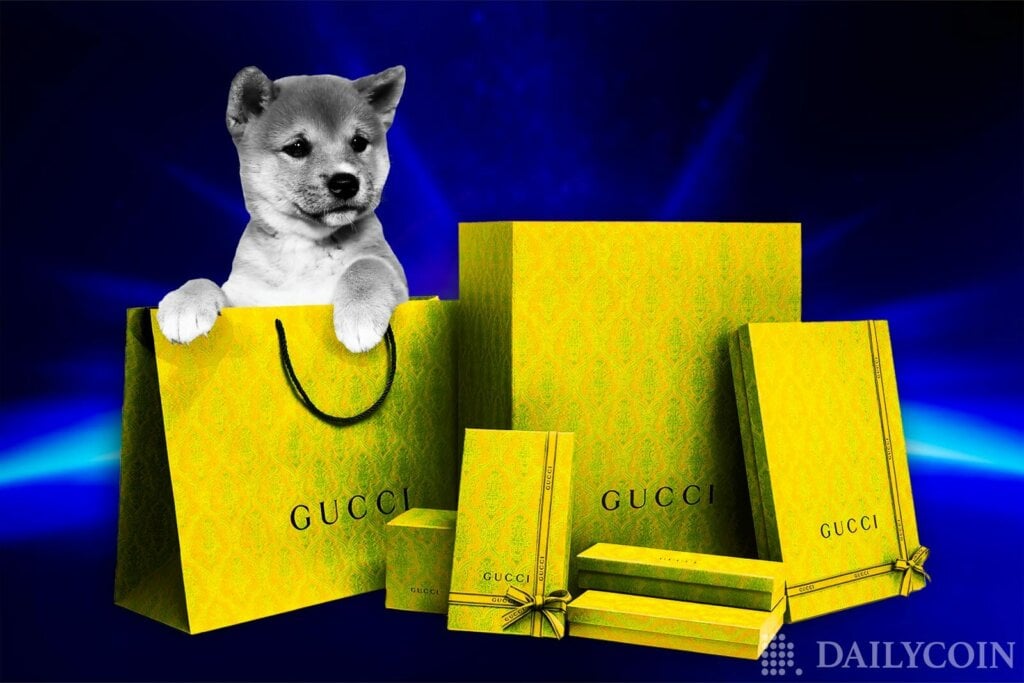 Gucci Launches Crypto Acceptance
Gucci, which has been on a Web3 adoption spree since 2022, launching two NFT collections, has announced that it will begin accepting cryptocurrencies before the end of May.
The crypto acceptance pilot program will open in five of its United States stores. However, the luxury brand intends to extend the service to all of its 111 stores in North America.
The pilot location includes New York, Los Angeles, Miami, Atlanta, and Las Vegas. In preparation for the launch, employees have started to undertake training and education on crypto, non-fungible tokens (NFTs), and Web3.
Gucci to Begin Accepting Shiba Inu (SHIB) and Dogecoin (DOGE)
According to the announcement, Gucci will accept Dogecoin (DOGE) and Shiba Inu (SHIB) along with 10 other cryptocurrencies, including Bitcoin (BTC), Bitcoin Cash (BCH), Ethereum (ETH), Wrapped Bitcoin (WBTC), Litecoin (LTC), and five U.S. dollar-pegged stablecoins.
Customers paying with DOGE and SHIB in-store at the pilot locations will be sent an email with a QR code to pay via their digital asset wallet.
The acceptance of cryptocurrency is a significant step toward Gucci blending its Web3 and physical communities.