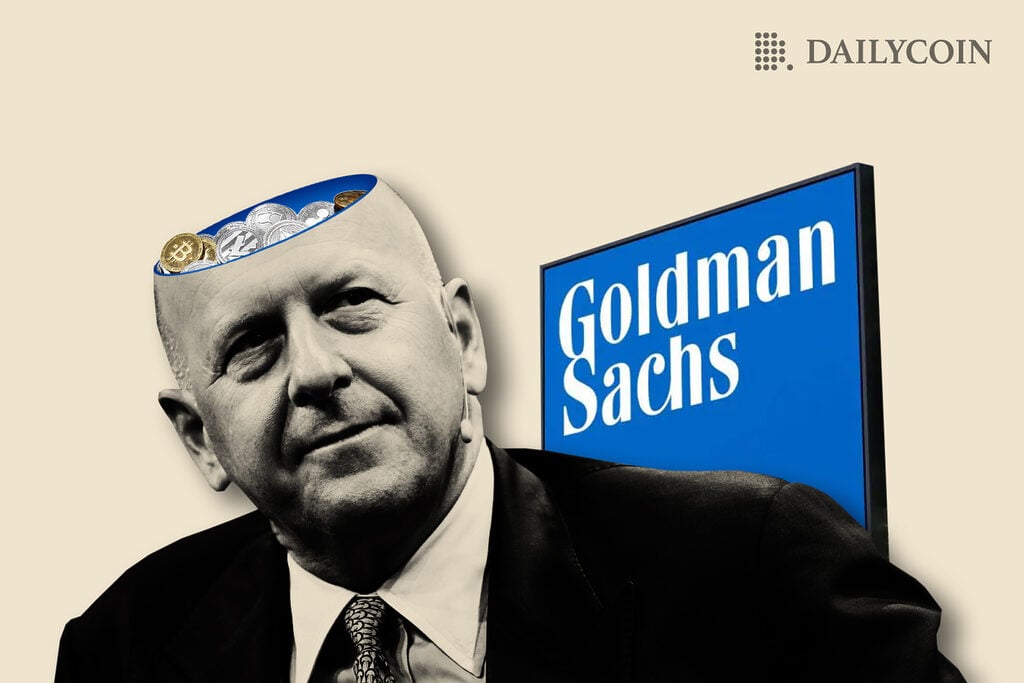 Goldman Sachs seeks to invest millions of dollars in firms affected by the FTX crisis. 
Mathew McDermott revealed that Goldman Sachs is gathering information about numerous firms. 
Although the crisis continues, the executive admitted that the underlying technology continues to hold up.
Goldman Sachs has seen a drastic increase in trading volumes after the FTX fallout. 
Until now, the investment bank has invested in eleven virtual asset companies.
Popular investment bank Goldman Sachs is seeking to invest tens of millions of dollars in firms affected by the FTX crisis. According to a Tuesday report by Reuters, the Head of Digital assets of the investment bank, Mathew McDermott, believes that the crisis is an opportunity for big banks to pick up businesses. 
Further, McDermott revealed that Goldman Sachs is gathering information on how to invest in numerous firms in the industry. However, he refused to mention the names of the firms under view. 
Additionally, McDermott discusses how FTX's crisis will negatively affect the industry. The executive believes the cryptocurrency exchange's prominence will drag the market back due to the situation. However, McDermott admitted that despite the crisis, "the underlying technology continues to perform."
The willingness of Goldman Sachs to invest in affected firms also overlapped with hiring staff that lost their jobs as firms in the crypto sphere reduce their workforce. Despite this, McDermott said the bank is contented with the size of its team.
How Goldman Sachs Benefited From the FTX Crisis
Recall that FTX filed for Chapter 11 bankruptcy protection in the United States early last month following its collapse. Since then, investors have been skeptical about using centralized exchanges, prompting them to seek safer alternatives.
Due to that, they've ventured into using hardware wallets, decentralized exchanges, and regulated platforms. As a result, the trading volumes on Goldman Sachs have improved drastically. 
Illuminating on the increment, McDermott said, "Investors sought to trade with regulated and well-capitalized counterparties." The head of digital assets added that he sensed that more financial institutions are willing to trade with Goldman Sachs following the collapse of FTX.
Goldman Sachs' Previous Investment in the Industry
The willingness of the investment bank to venture into the sector represents a positive posture. This readiness shows that Goldman Sachs sees many industry opportunities worth investing in. 
Before now, the investment bank has pumped funds into eleven virtual asset firms. These firms offer products such as regulation compliance, cryptocurrency data, and blockchain management. 
Further, in collaboration with notable firms like MSCI and Coin Metrics, the bank has initiated data service datonomy. The innovation will help users list virtual assets due to their usage. More so, McDermott revealed how Goldman Sachs is working on its private distributed ledger technology.
Despite Goldman Sachs' desire to invest in crypto, its rivals hold little hope. James Gorman, CEO of Morgan Stanley, said on Dec. 1 at the Reuters NEXT conference: "I don't think it's a fad or going away, but I can't put an intrinsic value on it."
Additionally, HSBC chief executive Noel Quinn said he doesn't plan to expand into retail crypto trading or investing.
Although Goldman's potential investment is not large, given that it earned $21.6 billion last year, its commitment to keep investing amid a turbulent market indicates a long-term opportunity, which is undoubtedly good news for the crypto space at the moment.