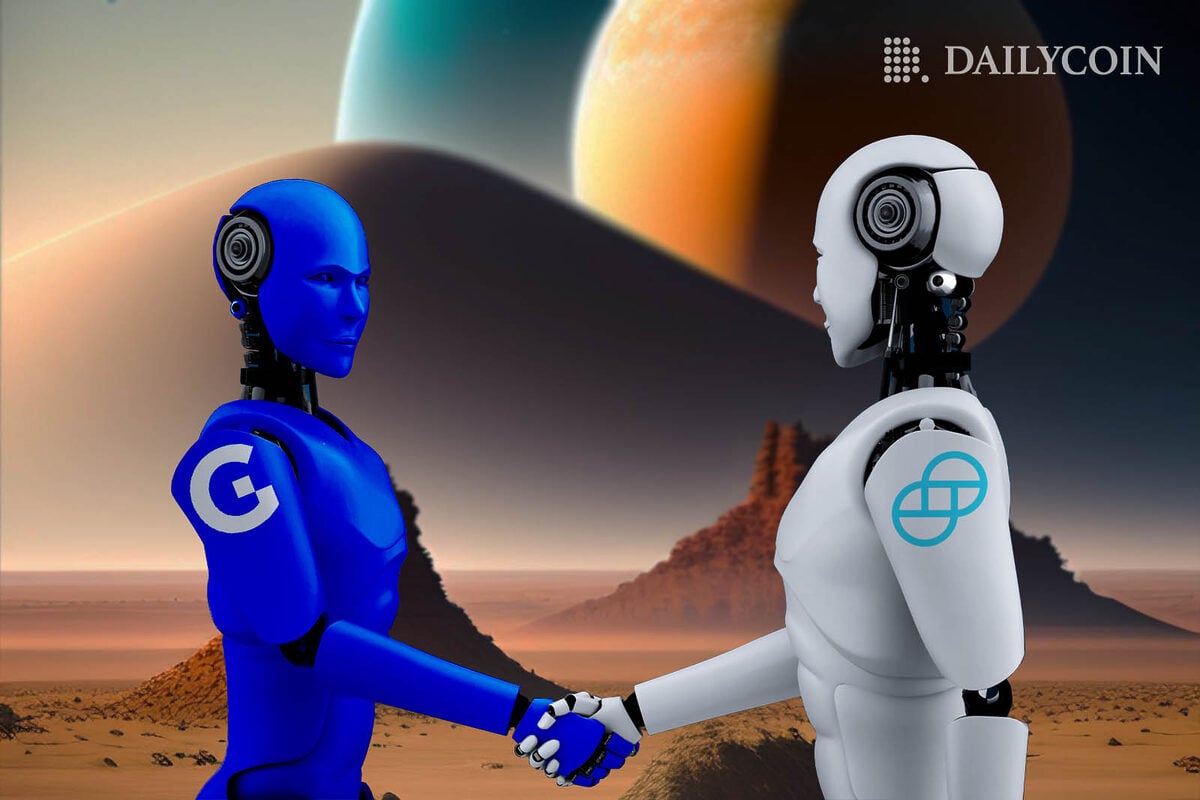 DCG is scrambling to sell its assets to bail out its crypto lender Genesis
Genesis agreed with Gemini to cover $900 million in losses by Gemini Earn users. 
SEC charged Genesis and Gemini for unregistered securities offering for the Earn product.
Digital Currency Group (DCG), a crypto venture capital firm, is selling off its holdings at a heavy discount. The beleaguered Softbank-backed giant is looking for buyers and offloading shares in its numerous ventures as its bankrupt crypto lender Genesis reached an agreement with Gemini exchange. 
These include Grayscale, which operates the Grayscale Bitcoin Trust and CoinDesk. The venture firm is also offloading shares in its crypto funds. 
For instance, DCG has sold a quarter of the stock in its Ethereum trust, raising $22 million since January 24. The Financial Times reported that the venture firm is selling its shares at $8, despite each share being worth $16 in Ether. DCG also sold smaller amounts in its Litecoin, Bitcoin Cash, and Ethereum Classic trusts.
The move comes after DCG and its subsidiary, Genesis, reached a tentative agreement with the Gemini exchange to reimburse its users. Gemini Earn users loaned more than $900 million to Genesis before the crypto lender went bankrupt. Now, Genesis is on the hook for the entirety of that sum. 
"Today, Gemini agreed in principle with Genesis Global Capital, LLC (Genesis), DCGco, and other creditors on a plan that provides a path for Earn users to recover their assets," said Cameron Winklevoss, one of the owners of Gemini. 
To finance the agreement, DCG would swap its $1.1 billion note due in 2032 for convertible preferred stock. DCG would also refinance its existing loans due in 2023 for new loans of an aggregate value of $500 million. 
Gemini would step in if these funds were insufficient to cover the losses of Gemini Earn creditors. The company has pledged to contribute up to $100 million more to help cover Earn users. 
SEC Charges Gemini and Genesis for Unregistered Offering
The agreement signals a potential end to the public spat between Gemini, owned by Cameron and Tyler Winklevoss, and DCG-owned Genesis. The conflict started over the Genesis Earn product, which promoted up to 8% returns on customer deposits.
Gemini loaned deposits from Gemini Earn users to Genesis, which invested the funds in crypto markets. When the crypto markets crashed, so did Genesis investments. Genesis also held some $175 million in the now-bankrupt crypto exchange FTX. This resulted in Genesis suspending withdrawals in Nov. 2022.
In Jan. 2023, the US Securities and Exchange Commission (SEC) sued both Genesis and Gemini for the unregistered offering. The US financial regulator alleged that the Gemini Earn product constituted a securities offering. As such, Gemini and Genesis were responsible for reporting it to the SEC. 
The agreement between Gemini and Genesis is still not final. This means that either firm could decide to change the terms or withdraw. 
The Gemini-Genesis agreement could be a step in the right direction toward users getting their money back.