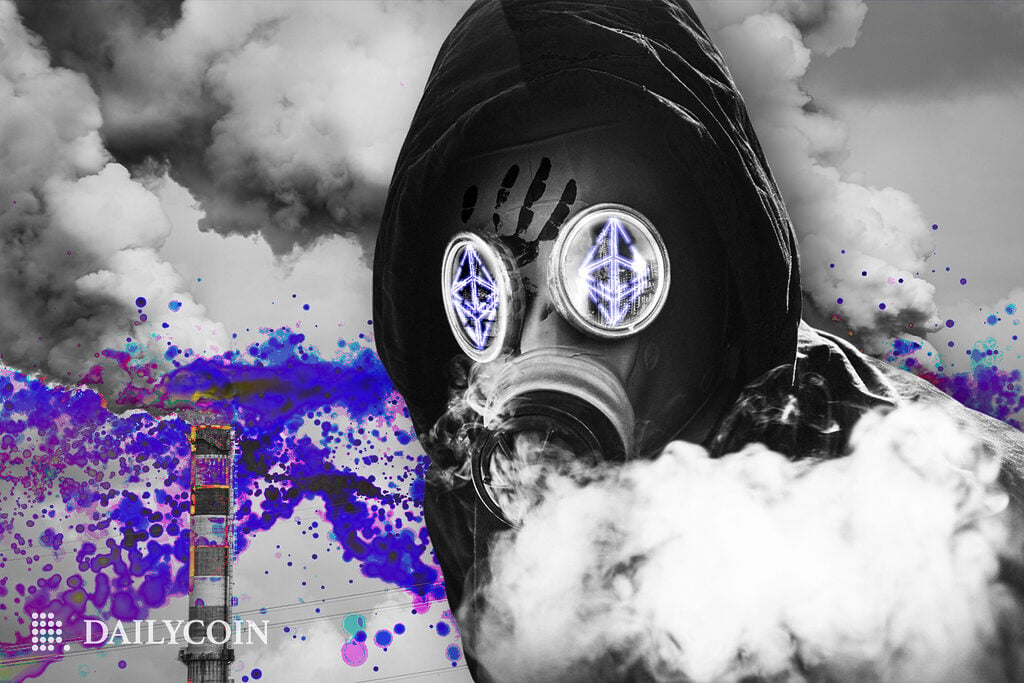 Defying the crisis in the crypto market, the Ethereum Layer-2 ecosystem is experiencing a surge in network activity driving the monthly Gas spent on L2 transactions to a new all-time high.
Gas Usage Surges by 200% to New All-Time High
Layer-2 protocols (scaling solutions built on Ethereum) have been experiencing a huge surge in activity since the mainnet merge. The surge is highlighted by the amount of gas spent.
According to Dune Analytics, in November, over 103 billion in gas was spent on L2 transactions, more than 200% of the 33.2 billion spent at the start of the year. In the whole of October, 76.6B was spent on transactions.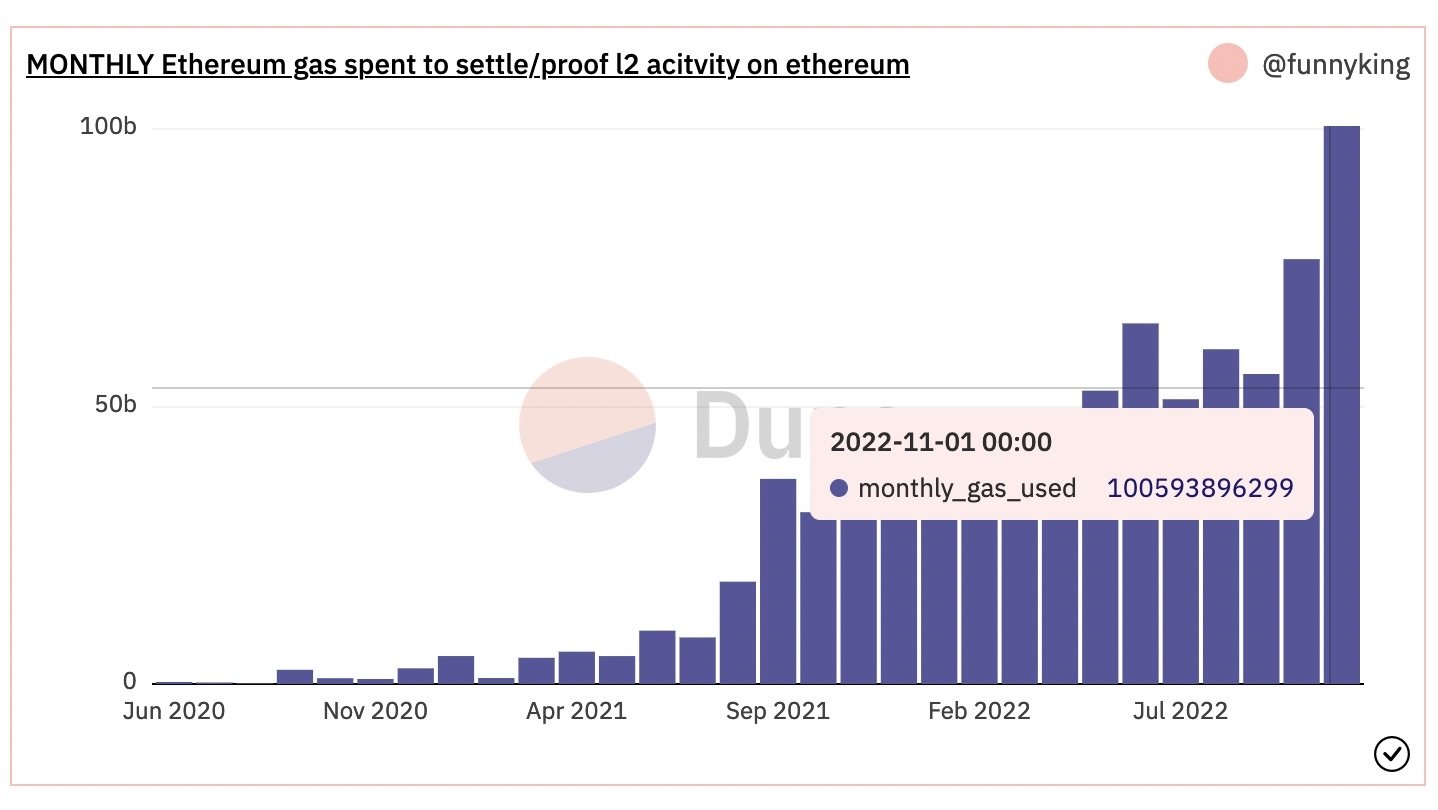 Paolo Rebuffo reported that it is the first time more than 100 billion gas was spent in a single month. Arbitrum leads the Ethereum L2 sector after its Nitro upgrade and integration of the OpenSea marketplace.
Optimism and Arbitrum Lead the Way
The spike in gas spent correlates with an increase in activity on Optimism and Arbitrum. Over the last month, the number of daily transactions on Optimism has grown by more than 50% to peak at 366,000 daily transactions.
On the other hand, between mid-October and November, Arbitrum experienced a 134% increase in fees, totaling about $1 million. Arbitrum now averages 61,000 daily active users, a 56.6% increase over the last 30 days.
Although Layer2 protocols on the Ethereum network performed well, stakers on the network were unable to generate any revenue, as it fell by 25% over the last month.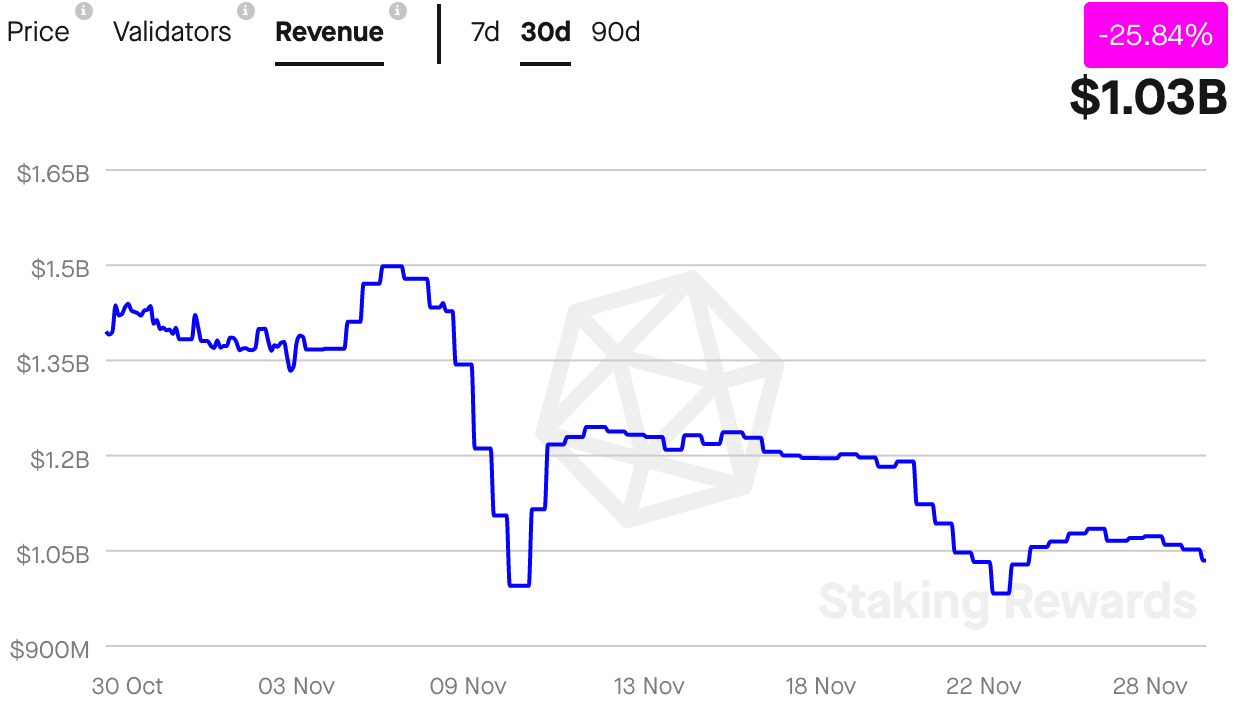 The surge in the amount spent on Layer-2 gas transactions highlights the increasing adoption of Ethereum Layer-2 protocols.