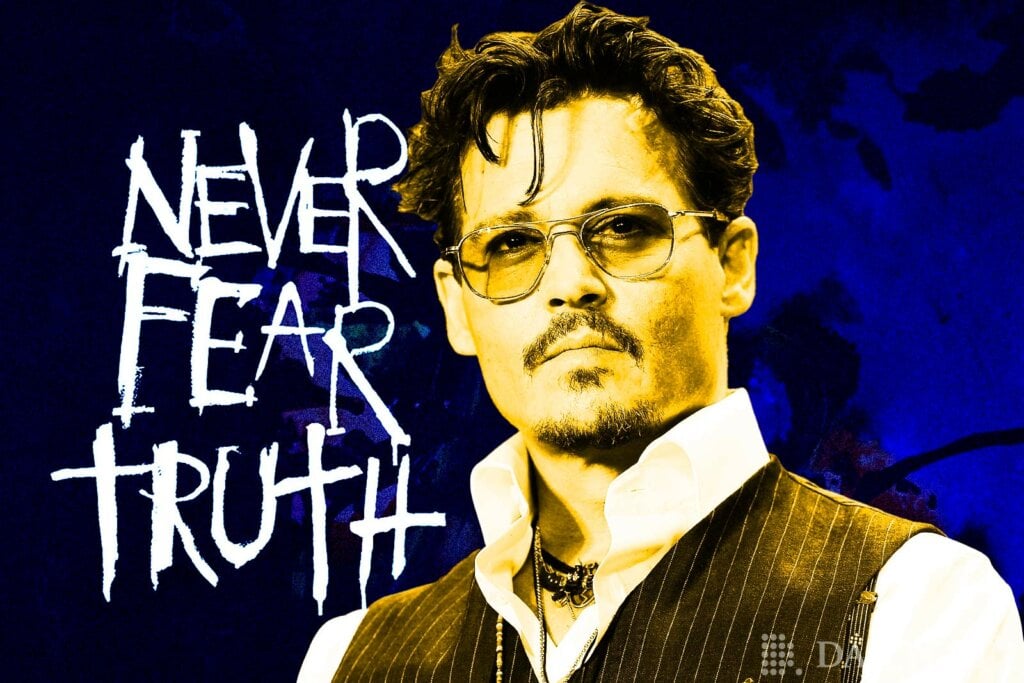 On June 1st, Johnny Depp was announced the winner of the highly publicized defamation suit against his ex-wife, Amber Heard. As the jury's verdict ruled in favor of Depp, the price of an NFT collection featuring the popular actor soared to new highs. 
NFT collection 'Never Fear Truth', which features the art of Pirates of the Caribbean star, Johnny Depp, saw its price improve after the actor won his defamation suit against ex-wife Amber Heard on June 1st.
Depp's NFT collection was launched in January, but, failed to gain much traction. However, with Depp being judged  the winner of the defamation suit, the collection's price sprung into an uptrend. 
The collection launched with a starting price of 0.70 ETH, with peak sales being logged on March 11th at 1.64 ETH. However, by the following week, the price had fallen to as low as 0.55 ETH. 
The 3,850 'Never Fear Truth' NFTs had held a floor price of 0.446 ETH (around $820). On June 2nd, one day after the jury announced the verdict of the case, the collection saw its floor price ascend to as high as $900. 
The 'Never Fear Truth' NFT Collection
The 'Never Fear Truth' collection of generative art on OpenSea was minted on Ethereum, and consists of 3,850 NFTs created by Johnny Depp. 
The collection features images of "friends and heroes" from Depp's past, including Heath Ledger, Tim Burton, River Phoenix, Elizabeth Taylor, Al Pacino, and Hunter S. Thompson.
Depp is become one of many celebrities to have entered the NFT marketplace, as NFTs continue their push to go mainstream and revolutionize digital art.