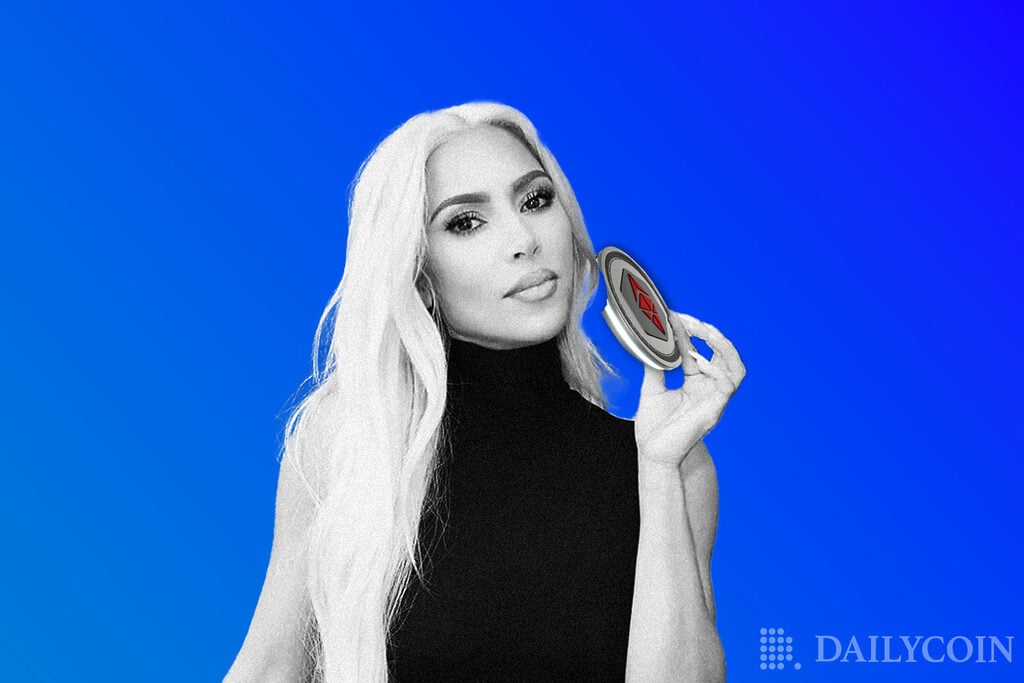 The news of Kim Kardashian's $1.26 million settlement with the Securities and Exchange Commission (SEC) for illegally touting EthereumMax (EMAX) has had a positive effect on the token itself.
The value of EMAX started to rise a few hours after the SEC press release came out, with the token reaching a high of $0.000000009618, marking an increase of 128%, according to data from CoinMarketCap. At one point, the daily trading volume of EMAX reached a height of around $400,000.
The token has since dropped in value by almost 50%, currently trading at around $0.000000005571 at the time of writing. Even so, the controversial asset remains at a higher price point than before the settlement news broke on Monday, October 3rd.
In June 2021, Kim Kardashian shared an Instagram story in which she promoted EthereumMax, a project of no relation to Ethereum. The promotion included a link to the EthereumMax website, where potential investors could purchase EMAX tokens. 
Just one week after Kardashian posted the video to her followers, the project gained 116,000% in value, after which a rug-pull occurred almost immediately, leaving thousands of investors dumbfounded, and out of pocket. 
This week, reality star Kardashian was charged by the SEC for the unlawful advertisement of an unregulated crypto asset, without disclosing the payment of $250,000 made to her for the sponsored promotion. The model agreed to pay $1.26 million in fines, and has pledged to not promote any crypto-related projects for three years.
EMAX is still down more than 99% from its 2021 highs.
The Co-Founders of EthereumMax, Steve Gentile and Giovanni Perone, along with others involved in the project itself, have yet to be charged for the incident.
The EMAX token has virtually zero chance of staging a comeback. Investors should always be wary of short-lived rallies for practically dead tokens, and perform thorough research before investing in any project.