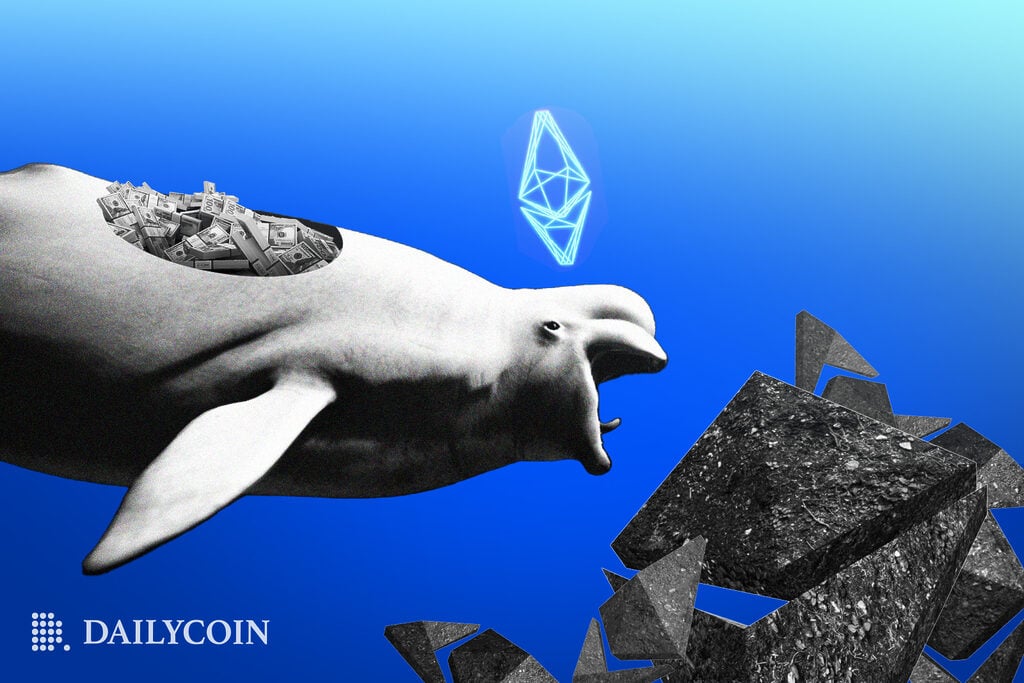 Ethereum (ETH) whales have shown their resolve to the asset. They have accumulated as much as $1.03 billion worth of ETH as the crypto market crisis drives its price to a two-year low of $1,050.
Ethereum whale accumulation spike
As the impact of the FTX collapse continues to be unraveled, cryptos and companies in the industries suffer the brunt. ETH whales continue to show their resolve, increasing their accumulation.
According to the on-chain data tracker, Santiment, on November 20th, Ethereum whales holding between $10.9 million and $1.09 billion worth of ETH have added 947,940 more ETH, worth an additional $1.03 billion.
Data from Santiment shows that the latest accumulation spree is the fifth largest single-day acquisition by ETH whales over the last year. The accumulation spree was fueled by hopes of a possible ETH rally.
Ethereum (ETH) plunges to $1,000
Unlike the other four instances of large ETH whale accumulation, the price of Ethereum has failed to react positively. Over the last 24 hours, its price is down by 4.5%, dropping as low as $1,050.
The 24-hour price chart for Ethereum (ETH). Source: CoinMarketCap
The decline in the price of Ethereum comes as the hacker who stole $477 million worth of crypto from the bankrupt converts the funds to ETH. In the last 24 hours, the account labeled "FTX Accounts Drainer" split $199.3 million worth of ETH into 12 accounts.
In the week ending November 18th, Coinshares reported that short-ETH investment products received $14 million, "the largest weekly inflow on record."
The accumulation shows the belief of whales in Ethereum. This is despite the whales threatening to bring ETH's price below the current support level.