Optimism's governance token OP has reached a new all-time high of $3.20. It's up about 230% in the last month.
Other Layer-2 tokens like Loopring (LRC), ImmutableX (IMX), and Polygon (MATIC) are also pumping.
The reason for the massive Layer-2 token run might be that a new narrative is forming around the Layer-2 ecosystem and its promising future.
Ethereum Layer-2 tokens seem to be enjoying an incredible rally despite the still bearish environment in the financial markets.
Layer-2 refers to various scaling solutions on a separate blockchain that extends the Ethereum network. In particular, Layer-2 projects take multiple transactions off-chain, bundle them into one, and send them for verification to the Ethereum mainnet, thus reducing gas costs.
One such Layer-2 is an optimistic rollup Optimism (OP). The project's native token, OP, has been one of the best-performing tokens in the crypto markets since the start of the year. 
The token is up around 230% in the last month and just reached its all-time high of $3.20, according to data from CoinGecko.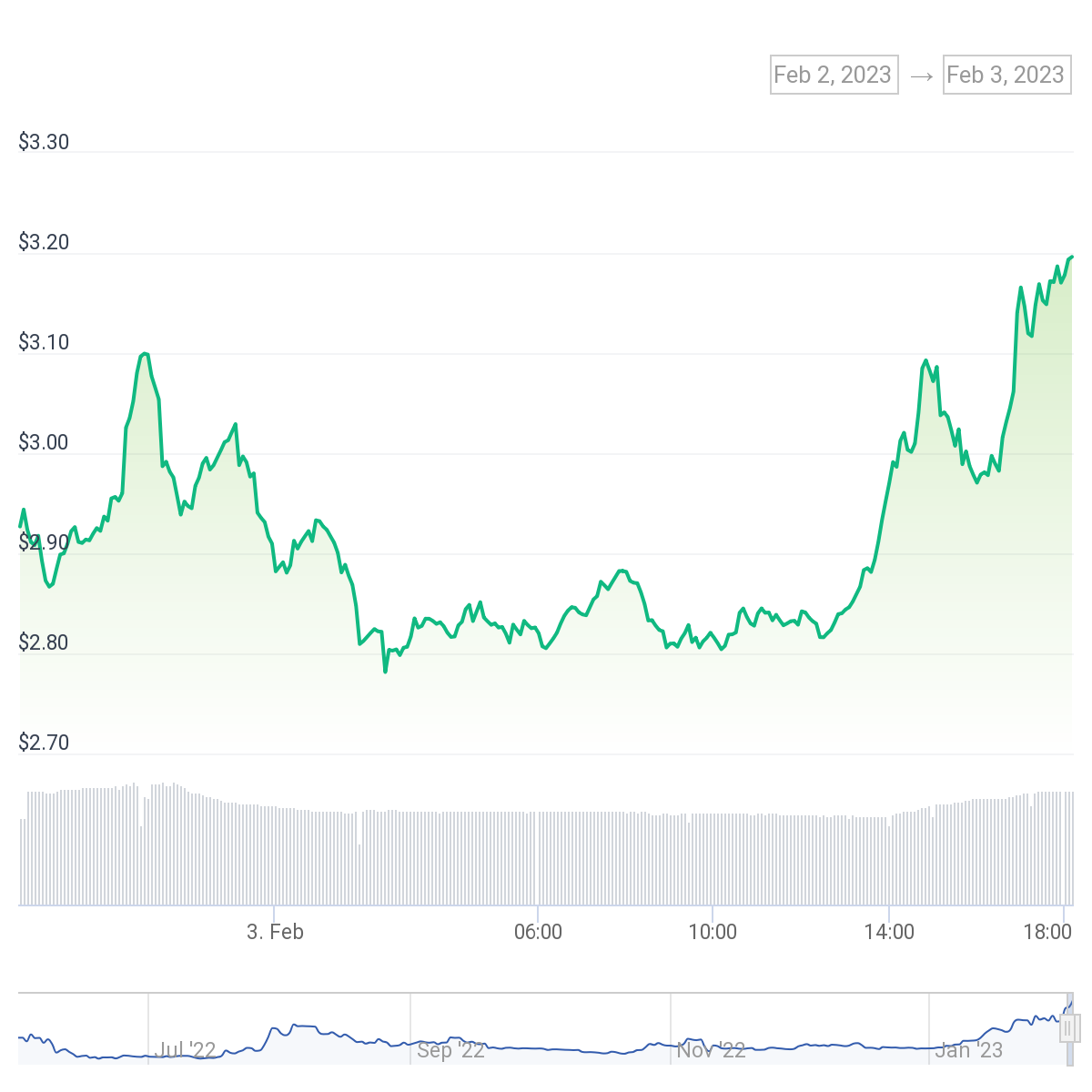 Other Layer-2 tokens are also pumping. For example, a zero-knowledge rollup Loopring (LRC) is up 57.5% in the last two weeks after the project announced its partnership with Protocol: Gemini to bring Web3 games to Layer-2.
ImmutableX (IMX), a blockchain for gaming built on Layer-2, has been up 150% in the last month. And Polygon (MATIC), which says it's about to release its zero-knowledge Ethereum Virtual Machine (zkEVM) scaling solution, is up 57.8% in the last month.
Why Are Layer-2 Tokens Pumping?
While it's challenging to determine exactly what sparked the run in Ethereum Layer-2 tokens, there might be a few plausible reasons.
First, the pump coincides with the rally in the equity market. On top of that, multiple other crypto tokens are also up huge since the start of the year. However, it seems that Layer-2 tokens are getting special attention from investors.
This might point to a new narrative forming in the markets. While last year was supposed to be the year of Layer-2s (hence L222), the multiple bankruptcies and controversies in the industry might have prevented a true bull rally – both in terms of adoption and token price – for Layer-2s to happen.
This year, Ethereum Layer-2s are gaining momentum right from the start of the year. Some observers have said that it's time to retire the term "Layer-1 wars" and give more attention to the competition in the Ethereum Layer-2 markets.
Some Layer-2 tokens, like Optimism's OP, are pure governance tokens. On top of that, OP has an intensive year ahead regarding token unlocks.
Some are arguing that the majority of Layer-2s don't even need to have their own tokens to exist and operate.
Ethereum Layer-2 scaling solutions are one of the most exciting projects in the crypto industry. It's no wonder that investors are seeking exposure to layer 2s. However, investors should always do their research before deciding where to invest their money.