Elon Musk Sued for Dogecoin Support 
On Thursday, June 16th, Keith Johnson filed a $258 billion lawsuit against Elon Musk for his promotion of a "Dogecoin crypto pyramid scheme."
Johnson estimates that investors have lost around $86 billion from investing into the Musk-endorsed meme coin, and is seeking appropriate reimbursement, along with an additional $172 billion in damages. 
Musk Reaffirms His Support for Dogecoin 
Despite the lawsuit and bearish trend, which has wiped out more than 60% of the global crypto market cap to date, Musk has confirmed that he will continue to both buy and support the meme cryptocurrency. 
On Sunday 19th, the self-prolaimed Dogefather tweeted that he would keep supporting DOGE in a response to Altcoin Gordon. In the exchange, Musk tweeted:
Prior to this, the centibillionaire had hinted that Dogecoin, which can be used to pay for Tesla and SpaceX merchandise, could see more use cases in his companies.
Since Musk's tweet, Dogecoin (DOGE) has rallied more than 12% to trade as high as $0.06247, before consolidating at the $0.06 level.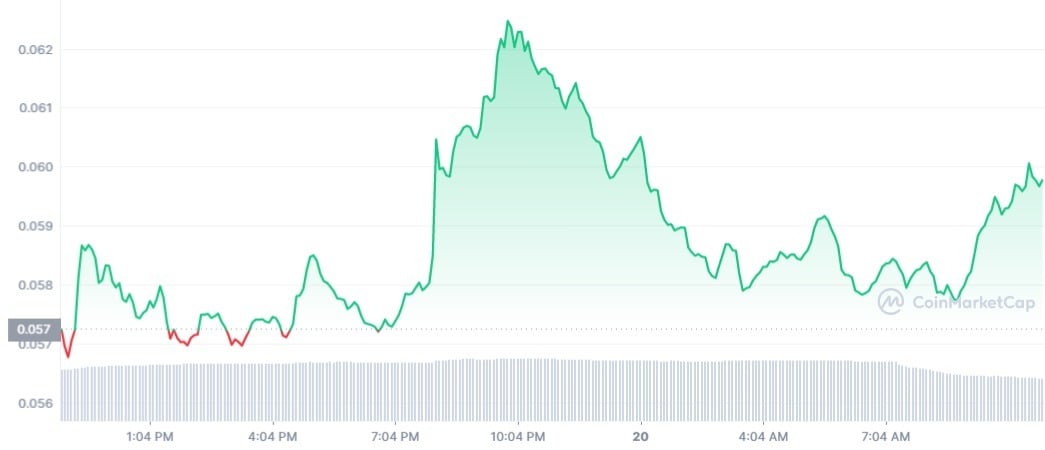 The 24 hour price chart for Dogecoin (DOGE). Source: CoinMarketCap
Elon Musk's unwavering support for Dogecoin stems from his belief that the meme coin is better than Bitcoin due to its faster processing times and lower transaction costs.