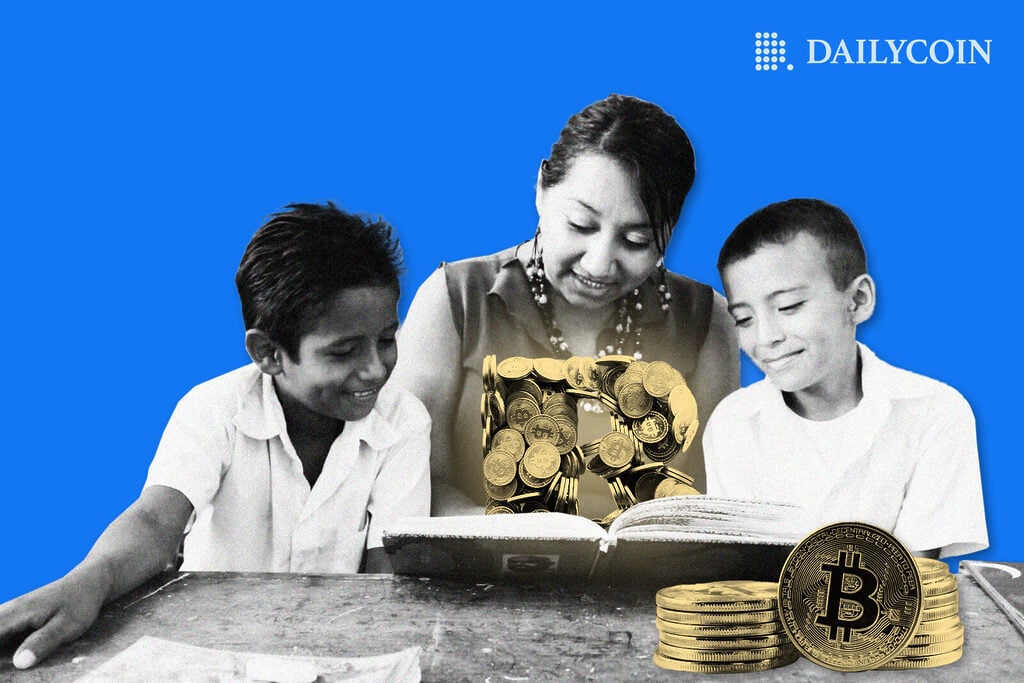 El Salvador, the first country in the world to introduce Bitcoin (BTC) as legal tender, is pushing to accelerate its adoption and use by educating 10,000 schoolchildren about the asset and how it functions.
El Salvador Educates School Children About Bitcoin
In 2022, El Salvador launched the My First Bitcoin initiative, which taught 10,000 schoolchildren about Bitcoin over the course of ten weeks. In a viral video, pupils were given a hands-on demonstration of receiving Bitcoin via the Lightning network.
According to an El Salvadorian educator, the idea is to have schools from around the globe replicate the course. In addition, the pupils were also taught about double-spending, nodes, and Bitcoin halvings.
El Salvador looks to expand the initiative by 25 times in 2023 and teach 250,000 schoolchildren about Bitcoin. Like the My First Bitcoin initiative, students will be educated in class about the asset.
El Salvador Paves the Way for Wider Adoption of Bitcoin
Since adopting Bitcoin as a legal tender in 2021, El Salvador has been at the forefront of driving mass adoption for BTC. In November, El Salvadorian President Nayib Bukele established a unique Bitcoin Office to oversee all cryptocurrency-related programs.
The office will arrange meetings between investors and the president for the introduction of Bitcoin and blockchain technology. The country also holds BTC bonds as it moves to build an entire "Bitcoin city." This future city aims to be a tax-free haven for cryptocurrency and blockchain. 
The year-long crypto winter has negatively impacted El Salvador's portfolio of over 2,458 Bitcoins.
Teaching young children about Bitcoin could be one of the fastest ways to drive the mass adoption and use cases of crypto, as they would grow up knowing what these assets are.