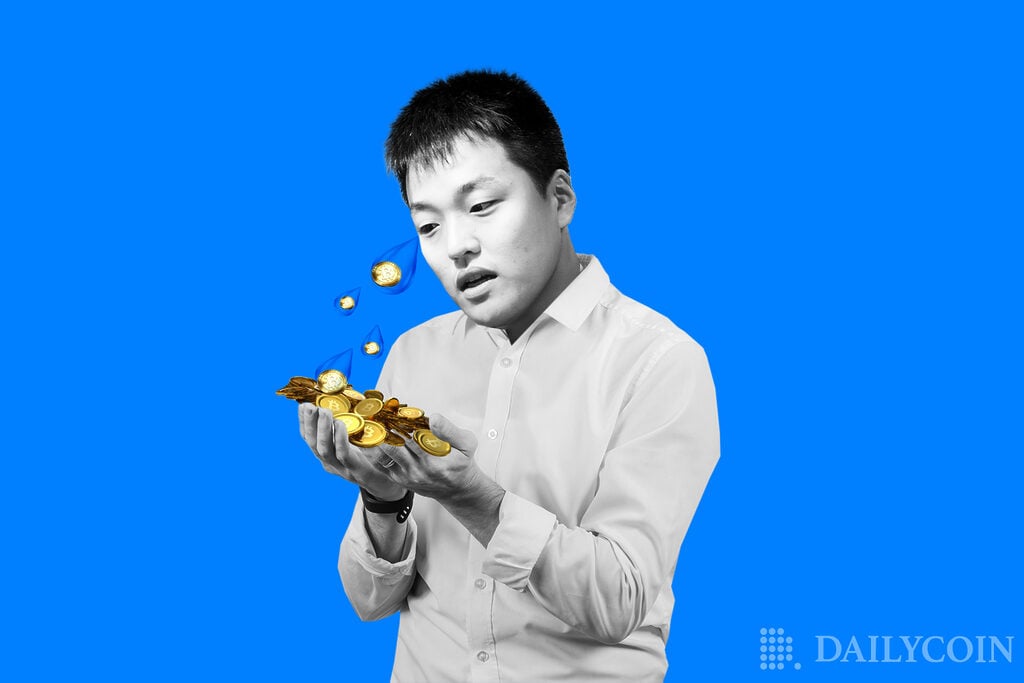 The global manhunt for TerraForms Lab CEO Do Kwon continues, but there's a twist in the plot. Previously, South Korean authorities requested well-known crypto exchanges KuCoin & OKX to freeze 3,313 Bitcoins (BTC) that are tied to Do Kwon or TerraForm Labs.
Right after the news surfaced on numerous media outlets, Do Kwon voiced his take on the situation on Twitter. The CEO of the collapsed Terra (LUNA) was quick to deny the allegations of a cash-out attempt. According to Kwon, the accounts at OKX & KuCoin haven't been touched for at least a year.
What has been probably the most surprising in all this is the amount of misinformation that gets spread.

There is no "cashout" as alleged, i havent used kucoin or okex in at least the last year, and no funds of tfl, lfg or any other entities have been frozen. https://t.co/E1cbKgoqQz

— Do Kwon (@stablekwon) September 28, 2022
Luna Foundation Guard (LFG) Denies Allegations Too
Moreover, the Singaporean organization that's responsible for Terra (LUNA) Ecosystem stepped in to deny allegations as well. Even though the South Korean authorities didn't disclose any proof of the 3,313 Bitcoin (BTC) withdrawal, crypto analytics company CryptoQuant has actually found proof that the Luna Foundation Guard (LFG) made multiple transactions on September 15th, 2022. Coincidence or not, that's a day after South Korean authorities issued the arrest order for Do Kwon.
Indeed, Luna Foundation Guard (LFG) tweeted their public Bitcoin (BTC) address in response to the allegations. Nonetheless, that literally proves nothing, as CryptoQuant called out the LFG organization for only sharing the public address, implying that there's at least one private Bitcoin (BTC) address operated by the organization. However, CryptoQuant didn't reveal the private address.
TerraForm Labs Thinks Do Kwon Is Being Treated Unfairly
As if that wasn't enough, a spokesperson for TerraForm Labs took the time to explain to the Wall Street Journal that Do Kwon's location cannot be revealed because of "physical security risks." Moreover, the Terra (LUNA) fiasco case was labeled as "highly politicized." The representative of TerraForm Labs indicated that Terra (LUNA) was never a security, implying some of the charges against Do Kwon are not precise. Indeed, crypto regulations are still vague enough when it comes to defining securities.
Ultimately, the $60 billion Terra (LUNA) infused crypto massacre has swallowed up big names in the crypto world like Three Arrows Capital (3AC), Voyager Digital, Celsius, and others. The global chase for Do Kwon started this week, and the police have already confirmed Do Kwon is not in Singapore. Despite not being easy to track down, Do Kwon himself claims he's shopping at the mall and going for walks. The ultimate question is – where is crypto Waldo?
Terraform, the digital-asset firm of hunted entrepreneur Do Kwon, rejected South Korean charges over a $60 billion cryptocurrency collapse and said the case against him had become "highly politicized" https://t.co/j5KgOQhlx8

— Bloomberg (@business) September 29, 2022
The fiasco of Terra (LUNA) is linked to about $2 trillion in collateral damage for a wide range of crypto hedge funds and exchanges.