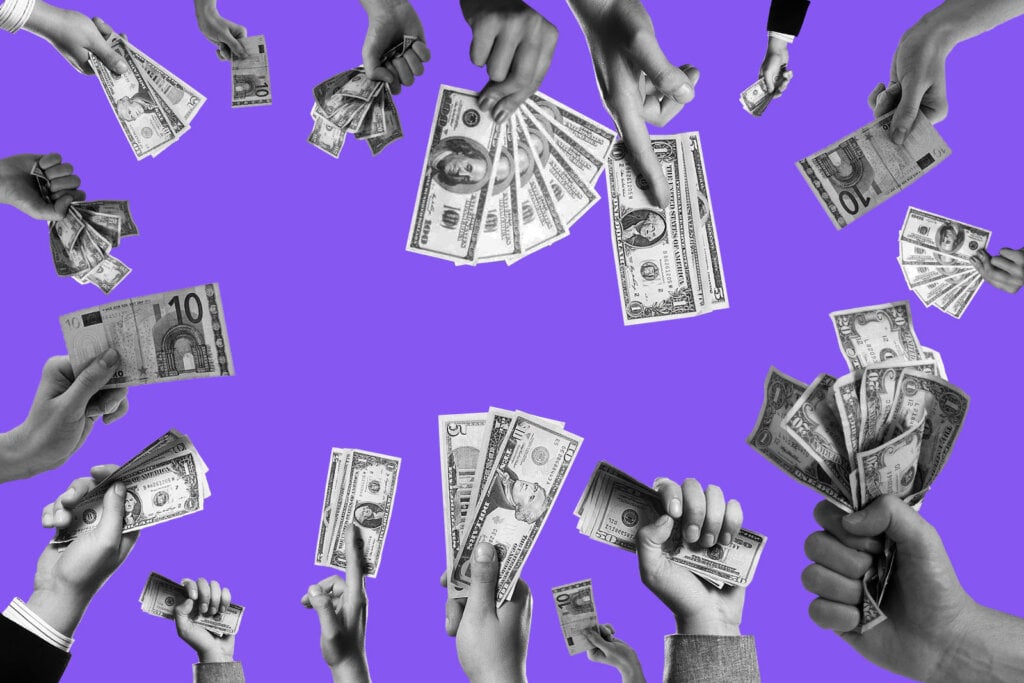 Emergents TCG moves to Public Beta.
The game aims to revolutionize the trading card game space for comic, gaming and NFT fans alike. 
The move to Public Beta was celebrated by introducing an exclusive "Super Booster" trading cards flash sale. 
Digital trading card game, Emergents TCG, built on the Tezos blockchain, announced its move to Public Beta last week to finally give the public a chance to collect rare NFT cards and build their customized deck of cards to their liking. Published by InterPop, the Web 3 digital entertainment company, the Emergents TCG game Public Beta celebrates the first year of the explosively growing Emergents gaming universe. 
InterPop, the publisher of Emergents TCG, will also release the exclusive "Super Booster" card packs in a flash sale, giving players a chance to collect rare cards from the Emergents platform. The 'Super Boosters' will include Super Booster exclusive cards, player avatars, ultra-rare NFT cards, and NFT Comic Books, and will launch the sale for its whitelist on August 18. The 'Super Booster' card packs will be available for purchase to the public on August 19.  Fans can join this list by either purchasing any comic NFT from interpopcomics.com or purchasing any promo card from the upcoming trading card game. 
Exclusive TCG is a digital trading card game built on Tezos' proof-of-stake blockchain. The digital trading card game allows users to build decks that express their approach to the game, similar to Pokemon and Magic: The Gathering, in order to fine-tune their deck of cards. 
The only difference with traditional trading games is that Emergents TCG leverages the blockchain, meaning its cards are digital, which are ecologically friendly cards. Notwithstanding, the game completely revolutionizes the trading card game scene by giving players total control and ownership over their cards, cosmetics, and other assets in the game. 
"Our goal has never been to "build the best blockchain game", Brian David-Marshall, CEO of InterPop said. "It has always been to build a better game than what was out there – be it so-called free-to-play or the complicated DeFi mechanics of blockchain games – that could go toe-to-toe with the best in class trading card games and recapture some of the excitement that came from buying, selling, and trading Magic or Pokemon cards in the real world." 
Currently, InterPop boasts of its own digital comic universe, with five ongoing titles that enrich the Emergents TCG universe with brand new stories written and drawn by some of the brightest talents in the superhero game including  Amanda Conner, Colleen Doran, Juan Doe, Steve Ellis, Adrián Gutiérrez, Bill Sienkiewicz, Yuko Shimizu, and many more. 
Owning an InterPop comic means that the reader can vote on events and editorial decisions from one comic to the next. They can help determine which cover is going to be used, what character designs will look like, and even which heroes will live or die.
"Super Booster" Card Packs Launch on Emergents TCG
Following a successful year of gaming at InterPop, the game publisher decided on launching an exclusive 'Super Booster' card pack flash sale for its community. These card packs will have three tiers of rarity, with two – 'Super Booster' and 'Rare Super Booster' – available for purchase for 50 tez and 175 tez or via a credit card. The 'Epic Super Booster' will include some of the rarest items in the Emergents' universe, and each of these card packs will be sold at an auction, with 8 editions available. 
As the image above shows, each of the 'Super Booster' card packs will offer its own items and collections in levels of rarity. 
Notwithstanding, in each of the Super Booster card packs there is a possibility of having the "1st Minted NFTs",  an ultra-rare, 1-of-1 edition, of every promo card in the Super Booster. The Epic Super Booster card pack, as the highest of the three Super Booster packs, will have a guaranteed 1st Minted NFT card. Super Boosters also include digital comics, player avatars, several of which will not be available anywhere else, and a chance at one of 28 pages of physical, original comic book art, a one-of-one collectible that is the Holy Grail for collectors.
Lastly, the highest rarity of Emergents Universe NFT Comics found in Super Booster packs is the Original Comic Art NFTs. Each of these NFTs represents a specific, physical piece of art by Scott Kolins, a renowned comic artist, and published on InterPop Comics. Original Comic Art NFTs may be redeemed for the actual IRL art, which will be then shipped to the user who redeemed the NFT.