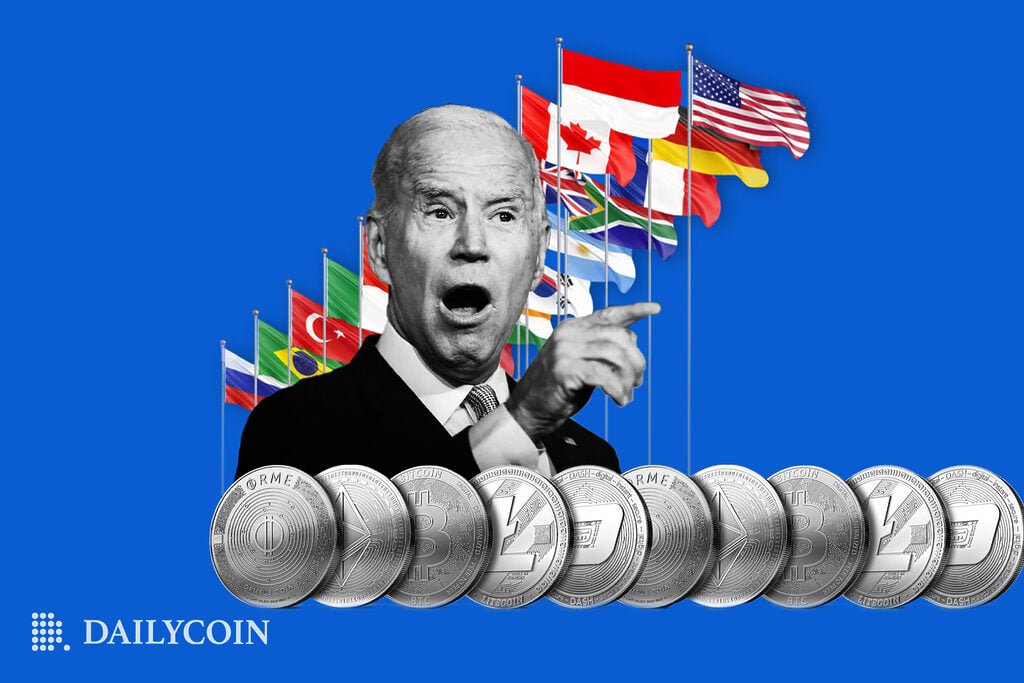 Indonesia is currently presiding over the G20 summit being held in Bali.
Increasing crypto crime and market crises could make cryptocurrencies a priority.
There are mixed views on cryptocurrencies' global legitimacy as payment instruments between developed and developing countries.
The next G20 meeting scheduled for December could see India leading the charge for strict regulations.
UK lawmakers look to expand crypto regulation after the FTX crisis.
Cryptocurrencies could become one of the priorities of November's G20 summit amid rising crypto crimes and market crises. 
The last G20 summit under the Indonesia presidency starts today, with India taking up the mantle from Dec 2022. However, as reported, talks regarding crypto regulation could commence with the first summit under the Indian presidency.
Ahead of the summit, a critical assessment of the situation shows that developed and many developing countries share mixed views on the global legitimacy of cryptocurrencies as payment instruments. 
For some developing countries, cryptocurrency is gaining popularity. Meanwhile, other countries believe that cryptocurrencies promote dollars, thereby decimating their national currencies.
India's Position Ahead of G20 Meet
While many of these countries support technology or the embracement of a digital payment system, they are against replacing their sovereign currencies with cryptocurrencies. This is also because of rising criminal activity related to digital assets. 
For instance, according to the Indian home minister, Amit Shah, crypto is responsible for the spike in drug smuggling in India. The country has, over time, maintained huge strictness on the sphere, initiating scores of policies that reduced the rate of crypto trading.
Meanwhile, India's Finance Minister, Nirmala Sitharaman, said India is willing to cooperate with other countries to initiate a joint regulatory framework for cryptocurrencies.
According to Sitharaman, no single country has the ultimate capacity to regulate the crypto sector, emphasizing the importance of a call for a collective effort to monitor the industry effectively in the December G20 summit.
In addition, Amanjot Malhotra, country head of Bitay's India division, said, "a lot of regulation" is expected for cryptocurrencies, especially after the collapse of FTX.
"Cryptocurrencies are looked upon differently by different countries. Developed countries like the US are trying to regulate it as an asset class as much as possible, which is great for both retail and institutional investors," Malhotra said. "But, on the other hand, we have...developing nations with weaker currencies trying to use them as a mode of transfer of value."
UK Lawmakers Looking to Broaden Crypto Regulations After FTX Saga
It is notable that the devastating condition of the sphere, worsened by the FTX saga, also triggered desperation for tighter regulation. 
Recently, the UK parliament treasury interrogated executives of Binance, Ripple, and many more over the crisis that has crippled the ecosystem.
Moreover, under PM Rishi Sunak, the UK parliament is now looking to initiate broader regulatory standards like MiCA to safeguard investors and their investments. Also, the UK aims to become a hub for cryptocurrencies and plans to work with regulators to ensure their aims do not undermine stability. 
On the other hand, amidst the market turmoil in the US, authorities are busy investigating the fallen crypto exchange FTX.
Many cryptocurrency enthusiasts are looking forward to what comes out of the G20 summit, which will include major economies such as the USA, China, India, Japan, Germany, the UK, and so on. There is a likelihood that strict crypto regulations will be implemented around the world, with India hosting the next summit.
Even though some nations are skeptical of digital assets, major institutions are embracing crypto, but they want it to be more secure.