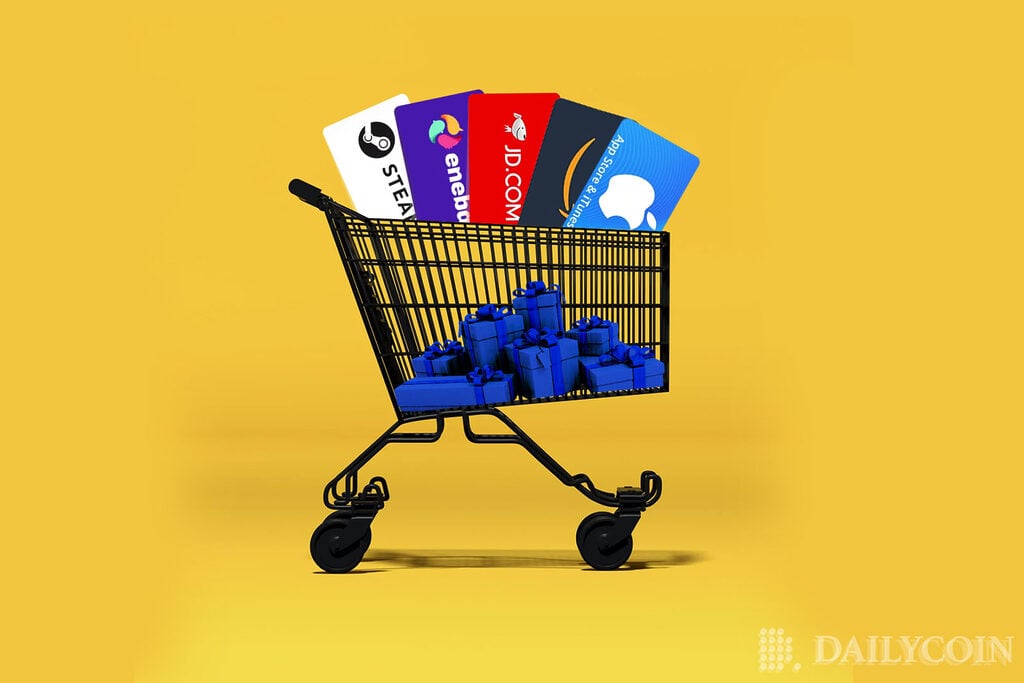 As the adoption of crypto advances, businesses have increasingly opted to make crypto available as a payment method for their clients—either by accepting crypto payments directly, or by integrating third-party payment processors.
In 2019, AT&T became the first mobile operator to accept cryptocurrency payments, and ever since, big names in the business world have been following suit one after another, with PayPal, Starbucks, United Airlines, Amazon-owned retail chain Whole Foods, and America's largest hardware chain Home Depot among them. Furthermore, Spanish air carrier ​​Vueling will reportedly begin accepting crypto as a payment method in 2023.
Although businesses are increasingly testing the viability of cryptocurrencies as a potential payment method, many remain reluctant to fully embrace crypto adoption. In an interview with CNBC, Amazon CEO ​​Andy Jassy remarked that the e-commerce giant has no plans to make a cryptocurrency payment option for its retail business.
Earlier this year, MetaMask announced its integration with the Apple Pay wallet. Although the deal enables Apple users to buy crypto directly from their Apple Pay wallets, crypto payment options remain conspicuously absent for the tech giant's products, services and app stores. Nevertheless some have reported signs that the company is moving towards further crypto adoption.
Since 2020, the crypto market has witnessed an increase in transaction volume. According to Chainalysis, the number of crypto transactions performed increased 567% from 2020 to record a volume of $15.8 trillion in 2021. Indeed, the spiking numbers indicate that crypto users are starting to bet on the use of cryptocurrencies in day-to-day life.
With demand for crypto payment options on the rise, the crypto industry is also searching for workarounds that would enable users to make those payments. One of the most straightforward workarounds available to facilitate crypto payments, is gift cards.
The gift cards workaround operates in the same way as the regular digital gift cards that many are already familiar with—the only difference is that cryptocurrencies are used to purchase them. In recent years, platforms like Coinsbee and Coingate have worked to develop systems that facilitate the purchase of gift cards using Ethereum and Bitcoin, as well as other cryptocurrencies.
In order to pay using cryptocurrencies where such options are still not provided, users can simply pick the product or service through the gift card platform. Once the transaction using the e-wallet and cryptocurrency of choice has been completed, the user receives a service voucher that can be instantly redeemed.
These gift card providers offer compatability with a long list of well-known brands that currently do not accept crypto directly. Enthusiasts can currently utilize crypto gift cards to pay for products on Amazon, Google Play, Walmart, Netflix, eBay, iTunes, Kroger, Burger King, Spotify, Nike, Uber, Decathlon, World of Warcraft, League Of Legends, and PUBG.
The rise in the popularity of these gift cards has also attracted the attention of scammers. As a result, there has been an increased frequency of cases in which scammers force victims to purchase iTunes or Google Play gift cards in order to be granted access to the voucher code.
Crypto gift cards are on the rise, with extensive development being applied to e-commerce platforms, providing customers with added value. The gift card workaround grants cryptocurrency holders the ability to use cryptocurrencies to pay for a wider range of products and services, even if those businesses have not yet adopted the asset class as a payment method.