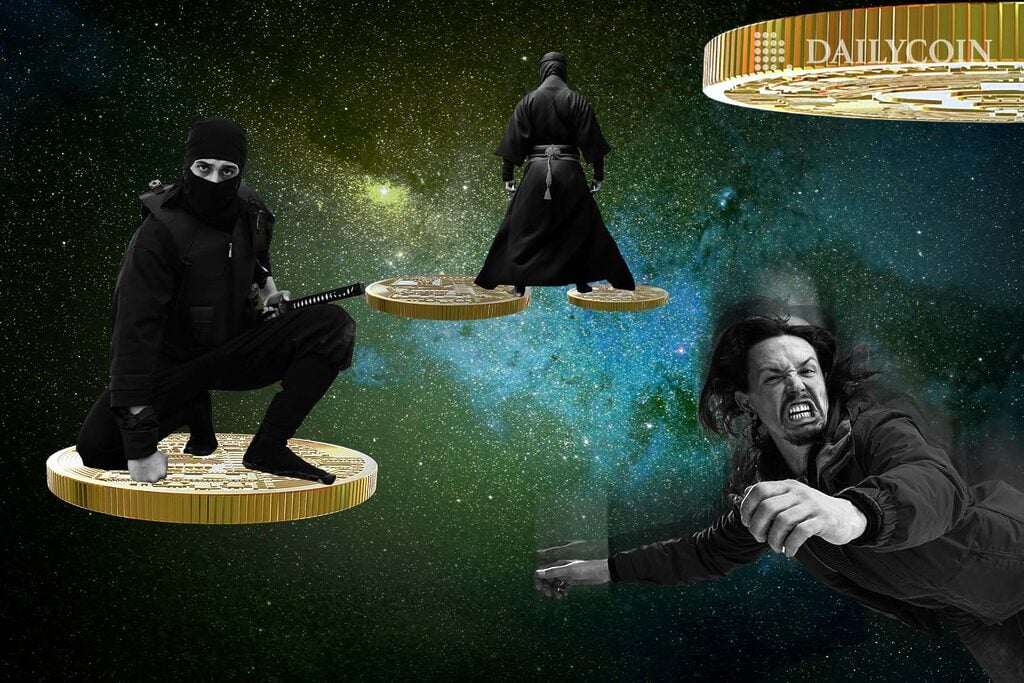 It seems that every time Bitcoin, Ethereum, and other digital assets pump, all the internet's crypto traders reappear in droves. Anyone with solid trading strategies, basic technical analysis skills, and who doesn't mind a bit of volatility can dive into cryptocurrency trading.
For beginners learning to trade crypto, it can be a good idea to follow trustworthy and reliable crypto traders. These experts can help you better understand how the crypto market works while teaching you about risk management in the blockchain industry.
What's the Difference Between Crypto Traders and Influencers?
Cryptocurrency traders and influencers are often lumped into the same group. However, there are still some slight differences between the two.
For example, influencers are more like ambassadors of blockchain technology and the wider industry. They aim to educate their audience and help them learn more about the space. They often share sponsored content or try to monetize their audience with podcasts, books, and online courses.
On the other hand, crypto traders shouldn't need to monetize their audience. By analyzing cryptocurrency prices and technical indicators and sticking to profitable trading strategies, good traders will earn a steady income without sponsorship or promotion.
There are plenty of reasons why traders might want to share their content. Some see it as their way of 'giving back' and helping others make money. It also helps them build a personal brand online. Others simply love the clout and fame of winning trades in public.
It's important to remember that no one has a 100% success rate. Like everyone, crypto traders make mistakes and lose money in the market. Shady traders have been known to share a new position only to dump on their followers immediately. If you follow popular traders, you should always practice risk management and protect yourself.
What is the Best Crypto Trading Strategy?
There are endless crypto trading strategies, from day trading high caps like BTC, Ether, and Litecoin on cryptocurrency exchanges to flipping DeFi altcoins directly on the blockchain.
Let's break down some of the most common trading strategies you can expect to find in the crypto market.
Trading Bitcoin and High Caps on a Centralized Crypto Exchange
For people looking to start trading crypto assets, trading popular coins like BTC, ETH, Dogecoin, and Cardano is easy. Trading platforms like Binance, Gemini, and Coinbase offer deep liquidity, high trading volume, and a wide variety of digital currencies.
Crypto exchanges let newcomers buy digital assets with a credit card, making onboarding as easy as possible. They typically offer some of the best market prices and lowest fees, helping you trade bitcoin and other crypto assets with confidence. For emotionless crypto trading, some exchanges even provide algorithmic trading bots.
Unfortunately, centralized trading platforms are not without risk. Unless your coins are stored in your private wallet, you don't have full custody of them. This is problematic if a crypto exchange is secretly insolvent, like we saw in 2022 when FTX collapsed.
Advanced Trading Strategies
Crypto traders with a bit of experience can explore advanced trading strategies like derivatives trading and swapping DeFi altcoins short-term. This is commonly considered a higher-risk, higher-return trading environment.
Derivatives trading is used in almost all asset classes, from Forex to ETFs. Futures, derivatives, and margin trading means trading with borrowed or 'leveraged' funds. Unexpected volatility can liquidate your position anytime, so these advanced trading strategies aren't recommended for beginners.
Trading on the blockchain is also a risky area of cryptocurrency trading. Crypto traders are much more likely to be scammed in DeFi and NFT markets due to the anonymous nature of Web3. That said, skilled researchers and traders can find hidden gems before they get listed on large crypto exchanges.
Who is the Best Crypto Trader?
Navigating the cryptocurrency market is difficult. Crypto prices are inherently volatile and can shake out inexperienced investors and traders. The best crypto traders can find a competitive edge by reviewing fundamental and technical analyses and making decisions based on data rather than hype and emotion.
To give an idea of who these traders are, we've compiled a brief list (in no particular order) of some of the best crypto traders in the market.
Gigantic Rebirth is a master of the crypto markets. They consistently provide calm and calculated outlooks on market conditions and sentiment. Also known as GCR, Gigantic Rebirth is most famous for their $10M bet with Do Kwon that LUNA would trade below $88 by March 2023.
While Algod suggested the original bet for $1M, GCR upped the stakes and promised to donate half the winnings to charity. Two months later, $LUNA entered its ultimate death spiral and plummeted from over $100 to less than a cent.
While he often deals in hyperbole, Crypto Kaleo is a crypto trader with a keen eye for identifying breakouts and emerging patterns. Kaleo regularly shares technical analyses over Twitter, sharing trade setups supported by fractals.
As traders say, "the crypto market doesn't repeat, but it often rhymes." Kaleo's fractals are often accurate and highlight recurring trends in the financial markets. After Kaleo shared this fractal in August 2020, Bitcoin ripped from $11,000 to $30,000 in just a few months.
TraderSZ shares an almost daily account of his upcoming trades and positions. Backed with solid and informed technical analyses, TraderSZ gives actionable short-term trades across both the crypto market and traditional sectors.
TraderSZ calls are sometimes quite vague, making them difficult for new traders to follow. For example, for inexperienced market analysts, it might be hard to know whether to open a long or short position based on the following post:
Vague tweets make it easier to claim a correct prediction, regardless of whether the asset price moves up or down. It's also worth mentioning that this particular chart is a 30-second timeframe, where price action can look more volatile.
Not so much a single person as a thriving community, Income Sharks has evolved from a crypto trading Twitter account to a full-blown institution. Income Sharks frequently discusses broader market sentiment and altcoin charts but also provides a Discord Server with educational resources for the crypto trader community.
Income Sharks provides these services completely free. This helps new traders and analysts learn how to trade effectively instead of blindly following calls and hoping for the best possible outcome.
While most famous crypto traders share price charts and technical indicators, Hsaka Trades offers a more fundamental approach to trading. Hsaka Trades provides shrewd and accurate calls based on blockchain and crypto news and events.
One of Hsaka's most celebrated calls was when he predicted that Vitalik Buterin, the founder of Ethereum, would donate his gifted SHIB tokens to charity.
While Buterin didn't sell any SHIB and donate the proceeds to charity, he directly sent his un-asked for SHIB allocation to Coronavirus Support Charity in India just two days after this Hsaka Tweet.
Rekt Capital has built a devoted community around his market insights by blurring the lines between a crypto trader and an influencer. Rekt Capital offers daily analysis via his Twitter account, focusing primarily on Bitcoin price action instead of the temptation of more volatile altcoins.
Rekt Capital's followers who value his opinions can take things further and pay for his newsletters or courses. While this edges him further into influencer territory, the technical analysis he shares for free on Twitter is undeniably valuable, giving him a place on this list of crypto traders.
A derivatives crypto trader who's not afraid to show his positions, CoinMamba is one of the OG crypto traders in the space. With a Twitter account registered as early as 2009, CoinMamba is a veteran of many bull cycles and crypto winters.
CoinMamba's experience shows. He confidently enters positions and is always ready to display his profits and losses. Like Hsaka Trades, CoinMamba doesn't share chart data and technical analysis. His calls are generally based on fundamental analysis, as well see here on this Layer-1 rotation call:
Rounding out our list of the best crypto traders is none other than Koroush AK. While Koroush may not flex huge profits or trades openly on social media, he preaches the most important messages of successful trading. Koroush firmly believes in sticking to data-driven metrics and avoiding hype and emotion-driven trading.
Unlike most of the traders above, Koroush is more active on YouTube. Beyond sharing regular videos on market updates and analysis, Koroush has also created a complete trading masterclass course, which is free.
Though they may share many trading strategies online, even the best crypto traders can get things wrong and open bad trades.
People are far less likely to show their losses than their wins, so never trust anyone who claims to have a 100% hit rate.
When the markets are green, all the internet crypto traders come out of hibernation. The best crypto traders can make profits whether the crypto market is bullish or bearish.
This list is a good place to start finding reliable crypto traders, but ultimately you should learn to DYOR and make your own trading decisions.
What Does A Crypto Trader Do?
Crypto traders buy and sell cryptocurrencies on the open market to try and generate consistent profits. Fundamental and technical analysis is integral to adopting a profitable crypto trading strategy.
What Are The Risks Involved in Trading Crypto?
When trading crypto, there's also a risk that market volatility can cause the crypto assets you buy to fall in price. Alternatively, if you have opened a short position in a certain cryptocurrency and its price increases, you can lose funds
Can You Get Rich From Trading Crypto?
If you're able to make consistent profits trading crypto successfully, there is a chance that you can get rich. However, cryptocurrency is deemed a high-risk asset class prone to unexpected price movements. Many people who start trading crypto to get rich end up losing more than they gain.