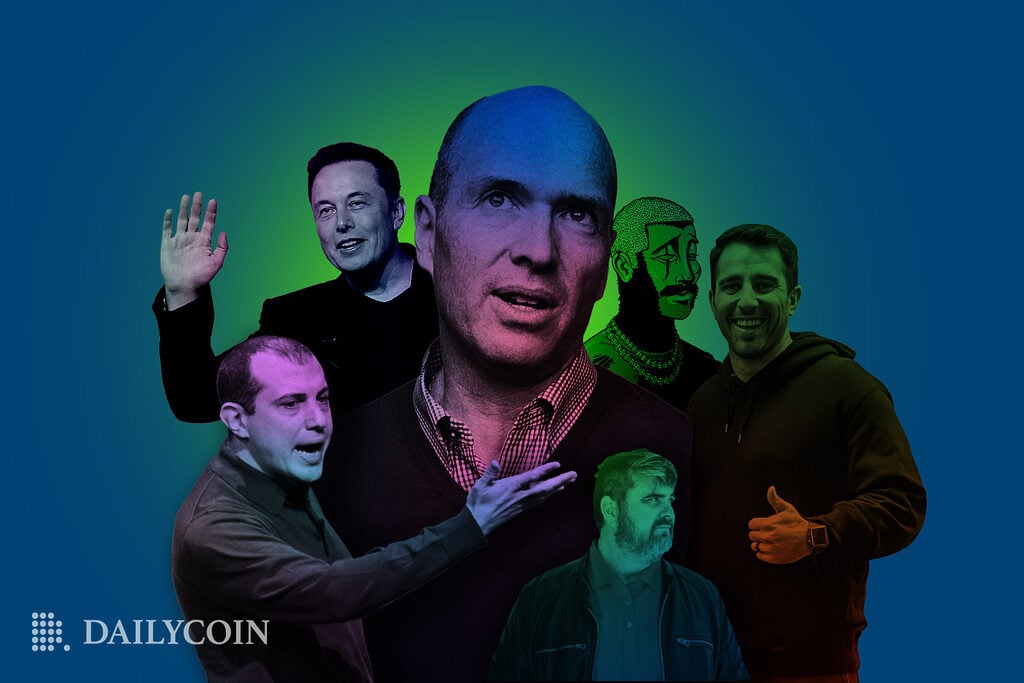 Despite difficult market conditions, cryptocurrency adoption continues to grow at an explosive rate. According to a recent report by Crypto.com, a leading centralized crypto exchange, 2022 saw a 39% increase in the number of cryptocurrency holders worldwide.
Much of this growth can be credited to crypto influencers, who have made it easier than ever for beginners to take their first steps into the crypto space. Crypto influencers can help to break down complex blockchain topics into simple, digestible explanations.
What Does a Crypto Influencer Do?
Cryptocurrency influencers are the link between the blockchain industry and the general public. They can teach new crypto investors about trending cryptocurrencies, comment on crypto news and provide influencer marketing services to crypto startups.
The wider crypto community looks to these influencers to help them navigate the crypto market and understand the latest news concerning blockchain technology.
It's worth noting that crypto influencers come from different backgrounds and can specialize in different niches. For example, some influencers specialize in crypto trading, while others might be more focused on NFTs or host a digital currency podcast.
Which Cryptocurrency Influencers Can I Trust on Social Media?
Despite boasting enormous follower counts and loyal fans, not all crypto influencers are reliable. There are even some influencers out there with notoriously poor performance in crypto price performance who might lead you astray.
Knowing who to trust in the crypto world isn't always easy. To separate the diamonds from the rocks, we've tiered off the most popular influencers based on reliability, whether they're Bitcoin bulls, DeFi experts, or NFT trendsetters.
Top-tier crypto influencers have generally been in the space for years and have seen their fair share of crypto cycles, both bullish and bearish. This is a tier for the founders and thought leaders of the industry, who are less interested in hype and more focused on pushing the boundaries and progress of blockchain technology.
Despite what you may think, Vitalik Buterin is more than just a conference fashion icon. The biggest crypto influencer of them all is none other than the co-founder of Ethereum himself.
Vitalik came up with the idea for Ethereum as a teenager when game designers removed a useful spell from his favorite character. This drove Vitalik to begin building decentralized platforms and led to the eventual creation of Ethereum.
Today, Buterin is something of a legend in the crypto world. ETH meme coins are constantly deployed based on his random tweets, with some attracting enormous volume. Vitalik also co-founded the Bitcoin Magazine and is one of the world's youngest crypto billionaires.
Changpeng Zhao, better known as CZ, is the founder and CEO of Binance, the world's leading crypto exchange. While CZ isn't a social media influencer in the traditional sense, his tweets and opinions can significantly impact the market.
This was made evident when a few cryptic Twitter posts about other exchanges triggered panic across the crypto world. This chain of events was the straw that broke the camel's back, resulting in the collapse of the FTX exchange.
Anthony 'Pomp' Pompliano is a widely trusted and reputable crypto expert. Pomp is regularly active on various social media platforms and covers all things crypto. He's often considered one of the earliest Bitcoin buyers.
Pompliano is the founder of Pomp Investments, a hedge fund specializing in digital assets. He also hosts a popular YouTube channel that helps crypto enthusiasts make informed Altcoin and BTC investments.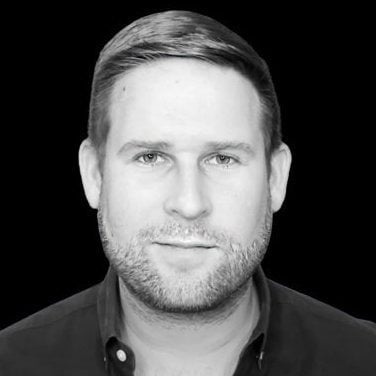 Dan Held is another Bitcoin veteran who keeps his finger on the pulse of the crypto industry. Held stays active on Twitter and produces a regular newsletter breaking down Bitcoin for the masses.
With a celebrated career managing growth at top companies like Uber and Kraken, Held has witnessed the rise and fall of many crypto cycles.
Ben Horowitz co-founded Andreessen Horowitz, one of the industry's leading investment firms. With decades of experience in business and venture capital, Horowitz is considered a thought leader in Altcoin and crypto investments.
Beyond managing one of the most successful VC firms in the crypto space, Horowitz has condensed his knowledge into several books on business and entrepreneurship.
Like most top-tier crypto influencers, Antonopoulos has an active social media presence. He's a strong advocate for Bitcoin and the ongoing development of blockchain technology in general.
Antonopolous has written five books that have helped thousands of people worldwide learn about Bitcoin and Ethereum. He's also responsive to his community and often goes live on his YouTube channel to discuss the latest news. Additionally, Antopolous hosts two crypto podcasts: Speaking of Bitcoin and Unscrypted.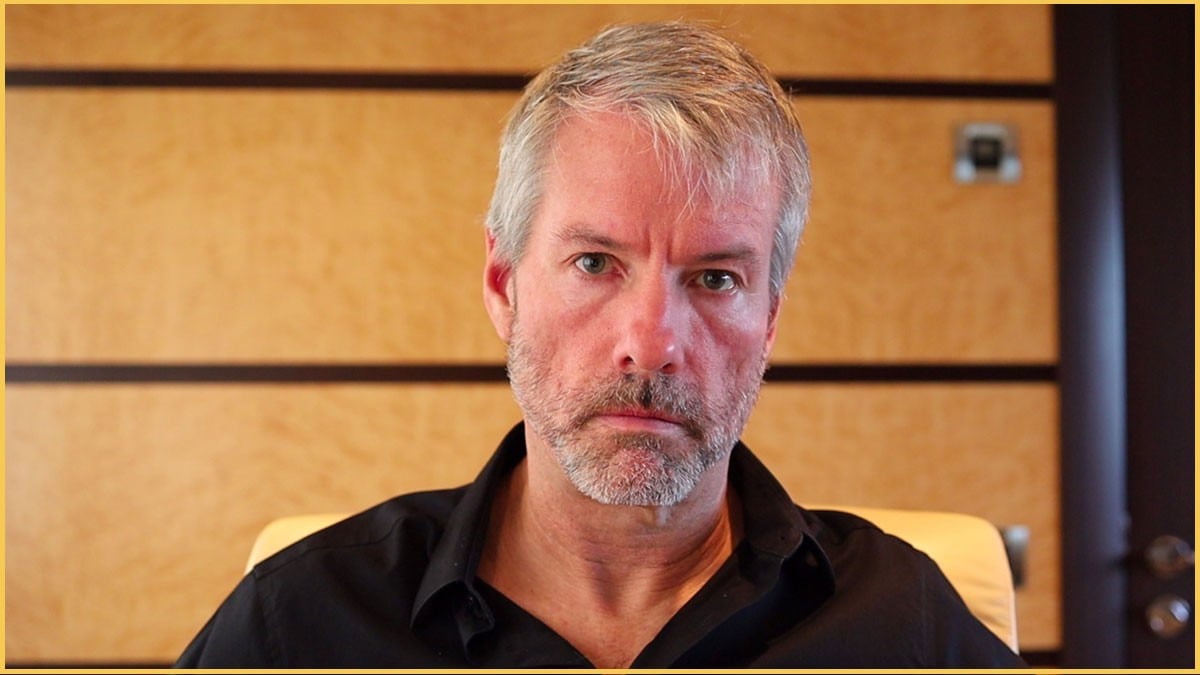 Michael Saylor is one of the industry's biggest and most outspoken Bitcoin bulls. Saylor co-founded Microstrategy, a tech company with a significant BTC investment.
In the business world, Saylor is seen as Bitcoin's staunchest ambassador. He constantly appears on talk shows, interviews, and podcasts to help explain and simplify blockchain technology. Saylor has amassed a dedicated following amongst Twitter's crypto community.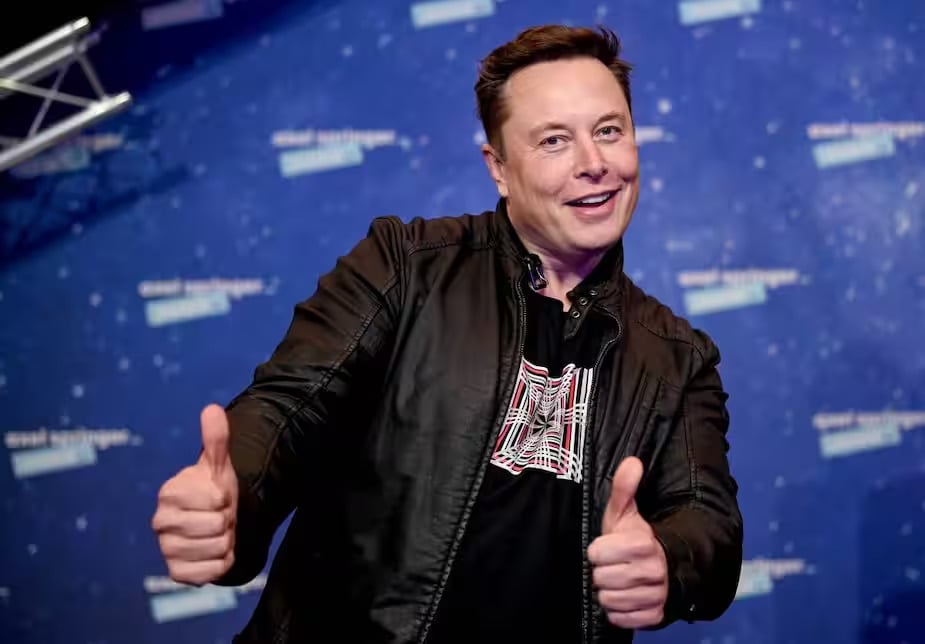 While most people know Elon Musk as the eccentric billionaire who founded Tesla and SpaceX, the wider crypto community sees him as nothing short of a deity. Elon's social media posts have proven to have a dramatic impact on crypto prices. For example, when Elon added the Bitcoin hashtag to his Twitter profile, the world's top crypto pumped as much as 20%.
Ironically, Elon Musk is an avid supporter of Dogecoin. To the delight (and despair) and crypto enthusiasts everywhere, Elon has previously toyed with the idea of accepting DOGE for Tesla payments.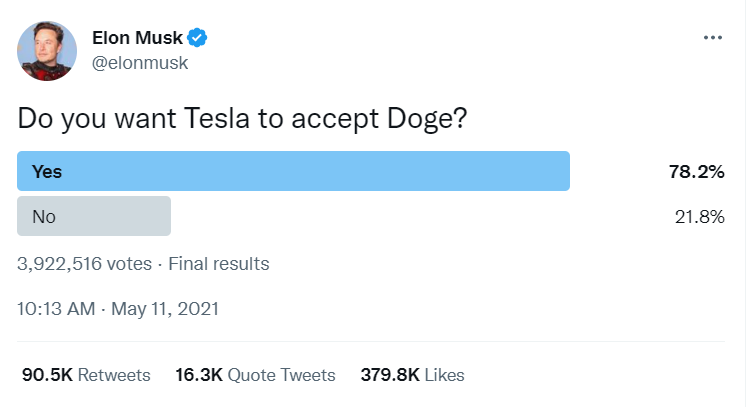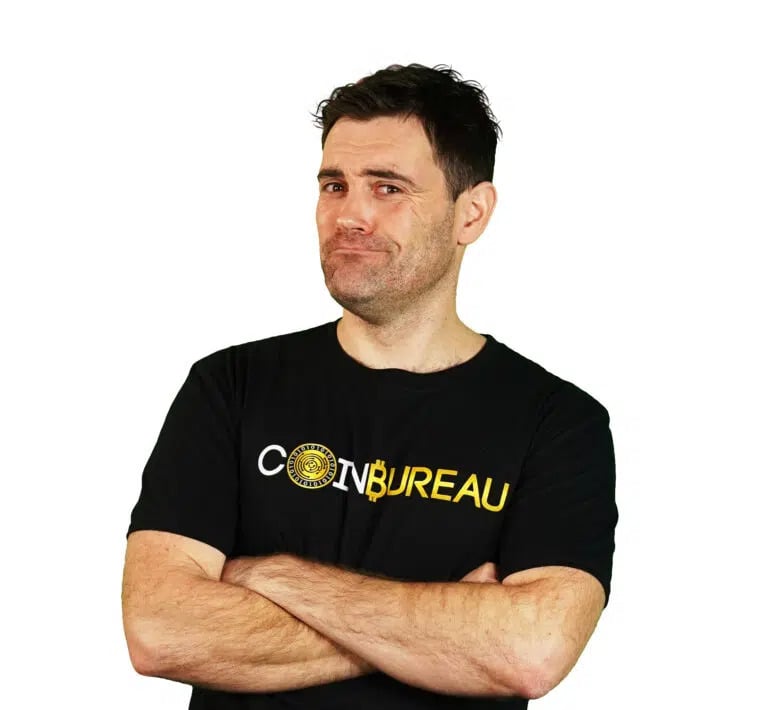 Host of the popular and informative YouTube channel 'Coin Bureau,' Guy Turner is a content creator and crypto community favorite. Coin Bureau's videos provide detailed analysis of trending crypto news while keeping things light, fun, and easy to understand.
Covering everything from Altcoins like Litecoin and Ripple to DeFi trends and exchange news, Guy Turner is one of social media's most trusted crypto influencers.
Ivan 'Ivan on Tech' Liljeqvist is an approachable resource for crypto news and basic information. His YouTube channel posts regular videos that break down complex crypto topics into simple terms.
Beyond his role as a crypto content creator, Ivan on Tech is also the CEO and co-founder of Moralis Labs, a blockchain infrastructure platform that supports developers.
Mid-tier crypto influencers can be considered experts in their field, but that doesn't mean they're always right. From DeFi altcoins to NFTs, mid-tier influencers are far more likely to share sponsored promotional content than CZ or Michael Saylor.
These 'smaller' influencers typically deal with more niche, specialized content. While this helps newcomers understand specific topics, it also exposes them to more volatile market areas.
Cobie is one of the OG crypto influencers on Twitter. He's well-respected amongst the crypto thought leaders on social media and often brings humorous, accurate comments on the state of the market.
Cobie hosts the UpOnly podcast, where he regularly dissects the latest news and narratives in the crypto world.
Miles Duetscher is a young crypto influencer with the potential to rise. For Miles, what began as a personal Twitter account discussing DeFi trends and crypto topics has snowballed. Today, Miles is one of the more relatable public figures on Twitter.
He often joins the Crypto Banter YouTube channel to offer his take on crypto news and events while providing the occasional Altcoin pick.
Like Cobie, Pentoshi is an OG crypto influencer prominent on Twitter. They keep a close eye on all things crypto and make astute observations on general crypto market conditions.
Pentoshi often provides basic technical analysis on both crypto and macro markets, which helps give their followers greater context when navigating the crypto world.
Frank is the founder of the Degods and y00ts NFT collections, the most recognizable JPEGs on the Solana blockchain. Amongst the Solana NFT community, Frank's opinions are important.
A simple tweet mentioning another collection results in NFT traders sweeping the floor without hesitation.
Despite launching Degods and y00ts on Solana, Frank will be migrating the collections to the Ethereum and Polygon networks, respectively, to connect with a larger audience.
Most commonly known as 'JRNY Crypto,' Tony Spark hosts a popular YouTube channel that posted videos and market commentary almost daily throughout 2021-2022. Tony has since expanded his empire and launched two NFT collections, the JRNY Club Pass and Planet Xolo.
JRNY Crypto is perhaps most famous for calling the Bored Ape Yacht Club and holding over 100 BAYC NFTs.
For some crypto enthusiasts, the founder of Litecoin should be considered a top-tier influencer. While Charlie has contributed significantly to the growth of the space, he hasn't been exceptionally active on social media in recent times.
While Charlie is most commonly referred to as the creator of the Litecoin network, he is also the former director of engineering at Coinbase, a leading crypto exchange.
Alex Becker is a popular business and crypto influencer known for his contrarian takes.  What many fans find refreshing about Alex is his constant reminders that he's just as clueless as the rest of the crypto community. He never pretends to be an expert.
Primarily active on Twitter, Becker also runs a YouTube channel with over 1.3 million subscribers. With Elliotrades, another crypto influencer, he co-founded the Neo Tokyo NFT collection.
While crypto influencers can help us learn more about crypto and blockchain technology and make informed decisions, this is not always the case. There are plenty of influencers and crypto traders out there who are more interested in generating engagement than educating. A good way of spotting these is the iconic 'mouth-open-thumbnail' you might see on YouTube.
Blindly following influencers is never a good idea, but some crypto influencers need to be taken with an extra grain of salt.
Ben 'BitBoy Crypto' Armstrong is the largest crypto influencer on the internet. With over 1.4 million subscribers on his YouTube channel and a powerful presence on Twitter and Tiktok, Armstrong is everywhere.
However, high follower counts don't always correlate to trustworthiness. Despite having a substantial following and an established platform, Armstrong has been accused of undisclosed promotion and has a history of sharing altcoin scams.
A respected blockchain detective, ZachXBT, has written a detailed Twitter thread exposing Bitboy Crypto.
It's important to remember that cryptocurrency influencers are not fortune tellers. In most cases, they are simply crypto enthusiasts like you and me. No one knows what will happen in the market, so it's crucial to always DYOR before making any crypto investments.
Just because an influencer has been correct before doesn't mean their next Altcoin pick or Bitcoin price prediction is guaranteed to be accurate.
Crypto influencers are a fun, relatable way to learn about cryptocurrency and blockchain technology from crypto experts. They can help us to easily understand complex topics and give us greater confidence in the wider crypto space.
However, not all that glitters is gold, especially in crypto. You should always form your own opinion instead of following influencers without question.
Who is the biggest crypto YouTuber?
With over 1.4 million subscribers, frequent live streams, and near-daily uploads, BitBoy Crypto is easily the biggest crypto YouTuber.
Why do people follow crypto influencers?
People follow crypto influencers because they can help us learn about blockchain technology and the crypto markets in general.
Cryptocurrency is a complicated topic that takes time and research to understand properly. Influencers break down and present information in an accessible, relatable way so that it's easier to understand.
Who are the most influential people in crypto?
Most crypto experts will tell you that Vitalik Buterin, CZ, and Elon Musk are the most influential people in the crypto world. Their social media posts can enormously impact the markets and influence the general public's buying habits more effectively than other influencers.
Who are the best crypto influencers on Twitter?
Twitter is packed with high-quality, trustworthy crypto influencers and shady, dishonest token shillers. It's up to each individual to decide who they think are the best and most reliable influencers on Twitter.
Check out DailyCoin's list of the Top 10 Best Twitter accounts to follow if you're looking for a great place to start.
Who are the top crypto influencers on Instagram?
Compared to other networks like Twitter and YouTube, Instagram is relatively underused by cryptocurrency influencers. Despite this, some of the top-tier influencers in this guide, like Anthony Pompliano and Michael Saylor, are active on Instagram.