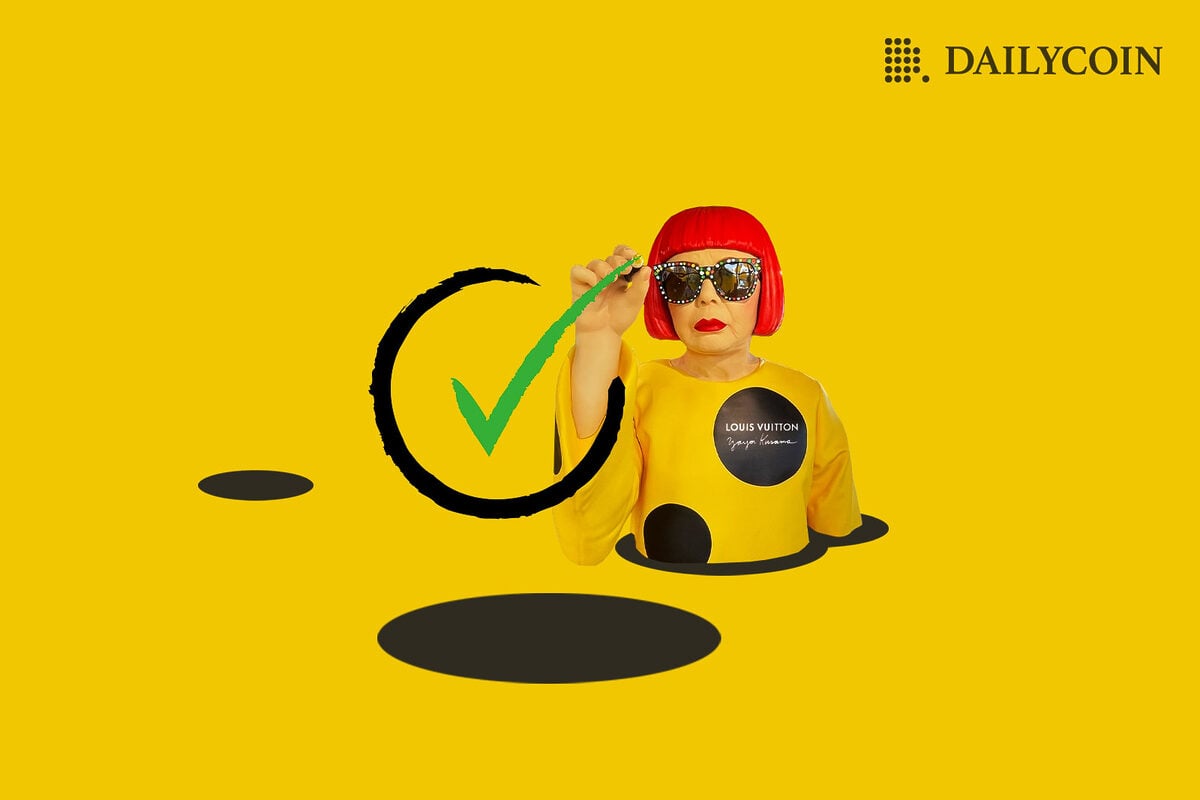 In early February, Louis Vuitton announced a collection with Yayoi Kusama.
Several Web 3.0 news outlets shared speculative claims from an unverified NFT collection.
The unverified NFT collection has been removed for copyright infringement.
Unverified claims about a Louis Vuitton x Yayoi Kusama NFT drop were rampant in early February 2023.
After the international fashion house Louis Vuitton released a collaborative collection with Japanese contemporary artist Yayoi Kusama, an NFT collection surfaced on OpenSea with the same title.
Despite the fact that the listed NFTs and the collection's description appeared somewhat legitimate, the collection was unverified by OpenSea. Nevertheless, many Web 3.0 news outlets distributed the information from the unverified collection, claiming that 10, 000 NFTs would be released and Louis Vuitton would allow customers to exchange the digital assets for tangible copies.
The unverified Louis Vuitton x Yayoi Kusama NFT collection has since been removed from OpenSea based on a claim of intellectual property infringement, according to the notice prompted by OpenSea.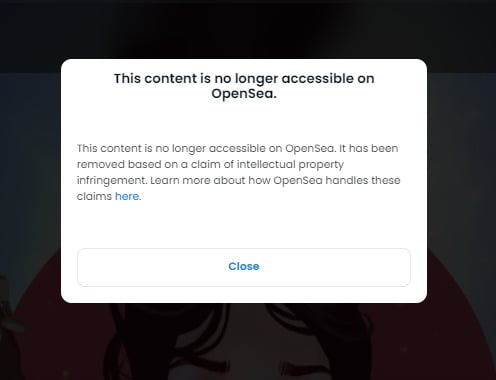 Since the collection can no longer be accessed, it is unclear what the floor price, total volume, best offer, and total owner volume were before the collection was removed by OpenSea.
However, soon after the collection surfaced in early February, OpenSea recorded two NFT owners, revealing that there had been buyers who invested in the collection before the copyright infringement of the NFTs were exposed.
Hadrien Huet, the Head of Online Brand protection at Louis Vuitton, reportedly debunked the false claims about the NFT collection and its connection with physical products.
Huet apparently stated that Louis Vuitton had acknowledged forged NFT collections on OpenSea, adding that "ill-intentioned third parties" were "attempting to take advantage" of the rampant speculation.
The incident serves as a reminder for NFT buyers to conduct independent research and verification from primary sources to elude scams related to digital assets.
A number of speculative articles about the NFT collection have been corrected, but the implications of the unverified reports remain unclear.
Web 3.0 personalities have criticized the news industry for shortcomings in ethical journalism before.
Unverified reporting can result in financial implications for the reader, undermining the credibility of the industry and eroding trust in Web 3.0 developments, potentially hindering its adoption. 
DailyCoin prioritizes and values journalistic principles in the interest of our readers.