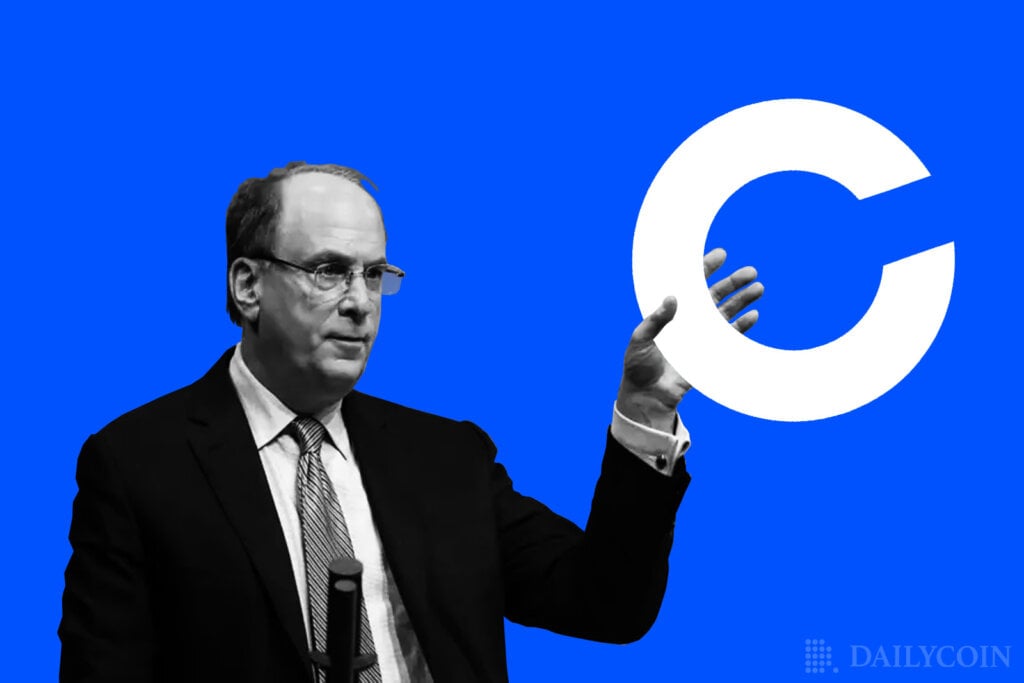 Leading crypto exchange Coinbase has announced a partnership with BlackRock, the world's largest asset manager. The deal will provide institutional clients of BlackRock's investment management platform Alladin with access to digital currencies. 
Coinbase Partners with BlackRock
Five years after BlackRock's Chairperson Larry Fink labeled Bitcoin an "index of money laundering", the world's largest asset manager is set to begin offering crypto services after striking a partnership with Coinbase.
As part of the partnership, BlackRock's investment management platform Aladdin will be integrated with 'Coinbase Prime', effectively making Aladdin's institutional client base clients of Coinbase.
Aladdin will facilitate access to crypto trading, custody, prime brokerage, and reporting capabilities for institutional investors. 
According to an official blog post by Coinbase, Bitcoin will become the first digital asset offered through the partnership. Aladdin has more than 200 institutional users, including insurers, pensions, corporations, asset managers, banks, and official institutions.
Coinbase Stock Value Jumps Following the Announcement 
The share price of publicly traded Coinbase Global (COIN) surged more than 31% on Thursday, seeing its value increase to as much as $108.9 in the wake of the cryptocurrency exchange's announcement regarding its partnership with BlackRock.
Despite this rapid growth, COIN retraced on Friday, August 5th to trade at $88.9 per share at the time of writing, though it maintained a +10.01% increase.
Remarking on the boost in Coinbase share prices, Dan Ives, an analyst at Wedbush Securities, lauded the BlackRock partnership as a "major confidence booster and a much-needed positive for Coinbase after a brutal year."
Coinbase has turned to the U.S. Supreme Court for emergency intervention to send two recently filed lawsuits to arbitration.
The BlackRock-Coinbase partnership is the latest case marking the increasing number of traditional investors dabbling in crypto.