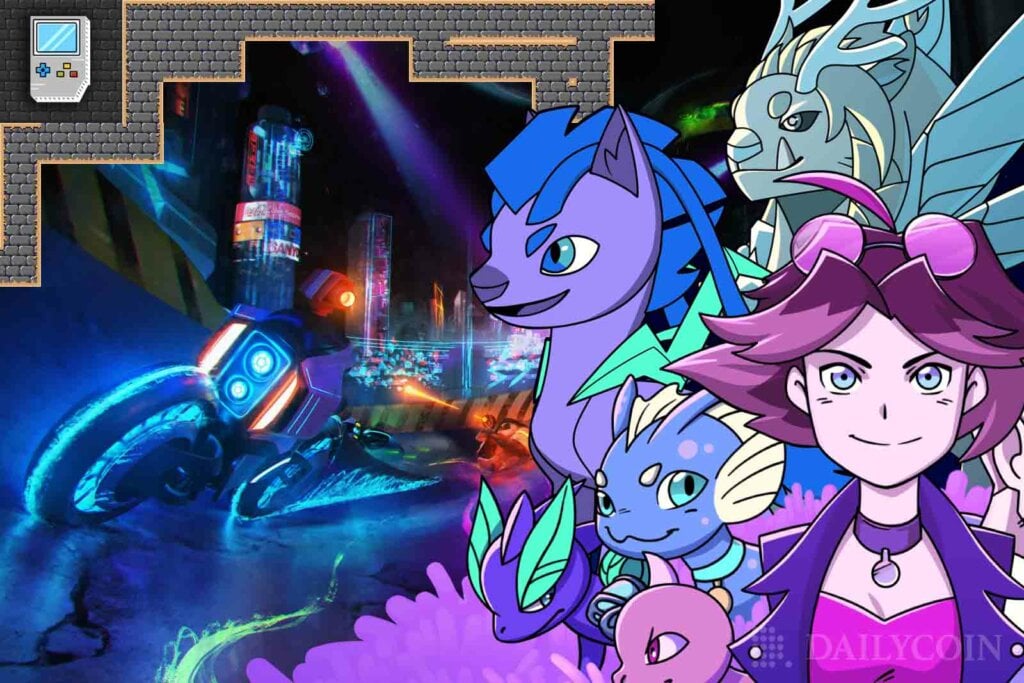 Learn How Kryptomon NFTs were sold out in crypto winter, how LandRocker plans to digitalize dating, and what a sustainable tokenomy looks like.
The CGC11 is on, and this time around, notable speakers like Tomer Warschauer Nuni, Erik Tolstoy, Matthew Howells-Barby, and others participated. Day 1 had panel discussions, presentations, and more. 
Let's take a look at the highlights. 
P2E Scams, GameFi, and Sustainable Economies
The "How to Build Sustainable GameFi Projects" panel discussion at CGC11 delved deep into why P2E games fail, the importance of tokenomics, and building sustainable economies. 
The panel discussion was moderated by Tatsuya Kohrogi, the VP of Digital Entertainment Asset Pte Ltd. 
Notable speakers included Matthew Howells-Barby, CMO at Decentral Games, On Yavin, Founder and Managing Partner at Cointelligence Fund, Behfar Iranmanesh, the Founder and CEO of Chrono Games, and Hugo Borges de Sousa, the CEO of Dark Earth.
Here are the highlights from the discussion:
When asked if P2E games were ponzi schemes, On Yavin pointed out that most crypto games aren't outright fraud. "

I do think we're talking about mismanagement, I do think we're talking about bad tokenomics

," he opined. As GameFi projects are disrupting financial and traditional game markets, they cannot be an overnight success.

Hugo Borges de Sousa explained what ponzi schemes look like in simple terms. He said that as long as the company creates value from within its ecosystem and provides returns to the investors, it's not a ponzi scheme. However, when the company starts relying on new investors to give returns to the old investors, it's a ponzi scheme. 

Matthew Howells-Barby explained that P2E games are now becoming more "game-focused," which means that upcoming games will deliver a better gaming experience, and DeFi elements would just be a part of it. 

Adding to what Howells-Barby said, Behfar Iranmanesh explained that the early games were not crafted by specialized game teams. The creators were entrepreneurs or tech experts with no real game experience. "

Building a fun experience first and then build tokenomics around that experience, that is going to be a game changer.

"
LandRocker Metaverse Introduces Digital Dating, Fashion Shows, and More
Erik Tolstoy, the CBDO at LandRocker, provided a glimpse into the LandRocker metaverse. To begin with, LandRocker is a metaverse project focused on space exploration where players compete to grab valuable resources. 
LandRocker describes itself as a hub for all industries including fashion, e-commerce, real estate, dating, and much more. 
Here's what LandRocker has in store for the users:
An Exploration Mode where players can discover new and unique planets
Sophisticated Avatar Maker that accurately maps players' faces. The avatars are easily customizable and can be used cross-game.
Meeting rooms with 3D presentations and customizable spaces
Real Estate Tours with virtual staging
Fashion Shows with hand-modeled merchandise and integrated e-commerce. LandRocker also hinted that their first-ever fashion show would be held in October. 
Apart from this, the metaverse project also showcased their play-to-earn games, which are esports-ready. So far, LandRocker has added one game: Martian Domination, a battle royale but using vehicles.
How Kryptomon Sold 2,500 NFTs in 0.16 Secs during Crypto Winter
Kryptomon, the Pokemon-type blockchain game, managed to sell out twice during the crypto winter. To be precise, Kryptomon sold out NFT Mystery Boxes twice, on Binance NFT and Crypto.com. 
Tomer Warschauer Nuni, the CMO at Kryptomon revealed the secret behind the successful sale at the latest CGC11.
The first round sale was done via Binance in February 2022, when the market had turned slightly bearish. 

To beat their earlier record of selling 2,500 NFTs in 0.16 seconds, Nuni said that they turned to their community. The basic idea was to turn the community members into active promoters. 

Kryptomon relied heavily on user-generated content, social media, and "friend-brings-a-friend" incentives to grow the community and promote the game. 
Using word-of-mouth marketing, and with support from a loyal community, Kryptomon broke its own record. The 2,500 NFTs were all sold out in just 0.16 seconds.

 
For the second round, Kryptomon shook hands with Crypto.com. The sale took place in May 2022, and by this time the bear market had set in.
This time around, Nuni said that they had to turn the existing community members into believers. The Kryptomon team also had to get Crypto.com audiences to actively promote the sale.
Nuni pointed out that selling again to an existing customer is much easier than selling to a new one. To build trust, Kryptomon team hosted AMAs and events with their community.
Along with community growth, Kryptomon successfully sold out 2,000 NFTs in 0.16 seconds. 
While most speakers at CGC11 were optimistic about the future of P2E games, metaverse projects, and blockchain in general, sustainability has a long way to go. With traditional video games entering the Web3 space, the next generation of projects will address the sustainability and scalability issues. 
Crypto gaming is currently evolving rapidly, and in fact, it takes up a huge chunk of blockchain activity. Most of the experts across panel discussions agreed that games and NFTs ease the onboarding of gamers into the space. 
The CGC11 panel discussion "State of NFTs in 2022 – Strengths, Weaknesses, Opportunities, and Threats" provided insights into how NFTs are heading towards mass adoption. With global brands entering the space, it will accelerate the adoption. However, user-generated content still dominates the NFT and metaverse space.