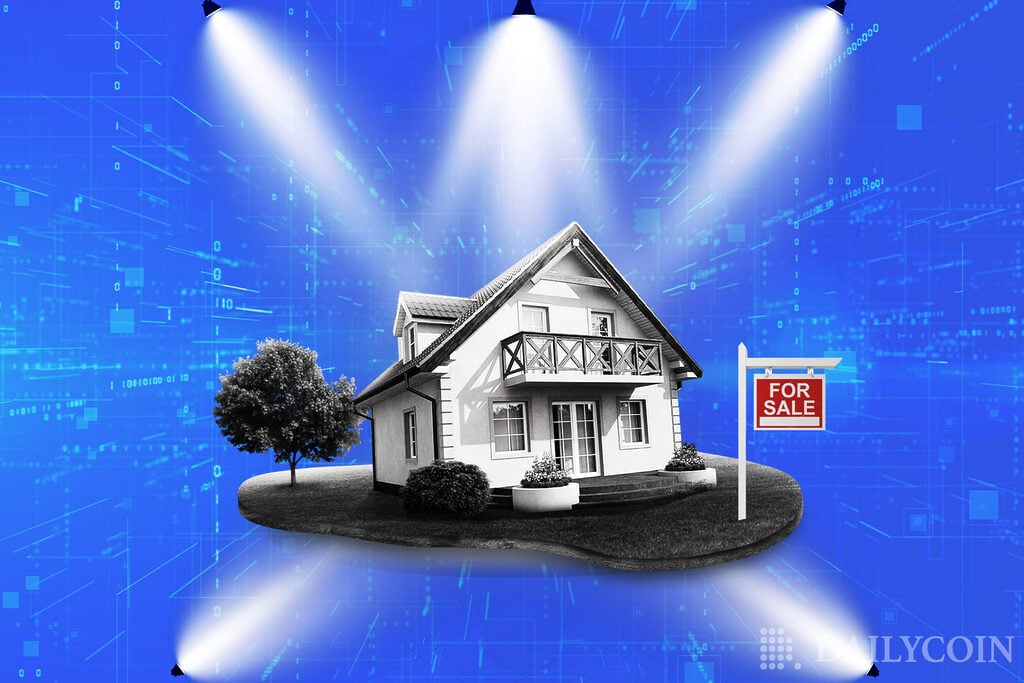 The Real Estate Market is one of the biggest in the world, valued at USD 9.52 billion in 2021, and is predicted to reach USD 14.55 billion by 2030 with a CAGR of 4.8% from 2022-2030. Regardless of its growth, the real estate industry has been fraught with its own set of stifling problems for decades. 
However, in solving some of those problems, real estate investors have begun incorporating blockchain technology into "traditional " real estate and not just improving but also revolutionizing the way investment properties and transactions are handled. 
With the help of blockchain technology and cryptocurrency, various buyers, sellers, and investors can now interact directly with real estate companies. They can cut off the ever-problematic middleman and save that extra money and time. 
Despite being in its beginning stage, the use of blockchain in real estate comes with a truckload of possibilities. Blockchain technology can transform the real estate industry in many use cases, including Asset Management and Real Estate Funds, Project Financing, Payments and Leasing, Investor and Tenant Identity, etc.
Now at the core of blockchain real estate are startup companies already pushing it out there and getting much-needed attention, enticing investors worldwide. That said, here are 8 decentralized real estate startups shaping the industry in 2022.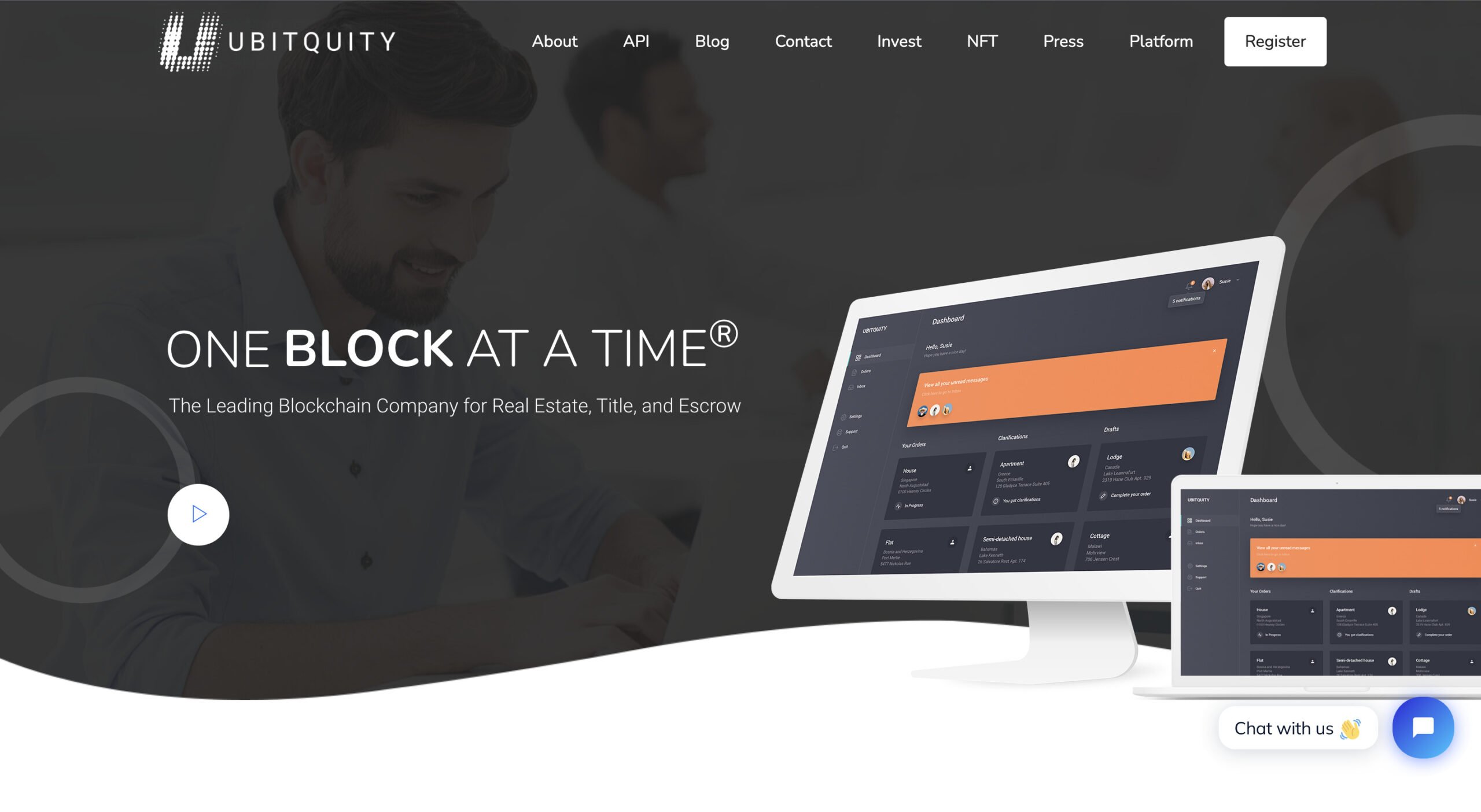 Established in Wilmington, Delaware, Ubitquity is a SaaS blockchain platform and API for real estate record-keeping. The platform allows its clients to input property information and record documents through the blockchain. 
They offer an open source (MIT License) user experience for securely recording and tracking property with their Blockchain-as-a-Service (BaaS) blockchain platform, ecosystem, and API called unanimity. 
The blockchain company helps title companies and custom clients benefit from a clean record of ownership, thereby reducing future title search time, and increasing confidence/transparency.
Ubitquity already has a client base and a proven track record and guarantees the solution to the following frequent problems that may occur during real estate deals including errors in public records and unpaid bills remaining from the previous owner. 
Moreover, it might interest you to know that the world's first property ownership transfer was made via Ubitquity.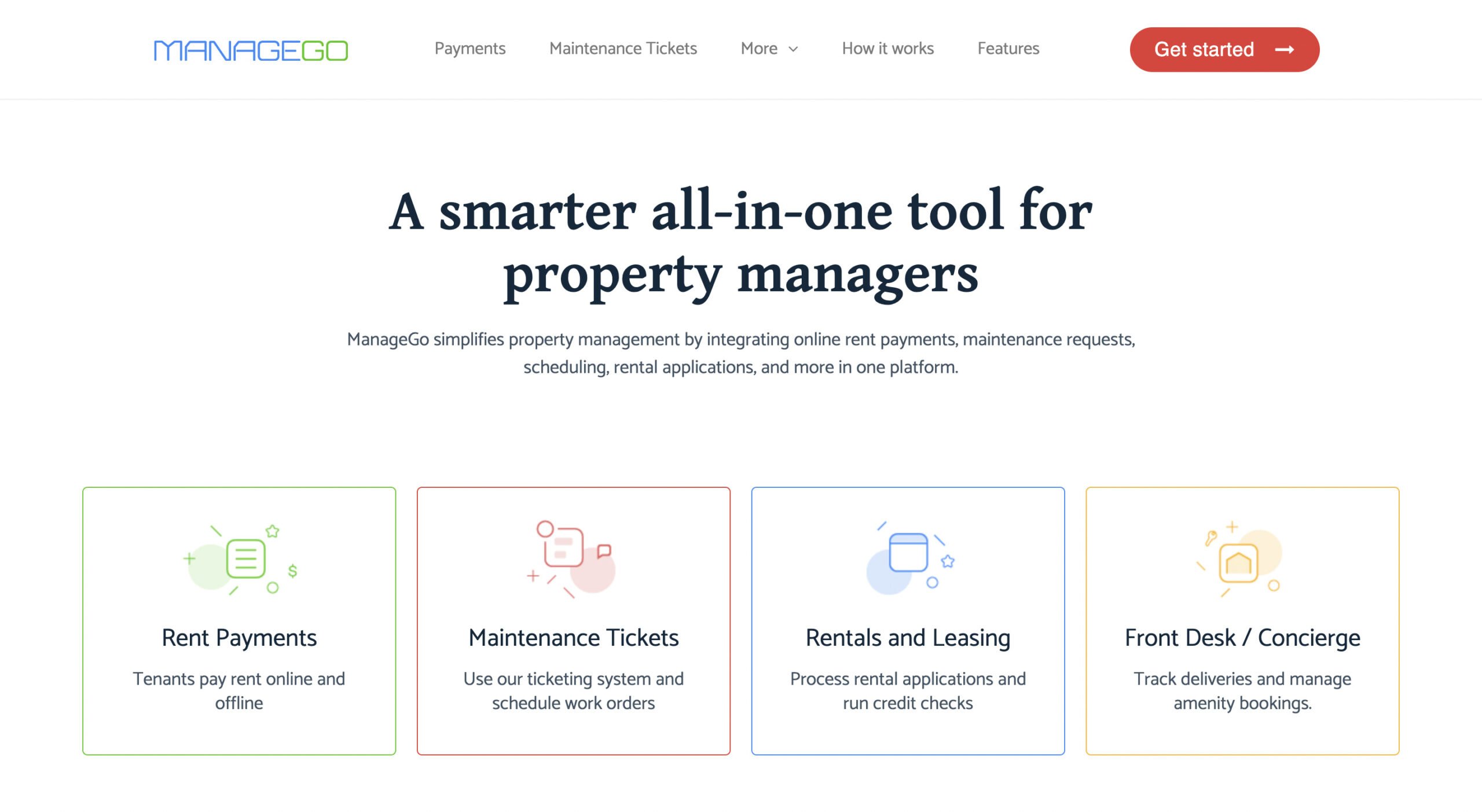 ManageGo is another startup that allows property owners to leverage blockchain. It helps to manage their real estate more efficiently. Property managers and owners can use the ledger-backed software to process payments, thoroughly complete credit background checks, and manage maintenance ticketing. 
It can do extensive credit background checks and manage maintenance tickets. DLT (Distributed Ledger Technology) is assisting landlords, as they have access to a more transparent history, a comprehensive view of payment history, and renter backgrounds.
The platform has a leasing feature that lets you draft lease and rider templates, renew existing leases, see the signing status of applicants and existing residents, and more.
So far, 72% of ManageGo clients have reported a better resident/management relationship, a 19% average increase in timely rent payments with ManageGo, and 9,000+ properties across the United States are powered by ManageGo with over a decade in property management systems.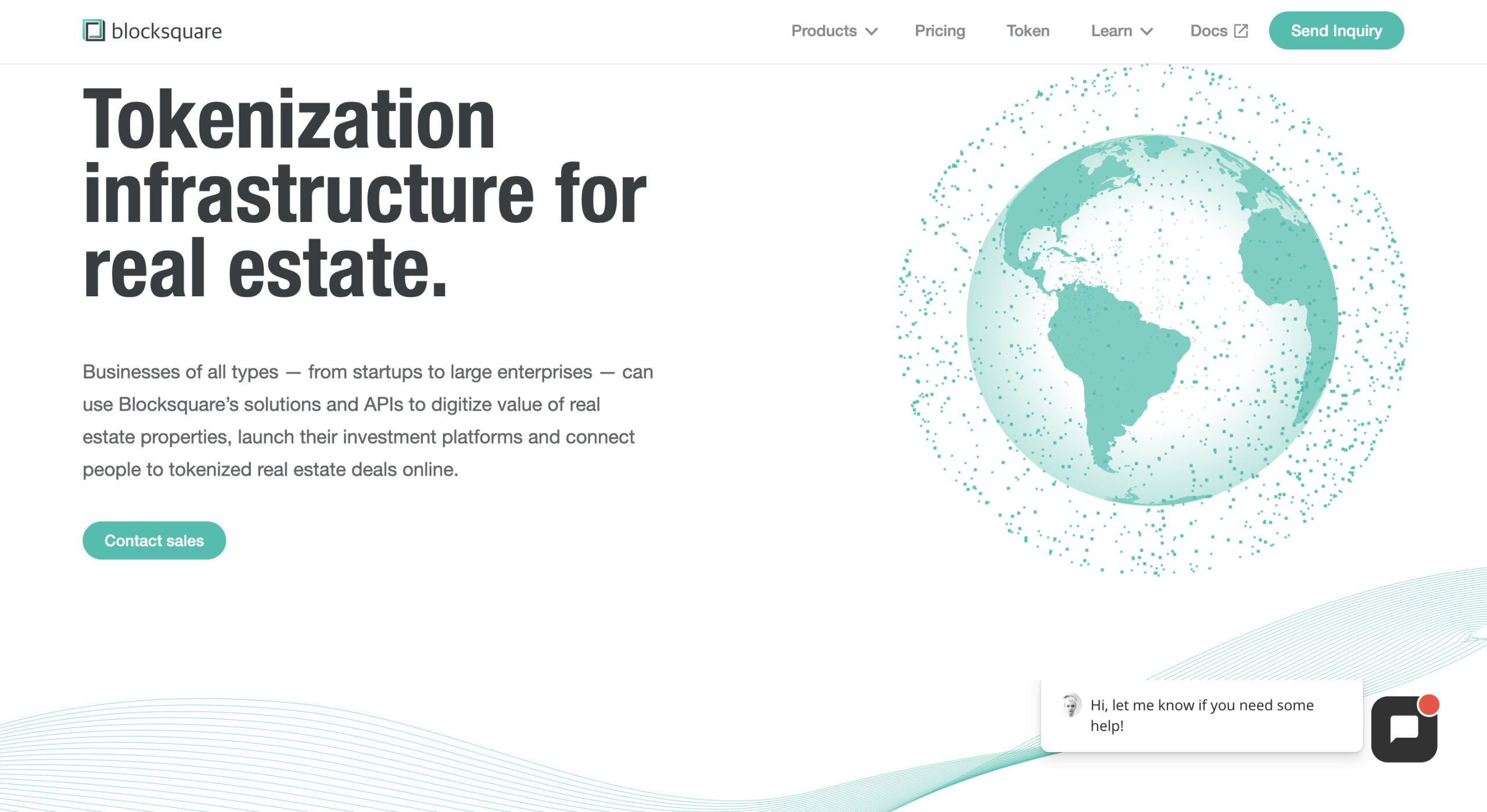 Blocksquare was founded in 2017 by Denis Petrovcic, Peter Merc, and Viktor Brajak, in an attempt to enable real estate companies to create and offer tokenized real estate investment deals directly on their websites. 
According to Blocksquare CEO Denis Petrovcic, tokenized blockchain for real estate tears down the financial barriers between investors and properties. Moreover, businesses of all types, from startups to large enterprises, can use Blocksquare's solutions and APIs to digitize the value of real estate properties and launch their investment platforms while connecting people to tokenized real estate deals online.
Furthermore, Blocksquare is built using best-in-class frameworks and relies on proven decentralized networks such as Ethereum and IPFS. As a result, their applications are built with scalability in mind, allowing customers to effortlessly grow their businesses.
5. CryptoProperties (CPROP)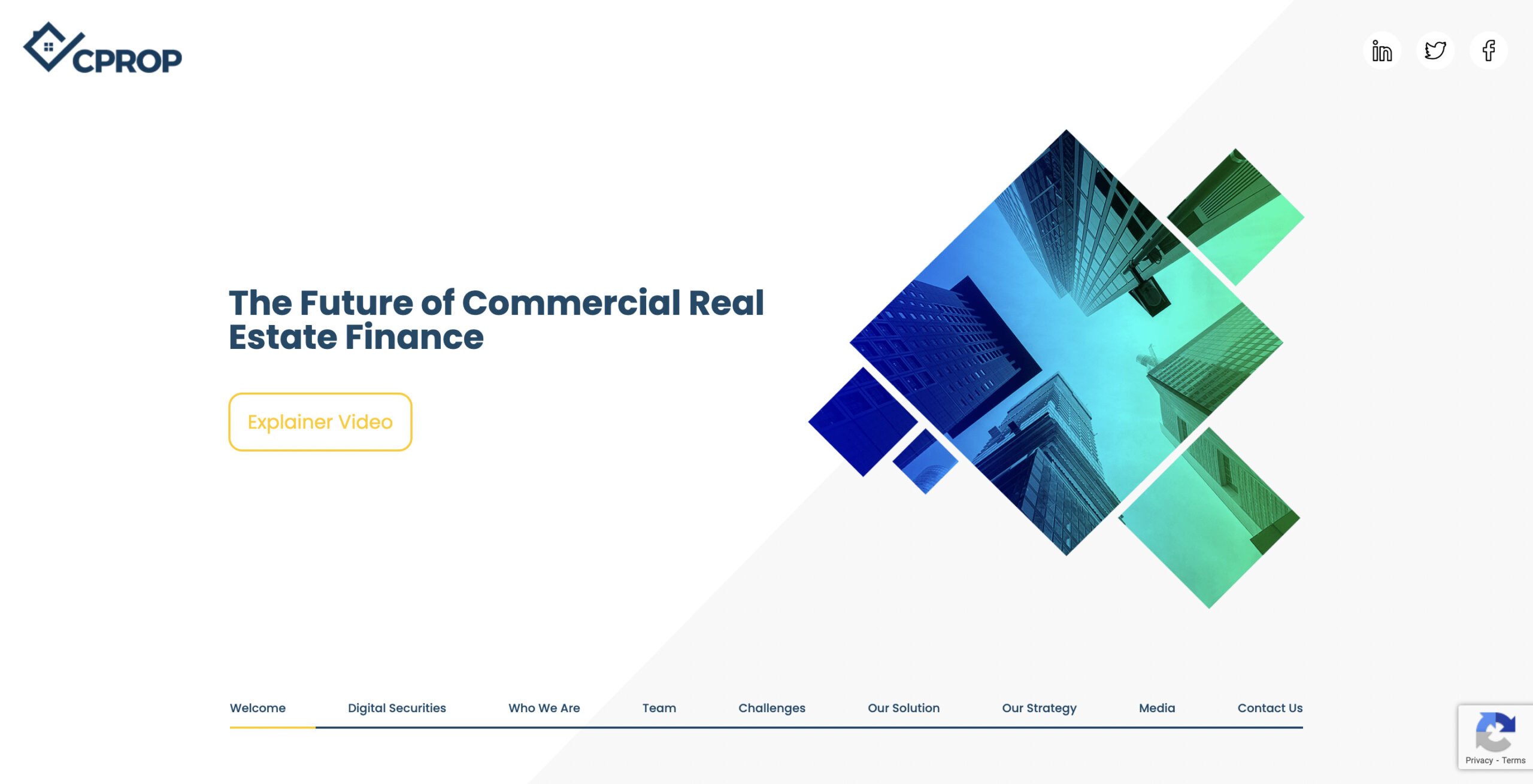 CPROP is a blockchain-based real estate transaction management system that allows the buyer, seller, and their respective service providers to transparently and securely close real estate deals. 
The platform aims to display each step of the entire transaction process, accompanied by information about all required documents to complete the transaction. Everything is intended to be visible and editable, including the details of people who are involved in the transaction. 
The platform will incorporate smart contract plugins to manage required escrows. The finalized documents will be converted to PDF and hashed to the blockchain.
CPROP blockchain real estate startup is targeted at buyers and sellers, and other specialists in the real estate industry, such as brokers, agents, inspectors, contractors, and insurers, etc.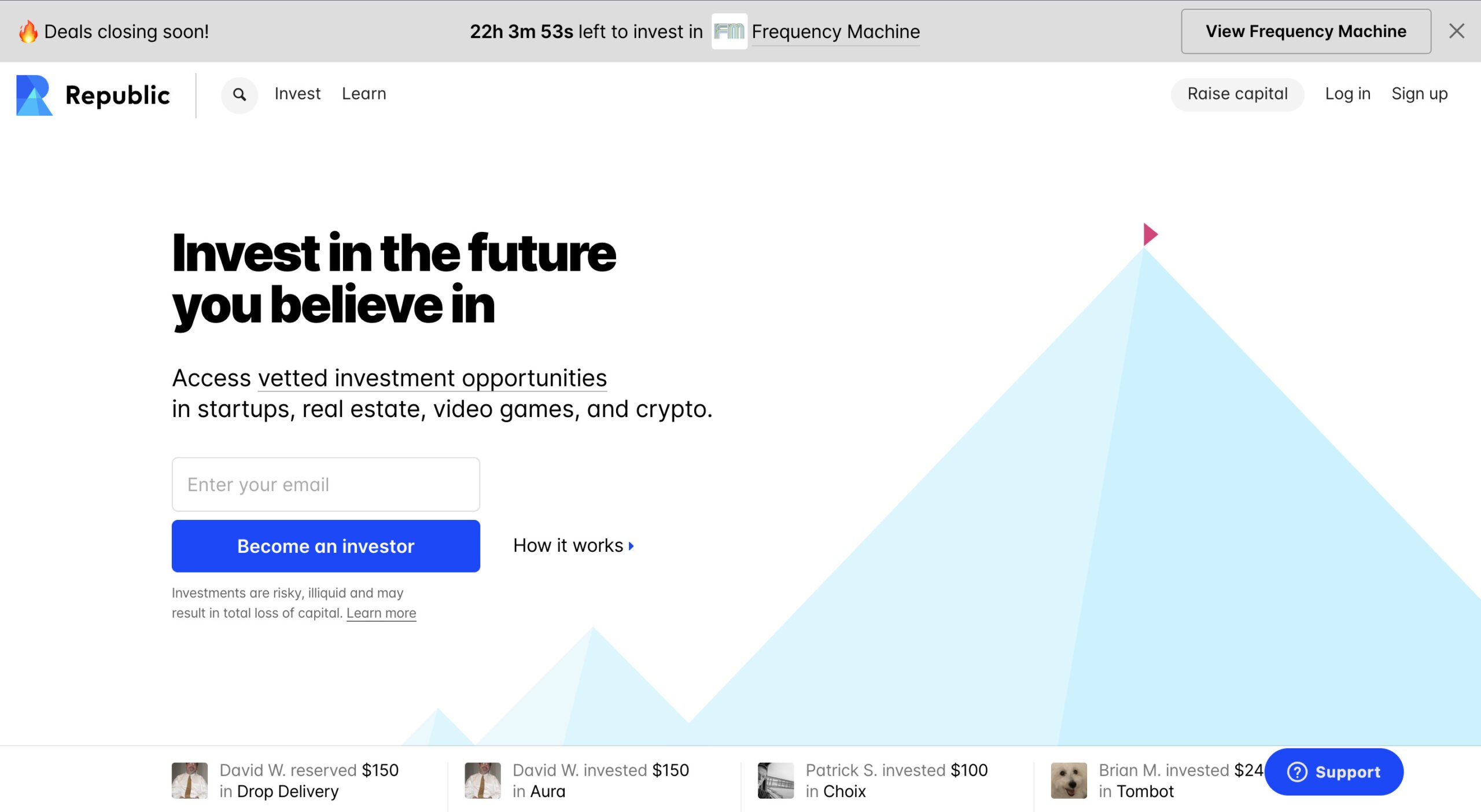 Republic was founded by alumni from AngelList, the largest online platform for private investing. From highly-vetted startup opportunities to real estate, video game, and crypto investment options, Republic allows investors to help build up new projects, places, and currencies and reap the rewards down the line.
Investment in real estate on the platform can range from fix-and-flips, city-specific funds, investing in buildings, digital real estate, and even innovative real estate technologies.
Republic allows retail investors to raise capital for your fund, project, or property. You can raise up to $5 million from 1M+ people while growing your brand and engaging your community.
The Republic ecosystem has deployed over $800 million in investments, has supported over 600 companies, and boasts a community of over 1.5M users across 100 countries.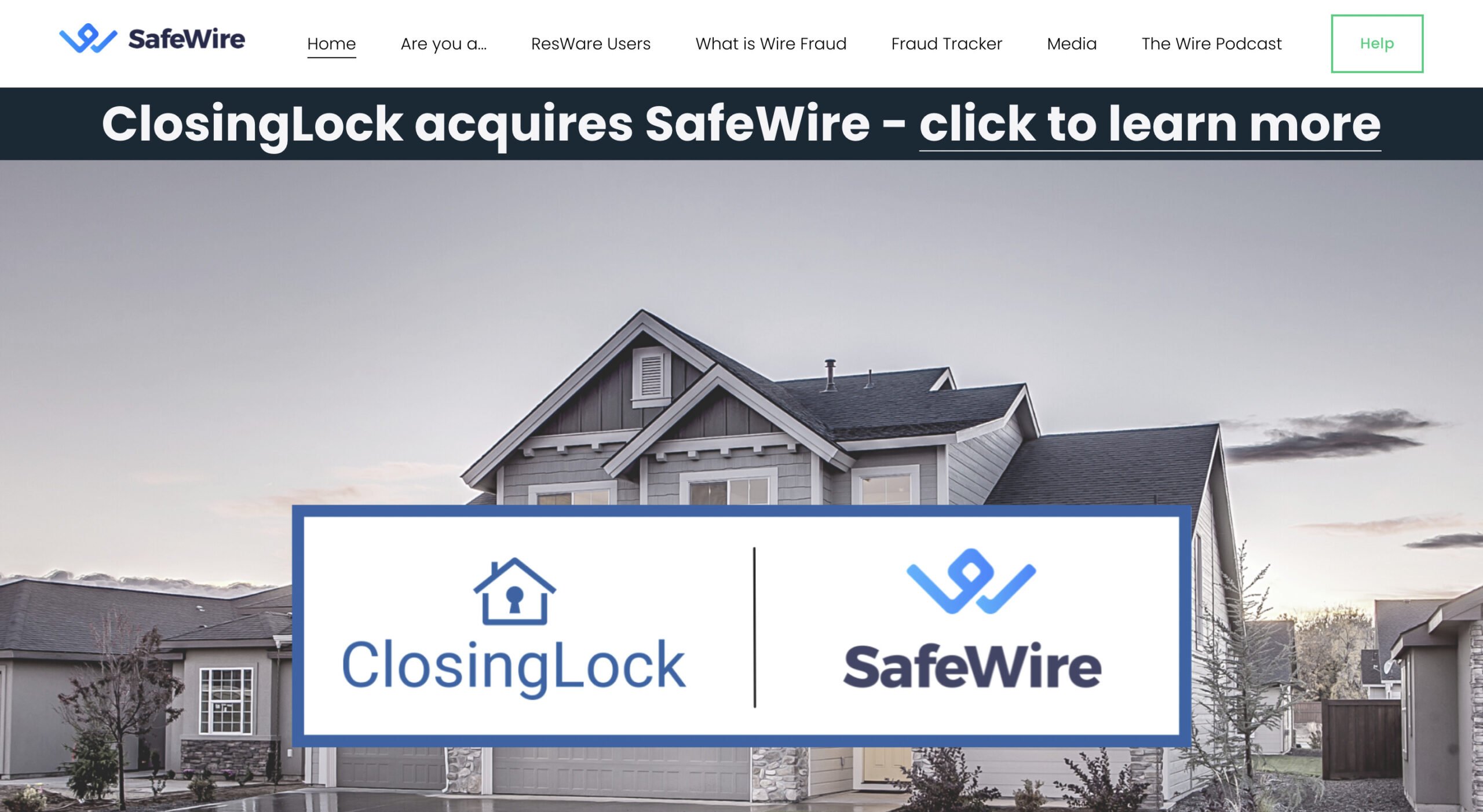 The real estate industry is prone to insecurity and hackers. Brokerages and title agencies are increasingly vulnerable to wire fraud, financial loss, and damage to their brand reputation. SafeWire offers a solution to the growing wire fraud challenges faced by real estate firms, agents, clients, and industries due to hacker invasions. 
The SafeWire platform operates via a blockchain network to ensure security for vulnerable transactions from the moment they are sent to when they are received and processed, reducing the money, clients, and time lost due to wire fraud.
SafeWire attempts to find solutions to protect targeted real estate agents and ensure safe real estate transactions. The platform also works toward authenticating buyers and sellers in the process.
In 2021, ClosingLock, the leading wire fraud prevention platform for the real estate industry, acquired select assets of Columbus, OH-based SafeWire in order to modernize the real estate world's way of transferring information to eliminate wire fraud.
Situated in Ohio, Vairt is an all-in-one solution for real estate, property management, and vacation home management companies to manage, market, and deliver a completely exceptional experience and a crowdfunding platform for investing in rental income generating properties, tokenizing and liquidating real estate assets through blockchain.
Vairt analyzes property investment opportunities using a 100-point proprietary screening tool and independent third-party market data to assess the investment attractiveness of each property. 
Vairt users can equally purchase or sell fractional ownership in properties using blockchain. Investing is done with a digital wallet, and user wallets begin to accrue rental income from day one of their investment, given that Vairt is property-specific.
One important aspect of Vairt is that there's no lock-in period; investors are free to "exit" the property at any given moment. LC Ventures and OCEAN Accelerator are its most recent investors.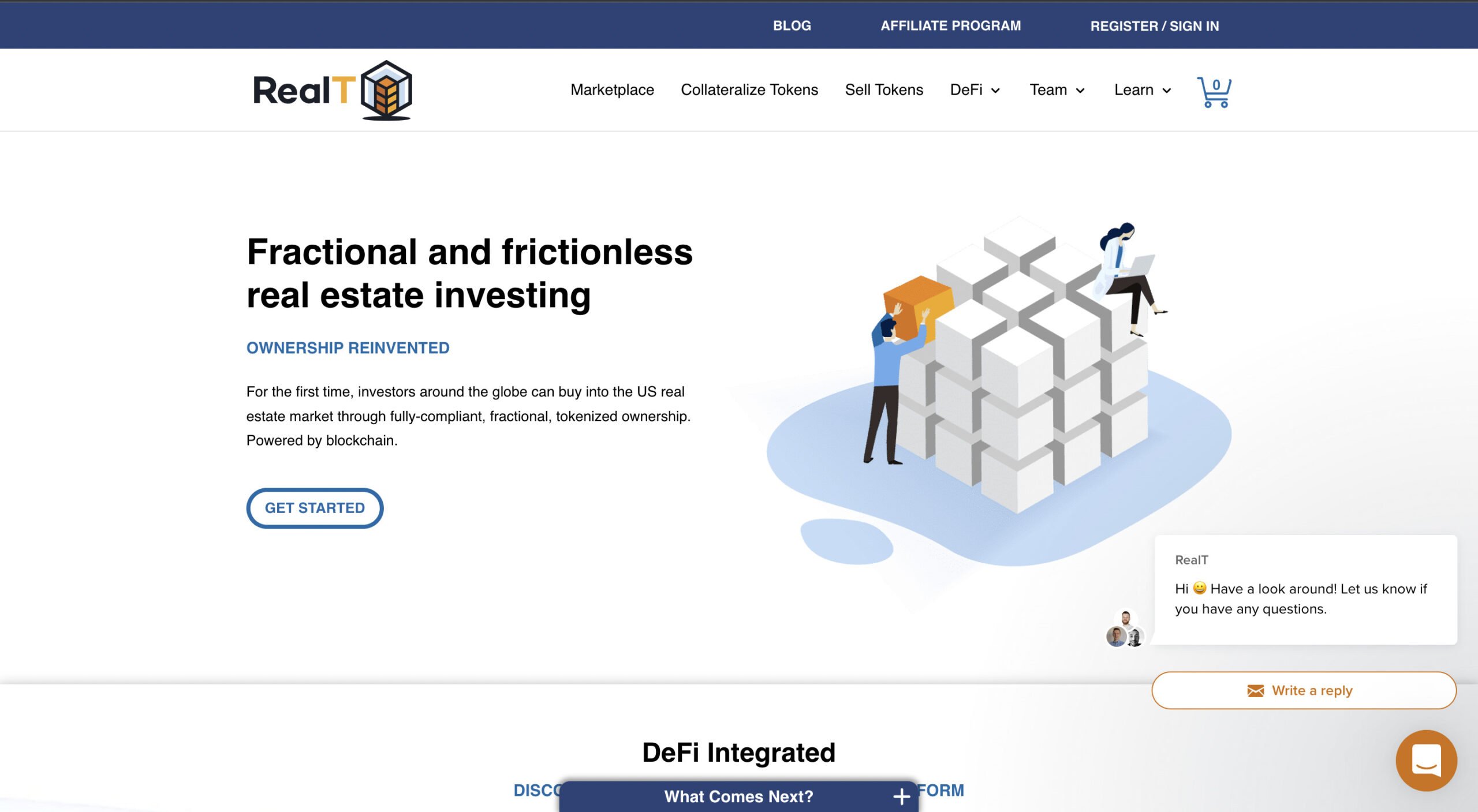 RealT was founded in 2019 by Jean-Marc Jacobson and Remy Jacobson as an innovative platform that simplifies global access to U.S. real estate investment.
Doubling as a fractional real estate investment platform, RealT offers investors the opportunity to invest in the U.S. real estate market through a fully compliant, token-based blockchain network. 
The platform lets investors buy into tokenized properties with permissionless Ethereum and maintain access to cash flows and low-maintenance ownership via RealTokens. It gives owners access to rent payments weekly through US-Dollar stable coin, xDai, or Ethereum.
Ownership of each property is distributed across a finite number of representative tokens. Based on the token share, owners can collect revenue from rent and vote on property decisions.
Investing with RealT means low-maintenance property ownership, access to cash flows related to the property (e.g., rent), and frictionless ownership transactions via RealTokens.
Blockchain applications in real estate are thriving, and the number of companies dealing with real estate through the blockchain is also growing. The most interesting part, however, is that many benefits come with blockchain real estate, with security at the top of the list. Times are definitely changing, and blockchain is leading the charge in the real estate industry.